The fields and artistic mediums of the Pepinieres' residencies are numerous and often reflect the diversity of partnerships engaged by the structure, whether at national or international level. Particular attention is however paid to contemporary and intermedia and digital arts and arts / science projects, sound arts, videographic arts, performing arts (with particular attention to performance outside of the traditional dance or theatre domains), contemporary poetry and more generally to new forms of hybrid writing… by promoting as much as possible the transversality between the different disciplines, practices and skills.
MAP – Mobility Art Process Residences
As a permanent programme, MAP consists in an accompanying of young artists and creative professionals on the European and international artistic scenes.
MAP supports a young generation of artists that involve themselves in the human, social and economic environments that they encounter.
MAP encourages multiplicity of experience and mutual enrichment through the production of transdisciplinary artistic projects developed through the experience of a territory's realities.
M2M – Made to measure Residences
These "made to measure" residences (tailor-made for projects, partnerships and according to the opportunities encountered) do not necessarily involve a public call for projects. They may result from calls for projects internal to the Pepinieres networks, from the direct selection of artists / projects previously supported by the Pepinieres, from a partner's proposal, spontaneous applications or new encounters. It can also be a support for production/creation. These residences (of variable duration according to needs and contexts) take place in different partner places which are chosen according to the opportunities or relevance to the project.
Associated residences
Artistic residencies based in France (open to French and/or foreign creators) for which the Pepinieres partnership supports the dissemination of the call. The latter can also take care of part of the development of the call, the production and monitoring of the residency, as well as the dissemination of the results.
Cross residences
These are exchange residencies. Pepinieres offers 2 structures (who become co-producers and co-distributors of the same original project) to collaborate together by bringing together 2 complementary artists (or one artist and one researcher working on the same project) on a new joint project. In addition to the increased production and dissemination possibilities for the project and the creators, they can also benefit from the cross-skills of the associated structures. 
Two residencies are therefore engaged: a conception/research residency in the first structure and a production residency in the second. The results of each residency give rise to a "try out" (first return, at the end of the first phase, from the organizers and invited professionals) a public presentation in the second and last phase of the creation (exhibition, performance… according to the form of the project).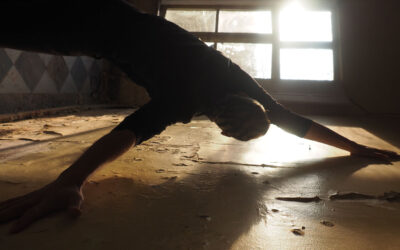 Music is nothing other than sounds that we have structured and to which we have defined a scale. There were forbidden harmonies, privileged instruments, codes and censorships and over time, our ear, too, adapted to other sound colors. New instruments and recording...
read more