The European Pepinieres of Creation invest each year in the production of actions, projects or artistic and cultural works with particular attention paid to contemporary and intermedia arts, digital arts and arts / science projects, sound arts, videographic arts, performing arts (with specific attention to performance outside of the traditional forms of theatre and dance), contemporary poetry and, more generally, new forms of hybrid writing… by promoting as much as possible the transversality between the different disciplines, practices and skills.
European Pepinieres of Creation – Production and co-production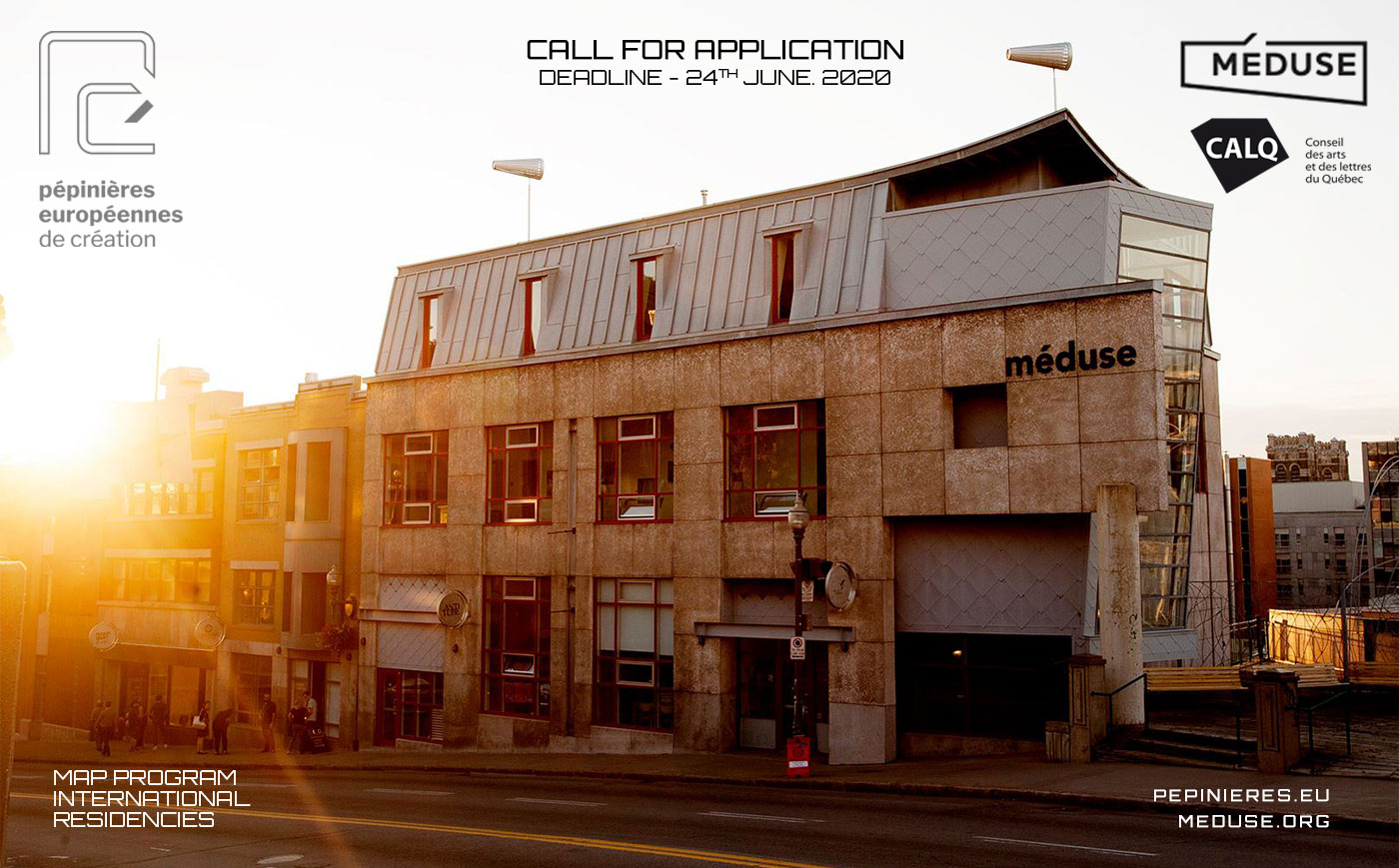 Appel a candidatures : résidence d'artistes 2021 As part of their mobility program MAP, European Pepinieres of Creation and the Quebec Co-operative Méduse are launching a call for applications for 2 residences that are part of its annual program residencies. Amount of...