Florent Colautti is the laureat of the call for applications Digital Arts, Sound Art & New Writings 21_22 of the Château Éphémère and one of the 2 laureats of the Pépinières grant for this season (with the artist Marylou).
In residence, he will develop his project Le specter des attractions, an audio-visual installation that associates and combines different disciplines (work on sound and light) through physical science, digital technology, astronomy and lutherie. Nine tuning forks are set in vibration by magnetic bows which are controlled by the relationship of the movement of the planets around the sun. The oscillation of the forks of the tuning forks in their movements causes the trembling of luminous threads.
A reference object within the musical world as well as an object of study and science, the tuning fork, by its simplicity of use and its design, is an object of fascination. With a unique and somewhat rudimentary function, it aspires to magic: two forks come into vibration and transmit the result of this vibration by contact with a surface.
Sound object, instrument, scientific tool, therapy and relaxation… it has since its beginnings coveted many interests and functions.
Its scientific use has led to numerous studies (helmotz, Koenig) on ​​the physiognomy of sound, in acoustics and physics. Its very pure sound has placed it as an essential tool for meditation and certain forms of therapy.
It has been an everyday object for any musician, now replaced by digital objects. The project Le specter des attractions is an opportunity to put it back on stage and tends to revisit one of the most innocuous and fascinating sound objects in music around a device combining science, sound art, digital and visual art.
The residency at the Château Éphémère allows the artist to work on the vibration by magnetism of 10 tuning forks in connection with the rotation of the planets around the sun, to assemble and shape the installation, but also to develop various parts technical: programming, light integration, testing and validation.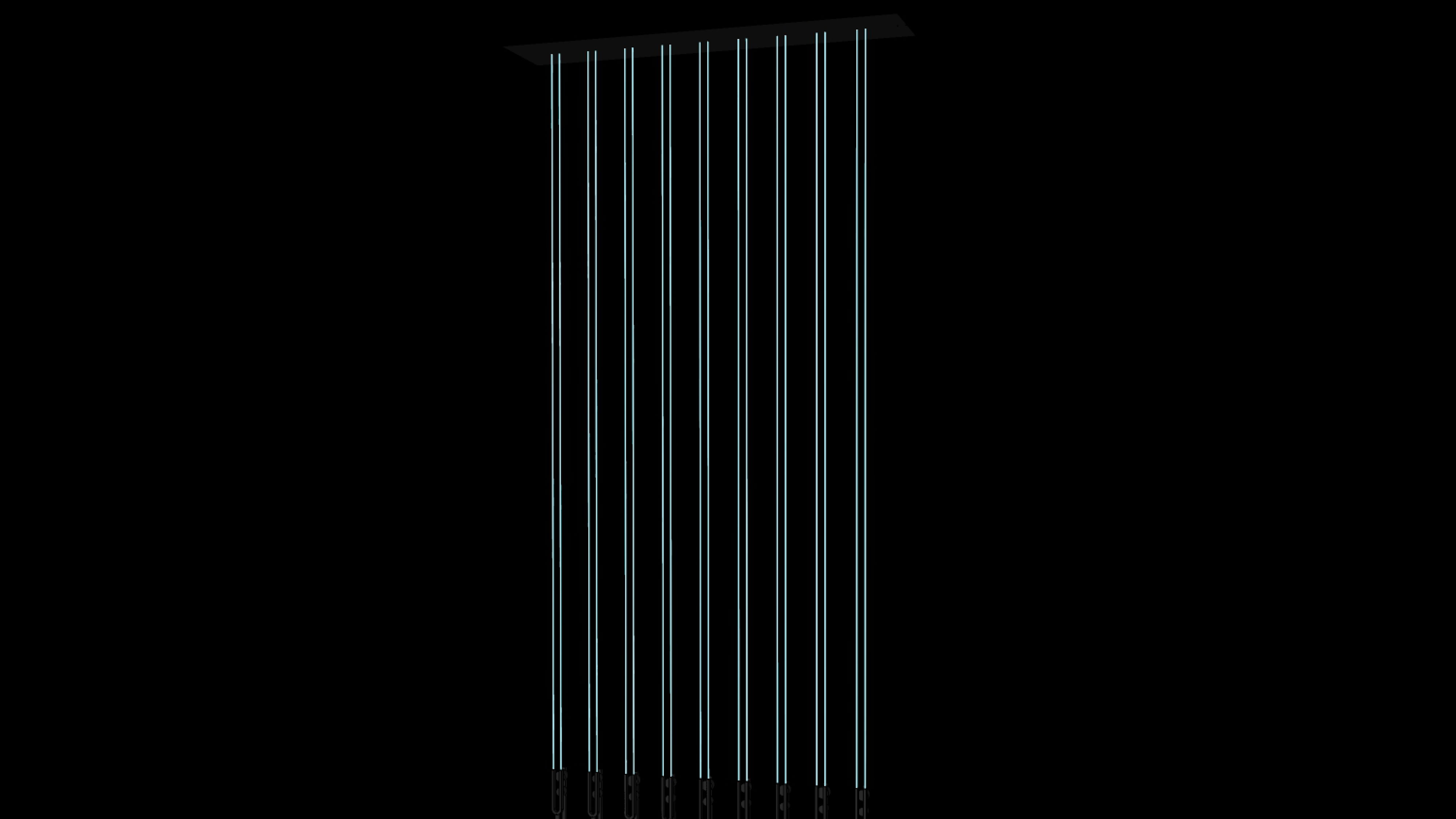 Florent Colautti studied classical music as a child, and received training in Architecture and Restoration of Ancient Heritage as a young adult. He then attended and get a DEM (1st prize) in Conservatoire de Bordeaux (C.Eloy, J.Y.Bosseur) and then with P. Leroux, T. Blondeau, R.R. Larivière in Paris.
He is well-known for the conception and construction of hybrid electronic/acoustic instruments, including the "e-String". To sustain this on-going projects, he completed residencies through "Arts & Science actions" of SCRIME & Bordeaux University in 2012-2013 and at Le Shadok & Lutherie Urbaine in 2017.
He has follow workshop in France and abroad (PrototypesIII-Abbaye de Royaumont, IRCAM-Centre Pompidou, Orford Art Center, Imal, and Musique & Recherches), received Sacem Prize, 1st prize in competition "Vacances Percutantes" for a percussion quartet. The piece "Jupiter" receive public award and Mention Bernard Donzel-Gargand for the best narrative work on Luigi Russolo International Sound Art Competition. He received funding and grants from "Hessen-Aquitaine" (foundation Heinrich Mann) and "George Sand-Frédéric Chopin" (Foundation Genshagen).
Works have been accepted into competitions such as the "Banc d'essai-InaGRM", "Mixtur" and "Sirga" festivals, and was finalist on St Bertrand de Comminges Organ contest. Now !!! He composing electronic/acoustic pieces, constructs electro-acoustic instruments, conceptualizes sound installations, and provides electronic music & digital art workshops.
He has collaborated with art centers, companies and musicians. His works have been featured at festivals including Présences-Radio France, Festival Aujourd'hui Musiques, Festival Musiques Démesurées, Extension-La muse en circuit, Nuit d'Hiver-GRIM, Futura-Cie Motus, Spectaculare Festival-Prague, Antistatic Festival-Sofia, Sonic Odyssey-Los Angeles, In-Sonora-Madrid, Digital Marrakech-Morocco.
He has performed live at venues including 104—Paris, Center for New Music-San Francisco, CAPC-Bordeaux, and GMVL-Lyon. He receive command for acousmatic music by Radio France, Cie Alcôme and a solo piece for e-String on Festival Aujourd'hui Musique-Theatre de l'Archipel.
Château Éphémère –

Sound & digital factory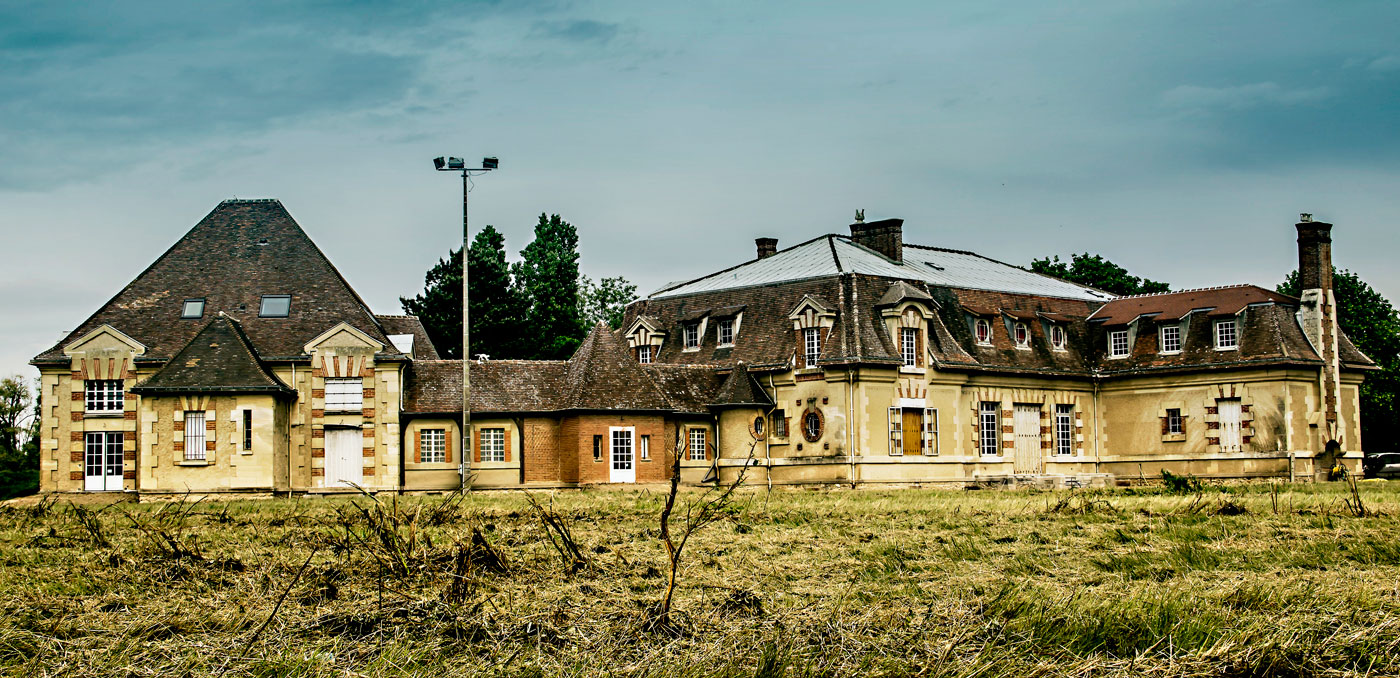 Supported by the Greater Paris Seine & Oise Urban Community, the Château Vanderbilt rehabilitation project was awarded to the Caserne Éphémère association, which for more than 25 years has been pursuing the objective of transforming abandoned spaces into places of artistic imagination. Two years of study were necessary to revive this Anglo-Norman residence and give it an innovative artistic boost. Only 3 years, to pass from the stage of reflection realization.
Place of residences and digital creation, Château Éphémère has offered, since November 2014 and over 2000 m2, more than a dozen workshops with a creative vocation, artistic residences, a digital laboratory as well as spaces for transmission and exchange.
Once a year, Château Éphémère launches a open call for candidatures to sound and digital artists wishing to benefit from privileged support which combines production grants, workspace, accommodation and the provision of a quality technical park. However, throughout the year, the Château Éphémère welcomes artists carrying out innovative projects and needing space to carry it out for shorter periods.
Infos
14 > 25.03.2022
Chateau Éphémère
2 Chemin des Grandes Terres – 78955 Carrières-sous-Poissy
Production
Chateau Éphémère
With the support of European Pepinires of Creation