Florence Defawes, born in Liège (Belgium), sees herself more like a wanderer than an artist. She travels around the world as well as through her own life, not knowing where she is going or what she's stepping into.
Drawn to the art world since she was a child, her journey begins with drawing and painting at the fine art school of her city. When she turns 18, she starts studying cinema at the IAD (Institut des Arts de Diffusion) in Louvain-la-Neuve.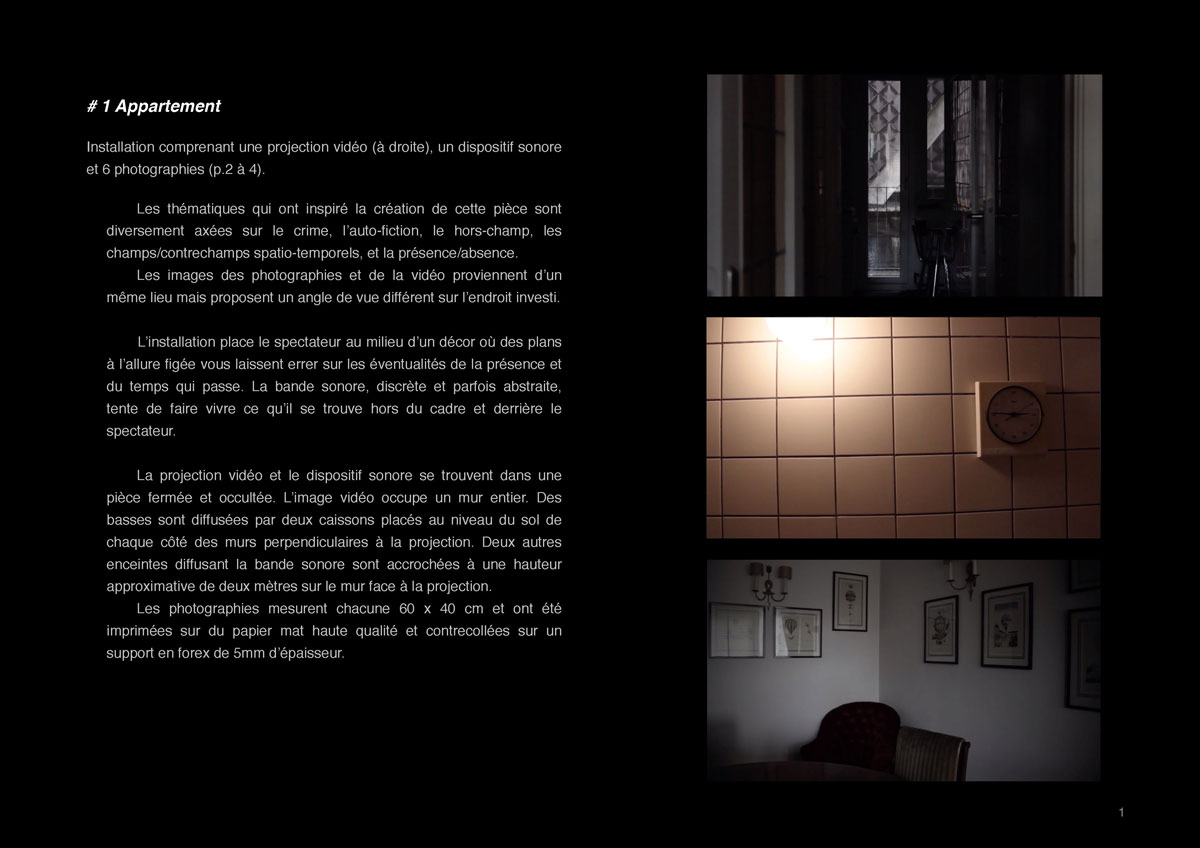 Hardly feeling in harmony with "classical" teaching, she drops after a few months and gets to work. Three years later, she lands in Brussels at the Jaques- Dalcroze rhythmic institute where she studies corporal expression education methods. There, she also has the opportunity to practice contemporary dance and discovers a singular approach of music. This stage of her life is a turning point on her understanding of art concepts.
After two years, she flies off to the United States where she experiences voluntary work in a wolf refuge in Colorado. Follows another trip to Brazil in search of the origins of capoeira, meeting masters of this discipline and participating in the practices and rituals of this art. A short while after, she returns to Sao Paulo and lives there six months to learn circus and performance techniques.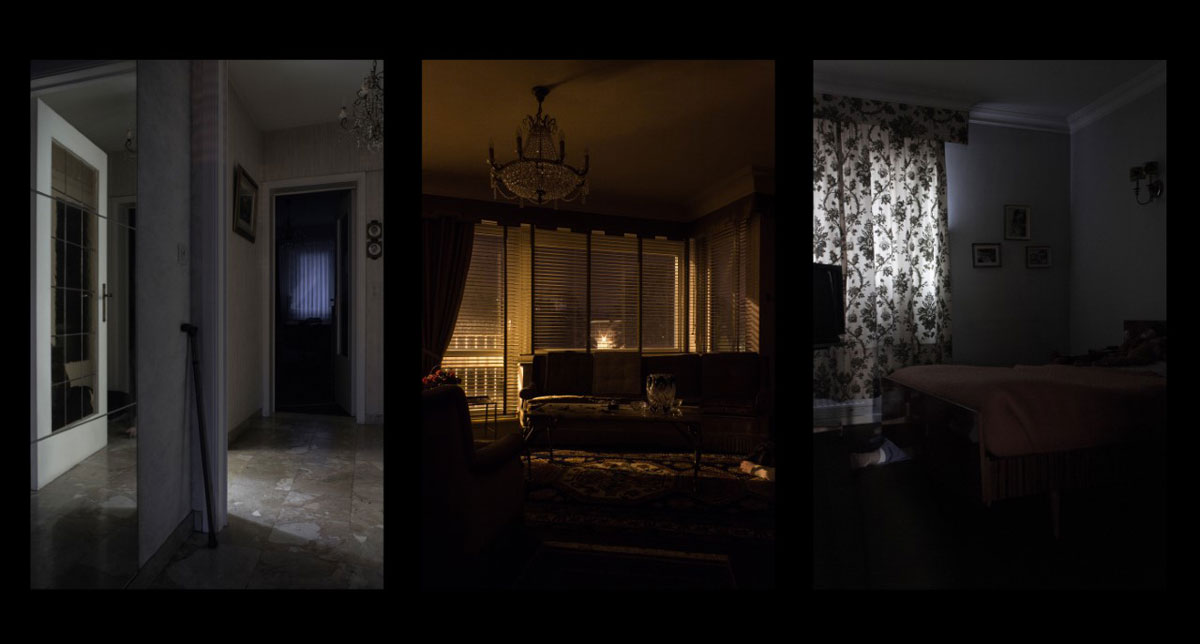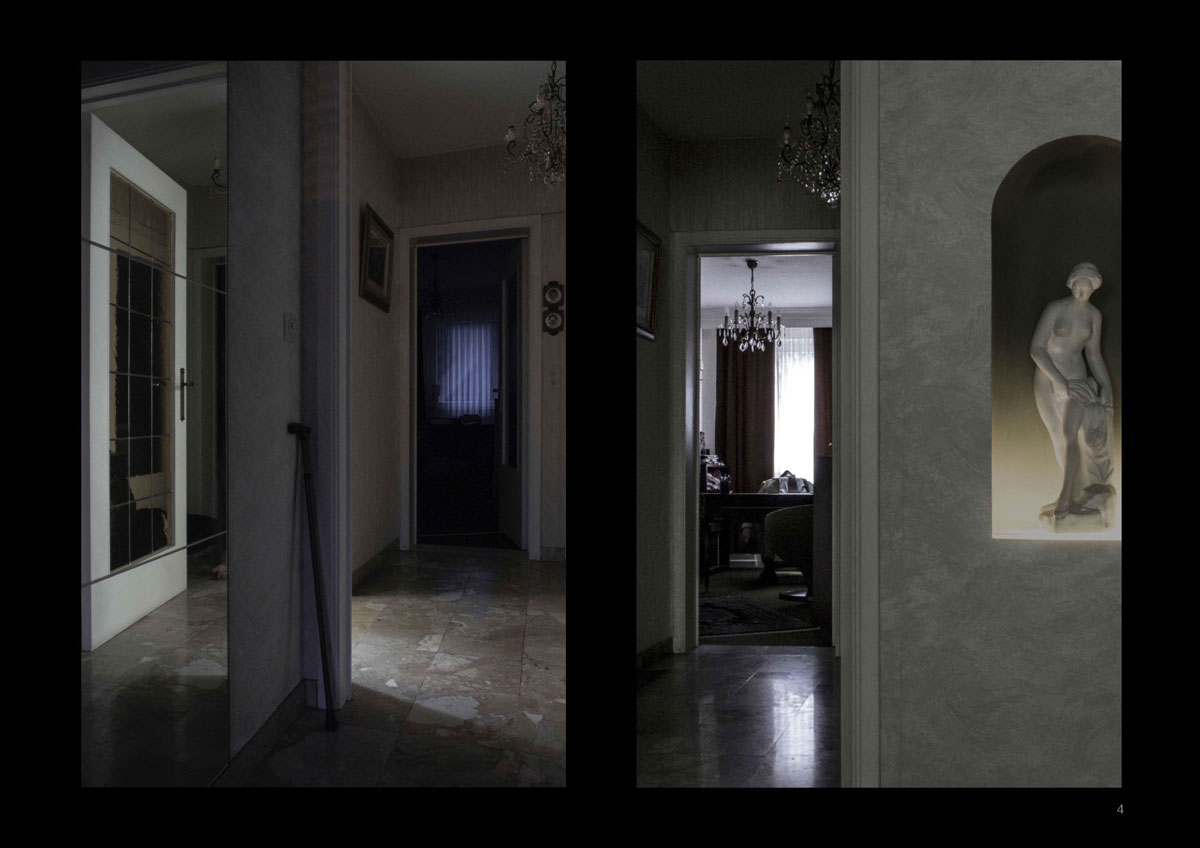 When she gets back to Belgium, she settles to study videography and visual arts at ESAVL (Enseignement Supérieur des Arts de la Ville de Liège). During this time, she participates in various exhibitions, screenings and creations. She has the opportunity to discover and experiment different techniques, creation and theory, and enhances her interest in contemporary art. In the last two years of her curriculum, she starts an artistic project on traces of absence and passage that assembles different image/sound/object installations, sometimes blended into the exhibition space. Some of these art works will be exhibited at the CWAC (Centre Wallon d'Art Contemporain à Flémalle) in 2014 and 2016, one will leave without her for an exhibition in Taïwan.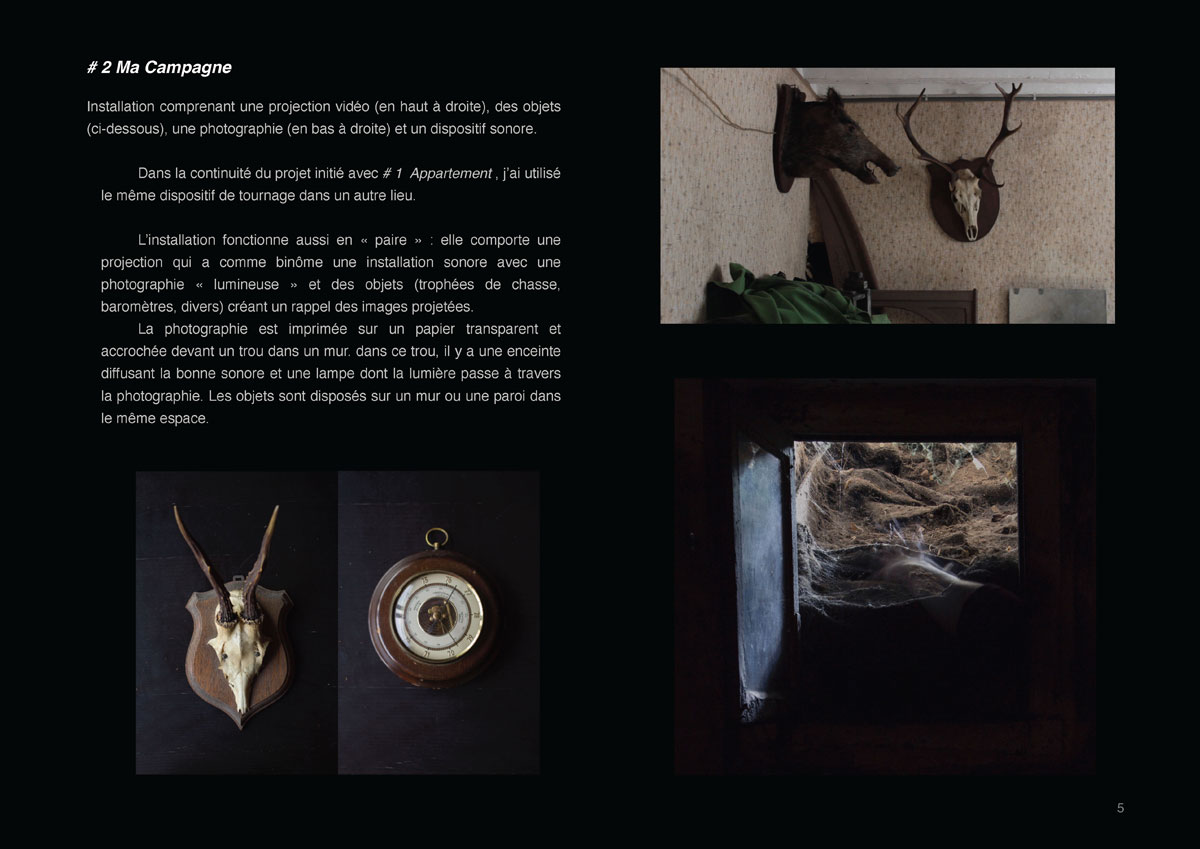 After remaining at the same spot for five years, she flies off again to the other side of the world, in Australia. Alone with her camera, she travels across the continent for a year, experiencing life and gathering images and objects that will become a new piece of her project.
When she returns, she only stays a few months in Belgium before leaving for Brazil again. There she works in the biggest art center of Minas Gerais, the Fundação Clovis Salgado in Belo Horizonte. She participates in a short film, Praça do Peixe, as camerawoman and assistant editor. The film is screened at the IV Festival de Documentário Brasileiro Pirenópolis Doc in September 2018 in Goiânia, Brazil.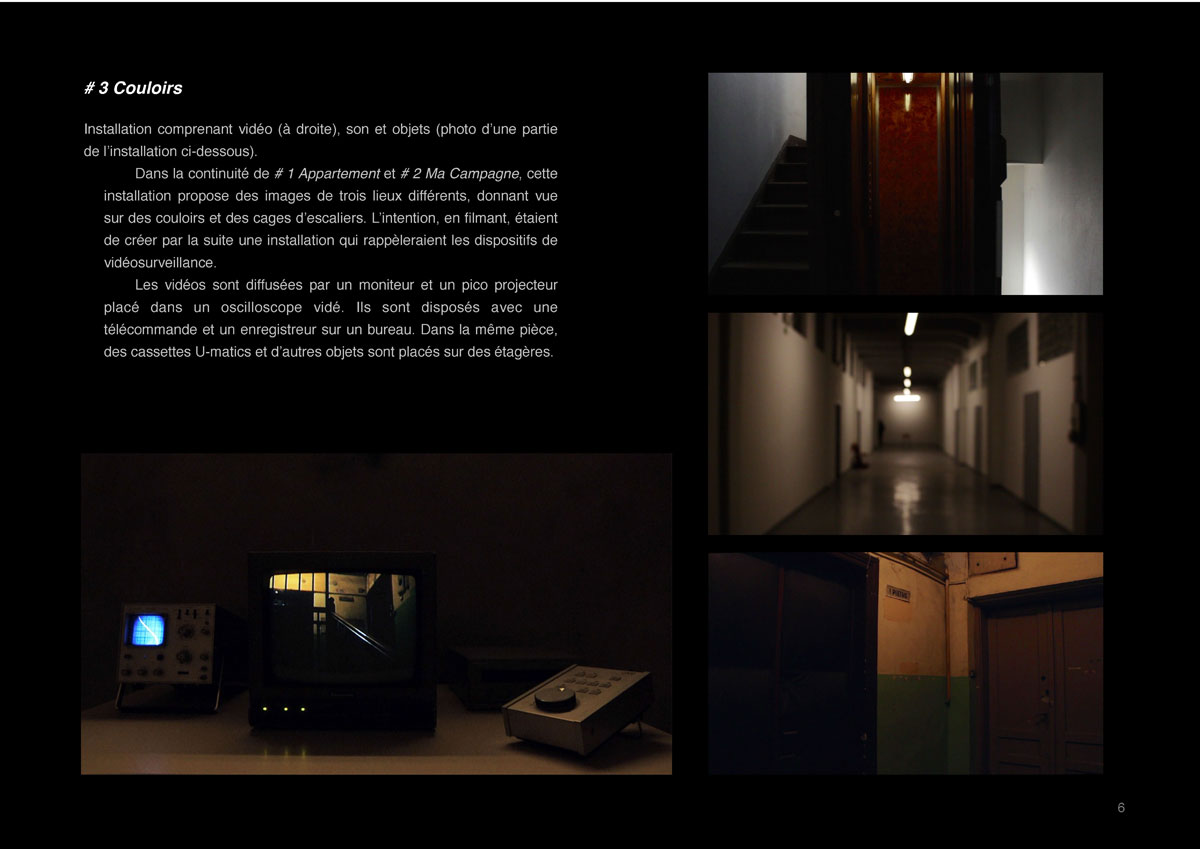 She now works in Aosta in Italy as a photographer and video operator for a local journal and continues working on artistic projects on the side.
For a few years, she has been working with dance, theater and circus companies on video or photo projects. She still practices different disciplines in both scenic and visual arts, never tired of discovering and initiating new things, or starting over some of them at their beginning.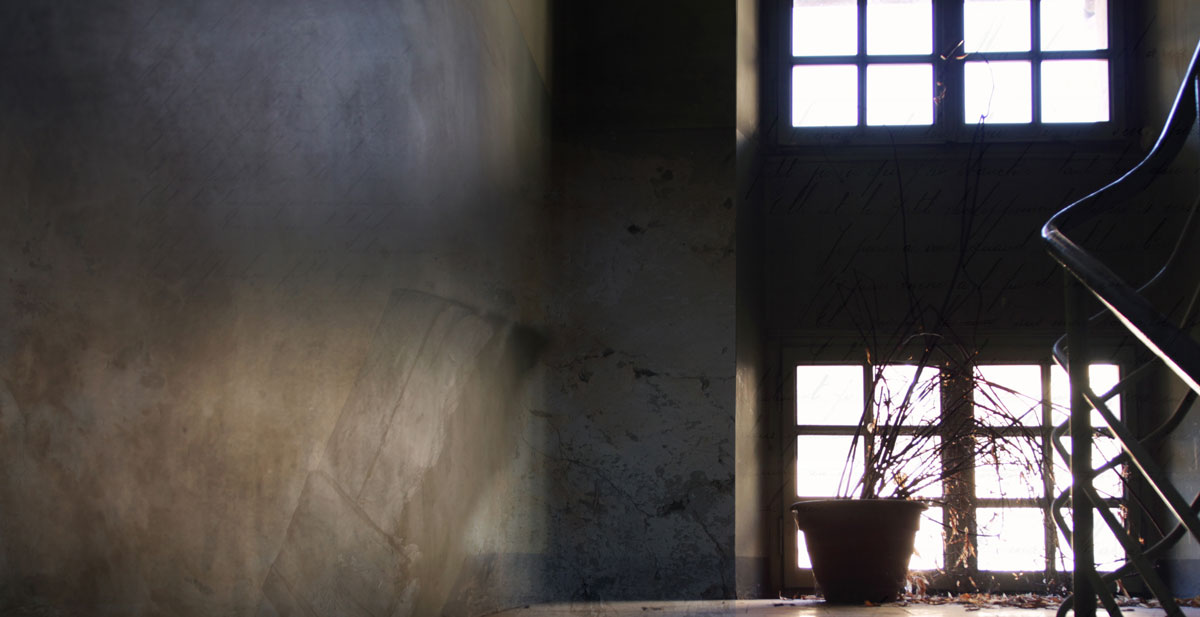 Langage Plus MAP Résidences 2019
In the Framework of the Map mobility programme, Pépinières européennes de Création and Langage Plus launched a call for applications for a 2 months residency (February 7 to April 7, 2019) in Alma Québec.
Langage Plus | Centre SAGAMIE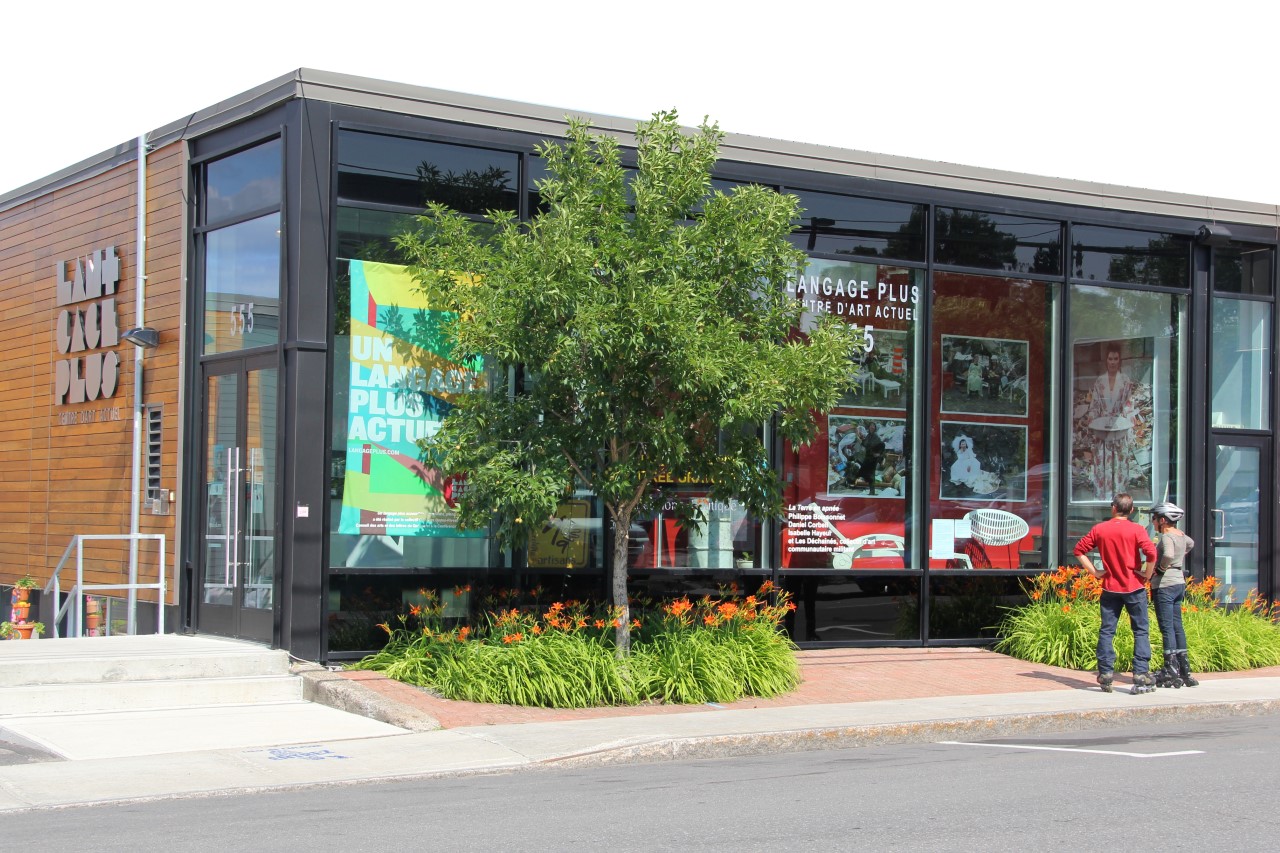 Langage Plus and the Sagamie Center will work together to offer the artists a two months residency, once a year. Langage Plus provides the artists with housing and hosting, coordinates the project and supports the artist along their residency time (human, technical and material resources). The Center also takes in charge the contacts with a targeted group of the community and takes care of all the necessary to ensure the follow-up between the artists and the participants.
The Sagamie Center offers the invited artist the services of a technician skilled in numeric arts to assist him in his creation process.
The host organisation
Langage Plus is a space for current art where research and creation lead to a various range of exhibitions, residencies, events and educational activities. By hosting artists from here and elsewhere, Langage Plus allows a large regional audience to discover and experiment today's art, thus participating to the notoriety of the city of Saguenay–Lac-Saint-Jean on the national and international scene.
The artistic direction aims at offering a diverse range of activities linked to its orientations that are :  
individual and collective identity;
territory and its appropriation;
art and life, its anchorage in the community and its future;
current art's purposes and development possibilities.
Langage Plus is place that keeps aware about the problematics linked to current art and alsoa creation space that stays opened to the world.