Support creative online forms

Transcultures and the European Pepinieres of Creation are launching, from April 2020, a program devoted to different modes of online creation or using digital networks.
It is mainly to disseminate through our associated international relays and to support works/initiatives/projects from all disciplines and contemporary artistic practices (visual, digital, scenic, sound, literary arts…) which have a poetic, committed, aesthetic, adventurous… quality / singularity and are the expression of a special sensitivity and an artistic look in dialogue with our mutant world.
This program can take support of different types of actions from different issues and in various ways which are mainly:
Call for projects
Several calls for projects (including No Lockdown Art # NoLA2020 for in progress or finalized projects during the confinement period) in connection with actions associated with the Creaconnections program.
Online artistic/creative research residencies
A flexible online residency for a creator or several who conceive, develop, experiment… a new artistic project during a given period (of conception corresponding to a first phase of research or production at a more finalized stage) adapted to the needs of the project and its initiator(s), with also the opportunity to have a critical or technical look at it from our team.
Distribution / visibility
Already existing online pieces are also likely to be selected, apart from specific calls for proposals, to be distributed within the international framework of our Creaconnections programs.
Commissioned works
Transcultures and European Pepinieres of Creation will also commission some artists/initiators of collaborative/connective projects to create, outside specific call for projects, online works which will be integrated into one or the other actions of the Creaconnections program.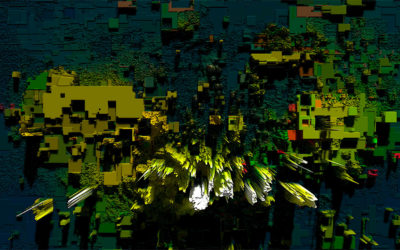 Extending the City Sonic Event @ Uzupis Summer Day of Culture, and their precedent partnership, this evening offers a program where sound creation dialogues with the exploring image, which is also one of the fields explored by the City Sonic festival in its "Sonic...
read more