Davide Tidoni is a researcher in the field of sound and listening. He's interested in the relational dimension of listening and the physical experience of sound.
With a particular emphasis on observation, action and participation, he realizes a variety of works that include site-specific interventions, live performances, workshops and audio projects.
He has recently completed a sound ethnography about the northern italian football supporters group BRESCIA 1911.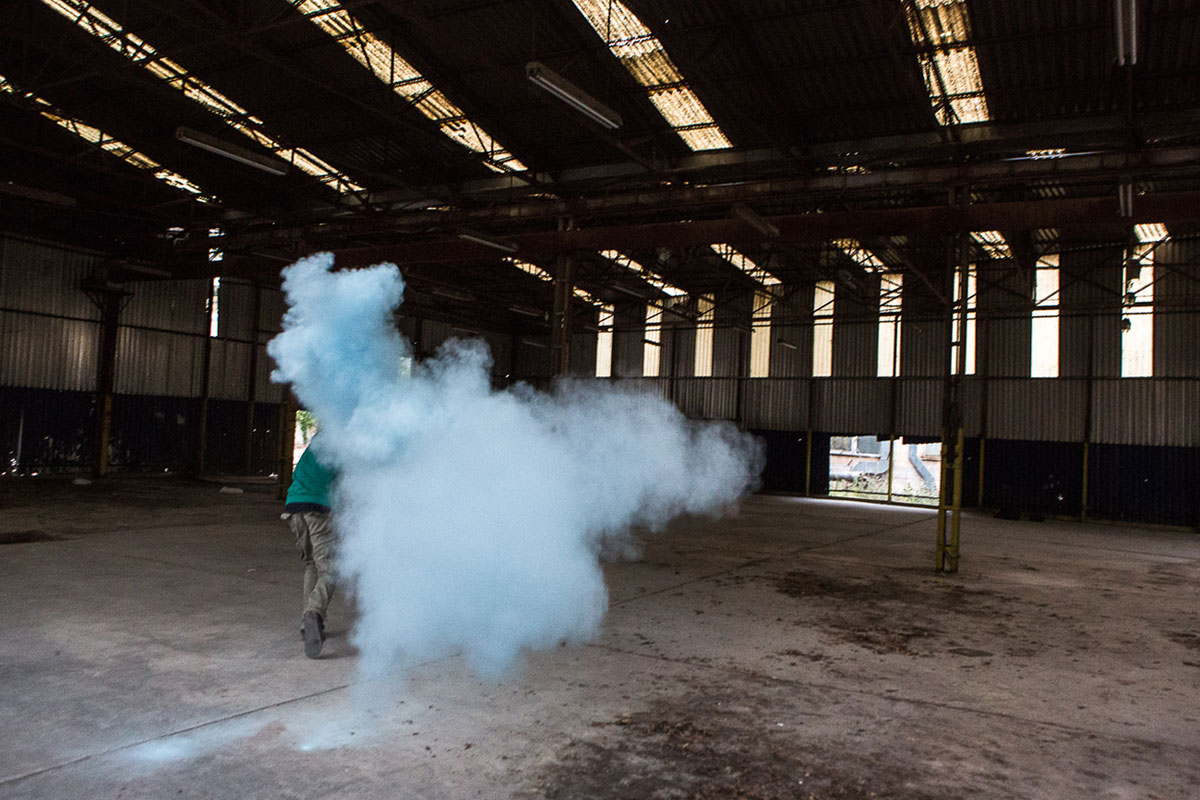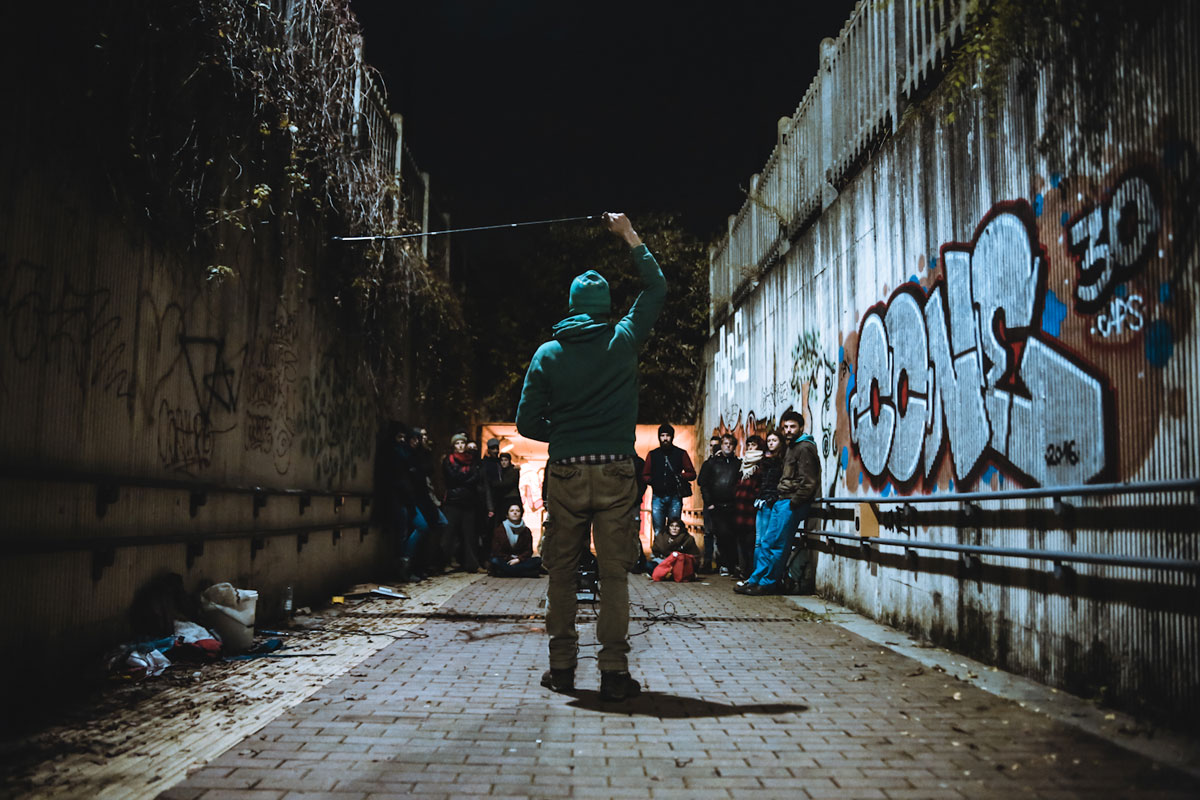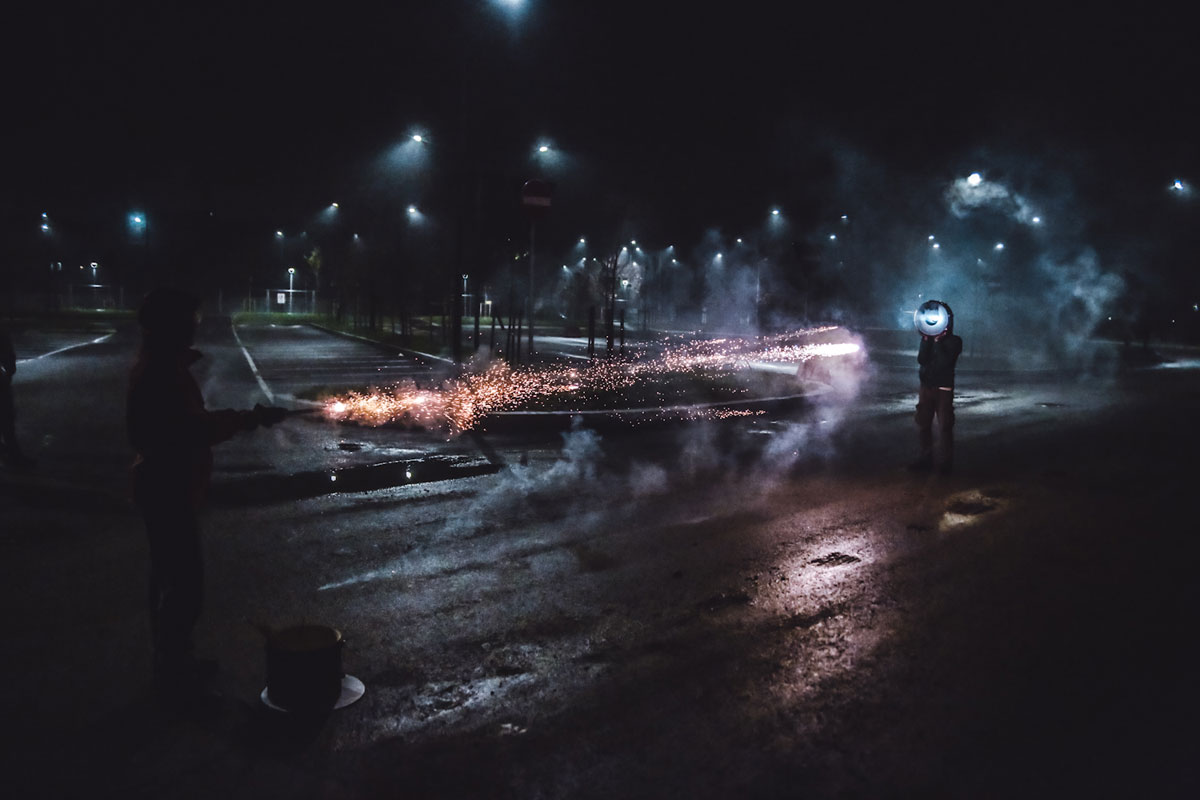 Méduse MAP Residences 2019
As part of the Pépinières Européennes de Création MAP program, the Quebec Co-operative Méduse lauched a call for applications for two residences that are part of its annual residencies program.
Méduse
Méduse is a unique structure in North America. A cooperative of artistic, cultural and community producers and disseminators, it opened its doors in 1995. Its 4000 m2 building complex, located in the St. Roch District, at the heart of Downtown Québec City, includes ten (10) autonomous non-profit organizations leading the way in contemporary arts. They have distinct, complementary missions. Through its member organizations, Méduse gives artists access to high-end production and dissemination spaces and equipment. The cooperative is a major hub for the production and dissemination of contemporary arts in Canada.
Participating organizations

Méduse's international residencies are offered in collaboration with the cooperative member organizations. Each organization has its own participation in the program. Here is the list of available mentor organizations for the international residencies.
Antitube (cinema) – writing and pre-production projects;
Avatar (audio and electronic art) – creation and production projects;
La Bande Vidéo (video) – creation and production projects;
Engramme (printmaking) – creation and production projects;
L'OEil de Poisson (visual and multidisciplinary arts) – creation and production projects;
Productions Recto-Verso (multidisciplinary arts) – temporary support for creation and production;
Spira (cinema) – research-creation and post production projects;
VU (photography) – creation and production projects;
Manif d'art (visual arts) – public art, writing and curatorial projects.