Nourished by a study of the upheavals within the movements of water, its variations, its extreme states, An hydra n is a project by the artist Élise Voët which unfolds in the form of an audiovisual installation immersive.
By mixing a scientific and radiographic approach, programming, modeling, sound writing, this submersive experience forms a decadent dreamlike landscape of the states of water. A generative device made up of a laboratory and an instrumentarium deploys visuals and sounds that are noticeably orchestrated and spatialized in a cyclical form.
Born from a writing of anticipation initiated by the artist Elise Voët, An hydra n is a four-handed project including the talents of musician and sound engineer Nino Lasne. The duo will perform a live electroacoustic VJing performance at the Château Éphémère, where the project was recorded and developed.
At the end of this first experience, a listening room will take place online to broadcast a version of the sound piece influenced by meteorological, atmospheric and environmental data in real time. The project will have to evolve in a space of diffusion on a monumental scale.
Élise Voët
Through a prolific practice that links sound art, video art, generative art and programming, Elise Voët weaves links between image and sound to create immersive experiences within multimedia and audiovisual installations. His works are characterized by a contemplative, radiographic approach, the suspension or stretching of time. Largely influenced by the issues of science fiction and anticipation, the subject of ruins systematically invites itself into her rooms and landscapes, creating cycles of exhaustion and regeneration. His practice of installation integrates an important work of composition, spatialization and orchestration on both a microscopic and monumental scale.
Elise Voët obtained her DNSEP in 2020 at ENSA Bourges with the congratulations of the jury which allowed her to join the Felicità – Goodbye Horses residency and an exhibition at Poush, Manifesto in 2021. The same year, she published her dissertation online and includes a collection of anticipatory micro-fiction.
In 2018, Nino Lasne obtained his BTS Audiovisual – Performing arts at Germaine Tillion high school in Montbéliard. In parallel with his professional activity as a sound engineer, he developed a passion for home-studio mixing and sound recording nourished by his own musical and electroacoustic practice, alone or in a group, as well as the influences of experimental metal. . In 2019, he began a collaboration with Elise Voët and has since accompanied her on the composition and distribution of the Phonèmes series.
Château Éphémère –

Sound & digital factory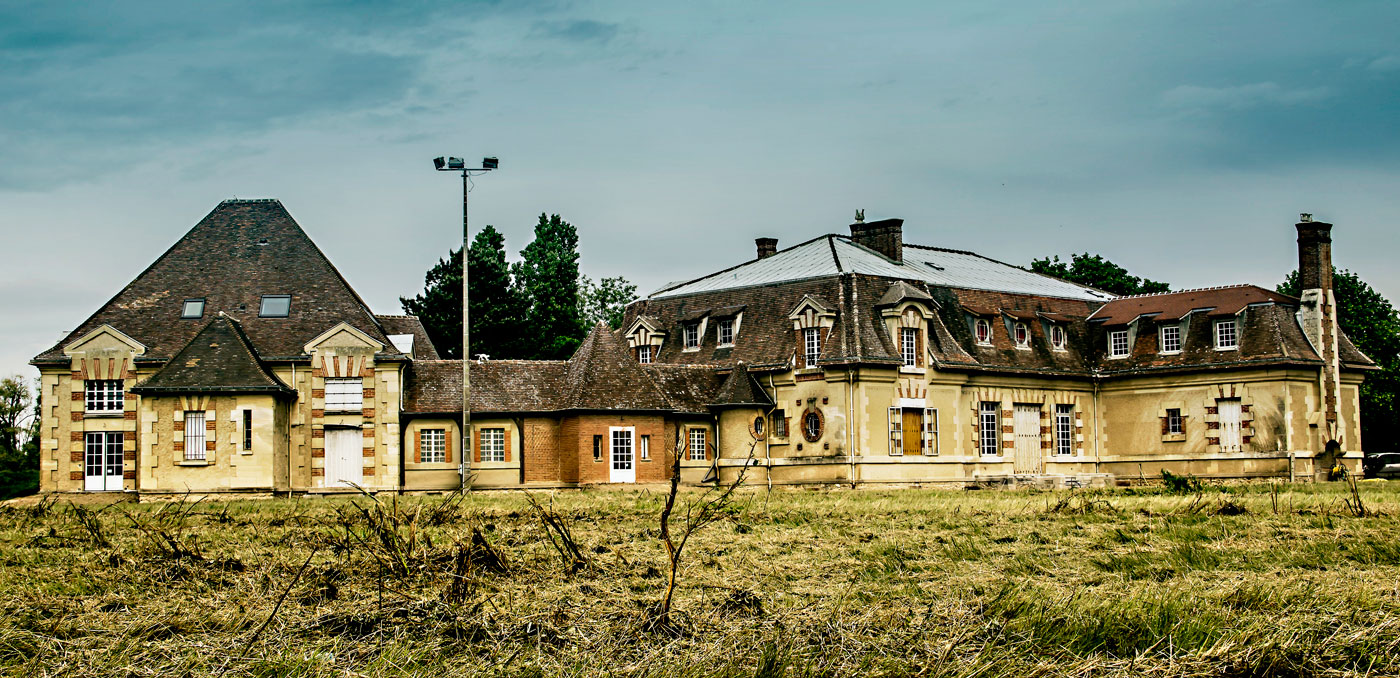 Supported by the Greater Paris Seine & Oise Urban Community, the Château Vanderbilt rehabilitation project was awarded to the Caserne Éphémère association, which for more than 25 years has been pursuing the objective of transforming abandoned spaces into places of artistic imagination. Two years of study were necessary to revive this Anglo-Norman residence and give it an innovative artistic boost. Only 3 years, to pass from the stage of reflection realization.
Place of residences and digital creation, Château Éphémère has offered, since November 2014 and over 2000 m2, more than a dozen workshops with a creative vocation, artistic residences, a digital laboratory as well as spaces for transmission and exchange.
Once a year, Château Éphémère launches a open call for candidatures to sound and digital artists wishing to benefit from privileged support which combines production grants, workspace, accommodation and the provision of a quality technical park. However, throughout the year, the Château Éphémère welcomes artists carrying out innovative projects and needing space to carry it out for shorter periods.
Infos
06 > 20.02.2023
Chateau Éphémère
2 Chemin des Grandes Terres – 78955 Carrières-sous-Poissy
Production
Chateau Éphémère
With the support of European Pepinires of Creation