Sound Changes the City, City Changes the Sound – Multiversum et alibi
Creation residency
This new piece explores the transformative power of sound in shaping urban environments. From the bustling streets to the tranquil parks, sound design has a profound impact on our experiences of the city. Through this audiovisual work, we delve into the perspective of sound as a governing force in the city, investigating how it can influence the health and well-being of citizens. By experimenting with innovative solutions, we seek to improve the livability and walkability of our cities, while addressing ecological and social concerns.
As we navigate through this multiverse of sound, we uncover the intricate relationships between sound and the city, shedding light on the often-overlooked aspects of our environment.
To develop "Sound Changes the City, City Changes the Sound – Multiversum et alibi" Gleb Divov uses his invention PlanetSenseBox IoT device (specially designed for" Sound changes the City / Sound changes the Planet" global initiative) and the Musical Blockchain – multi-awarded psychology-based AI Music composer.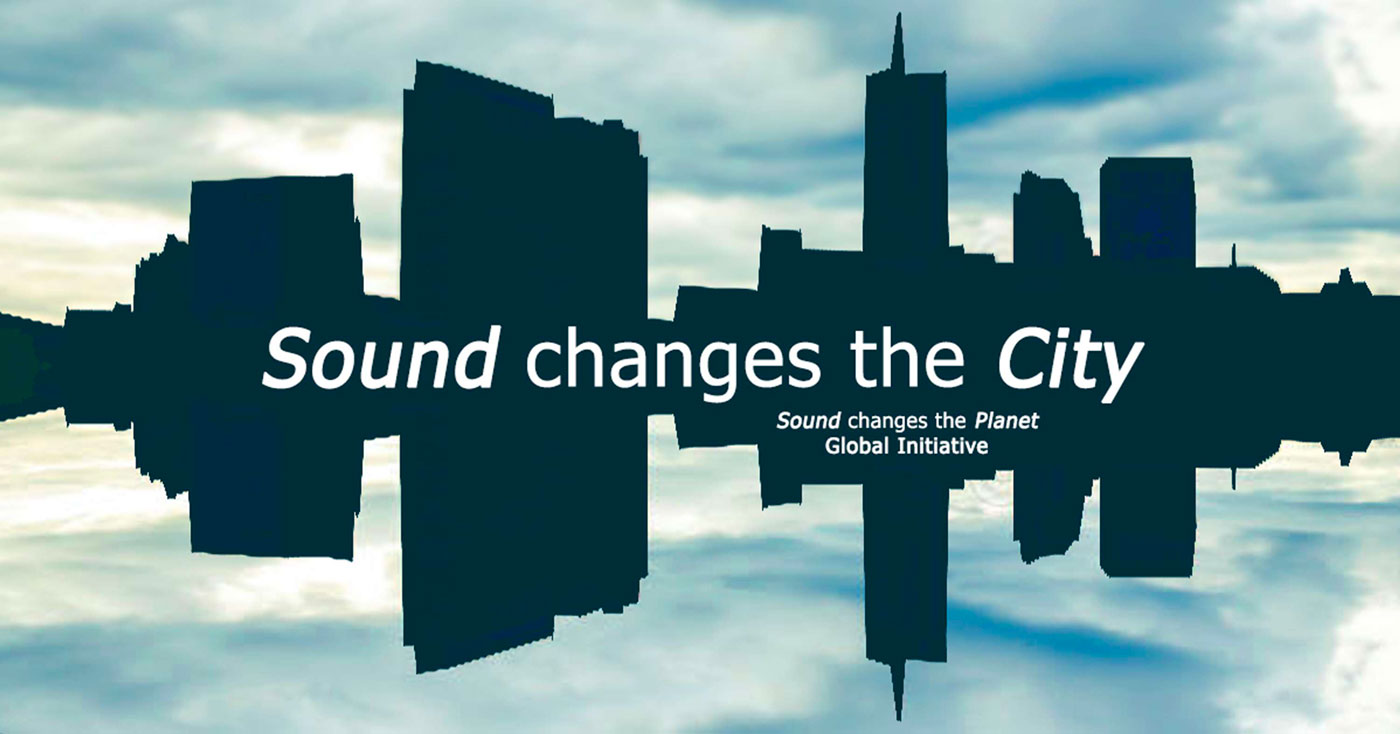 Through this multidimensional artistic approach, Gleb Divov strives to inspire change, turning our attention towards the serious implications of sound in our lives.
A sonic tapestry of the city is weaving, transforming the soundscape into an immersive and interactive experience. Sound changes the city, and the city changes the sound! An invitation to explore the multiversum et alibi together.