THE EUROPEAN PEPINIERES ARE RENEWING THEMSELVES
With a brand new staff under the name Pépinières Europénnes de Création, the structure reborns to develop, through a vast network of partnerships in France, Europe and abroad, programs of residency for artists, mobility, exchanges, to support (co)production and dissemination of projects… with particular attention to new hybrid talents and digital cultures. A gradual recovery of activities in 2019 and 2020 for this new factory of adventurous culture. Stay in touch !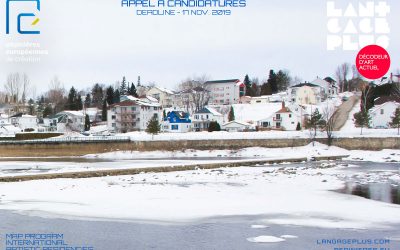 CALL FOR APPLICATIONS : LANGAGE PLUS, MAP, ARTIST RESIDENCIES, ALMA, QUÉBEC In the Framework of the Map mobility programme, Pépinières européennes de Création and Langage Plus (+ its partner the Sagamie Center) launch a call for applications for a 2 months residency,...
read more