THE EUROPEAN PEPINIERES RENEWED THEMSELVES
With a brand new staff under the name Pépinières Europénnes de Création, the structure reborns to develop, through a vast network of partnerships in France, Europe and abroad, programs of residency for artists, mobility, exchanges, to support (co)production and dissemination of projects… with particular attention to new hybrid talents and digital cultures.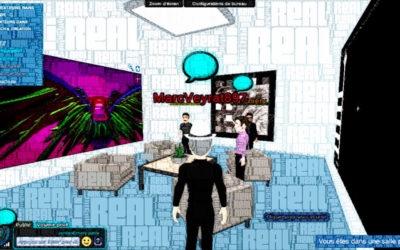 The Drift Operating Modes (Les modes opératoires de la dérive), further exacerbated by the pandemic, oblige us to re/think our interrelationships with the different platforms used to communicate and re/present Art. In these "Between [Body/Machine]" eSPACEs (Carole...
read more