THE EUROPEAN PEPINIERES RENEWED THEMSELVES
With a brand new staff under the name Pépinières Europénnes de Création, the structure reborns to develop, through a vast network of partnerships in France, Europe and abroad, programs of residency for artists, mobility, exchanges, to support (co)production and dissemination of projects… with particular attention to new hybrid talents and digital cultures.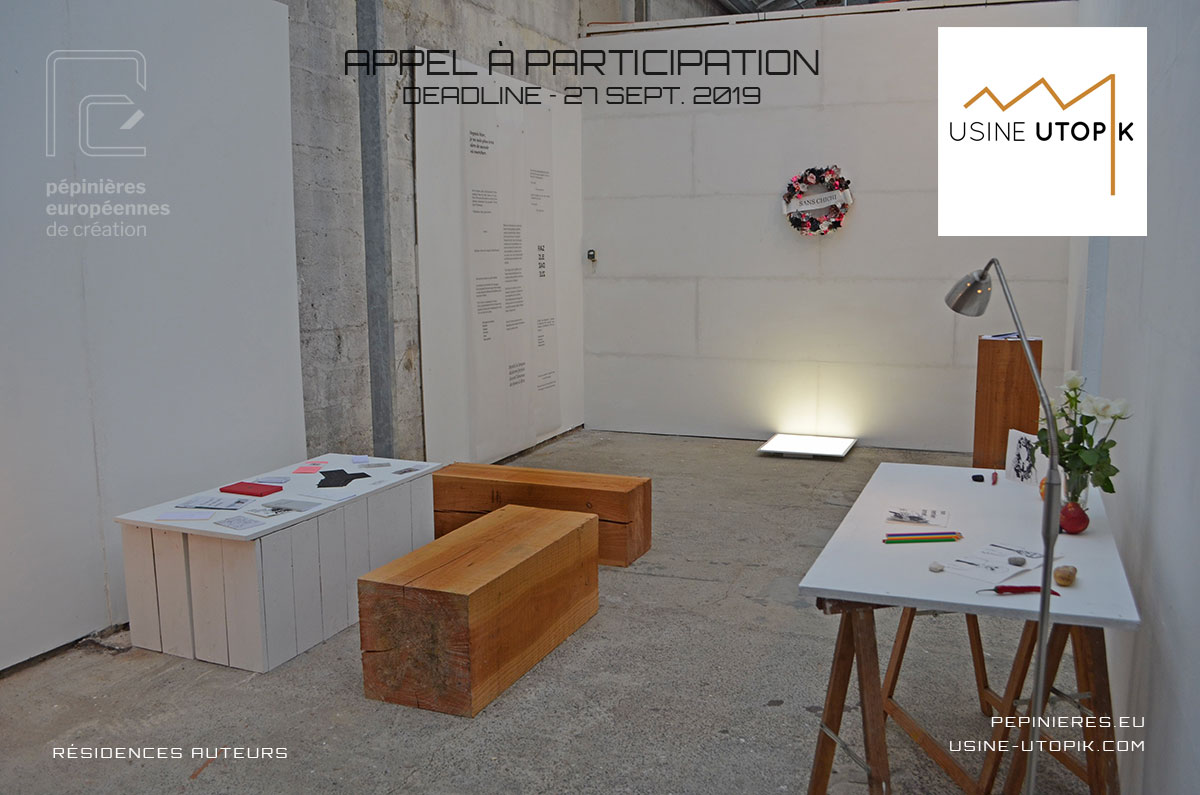 This call in only for french speaking L'Association ADN - Usine Utopik, Centre de Création Contemporaine, lance un appel à candidature pour 2 résidences artistiques à destination des auteurs de 30 jours chacune qui prendront place en mars et juin 2021. Montant des...
read more