European Pepinieres of Creation invite the Belgian sound artist Alain Wergifosse (initiator of the proposal), as well as the Spanish sound and visual artists Javier Hernando Angel Lalinde (reference of the Spanish experimental scene since the 80s), as part of their cross-residency program and Mobility Art Process (MAP) for original creative time.
The residency will take the form of a "Road Movie/Beatnik Trip" in Spain which will be filmed and will include several sound recording sessions in Barcelona, Cabo de Gata and in the middle of the largest desert in Europe, very close to the city of Almeria.
Note that on November 23, Alain Wergifosse will also participate in the Morada Sonica festival, in Almería for a concert which will mark the first stage of leaving the residency.
Angel Lalinde (Es)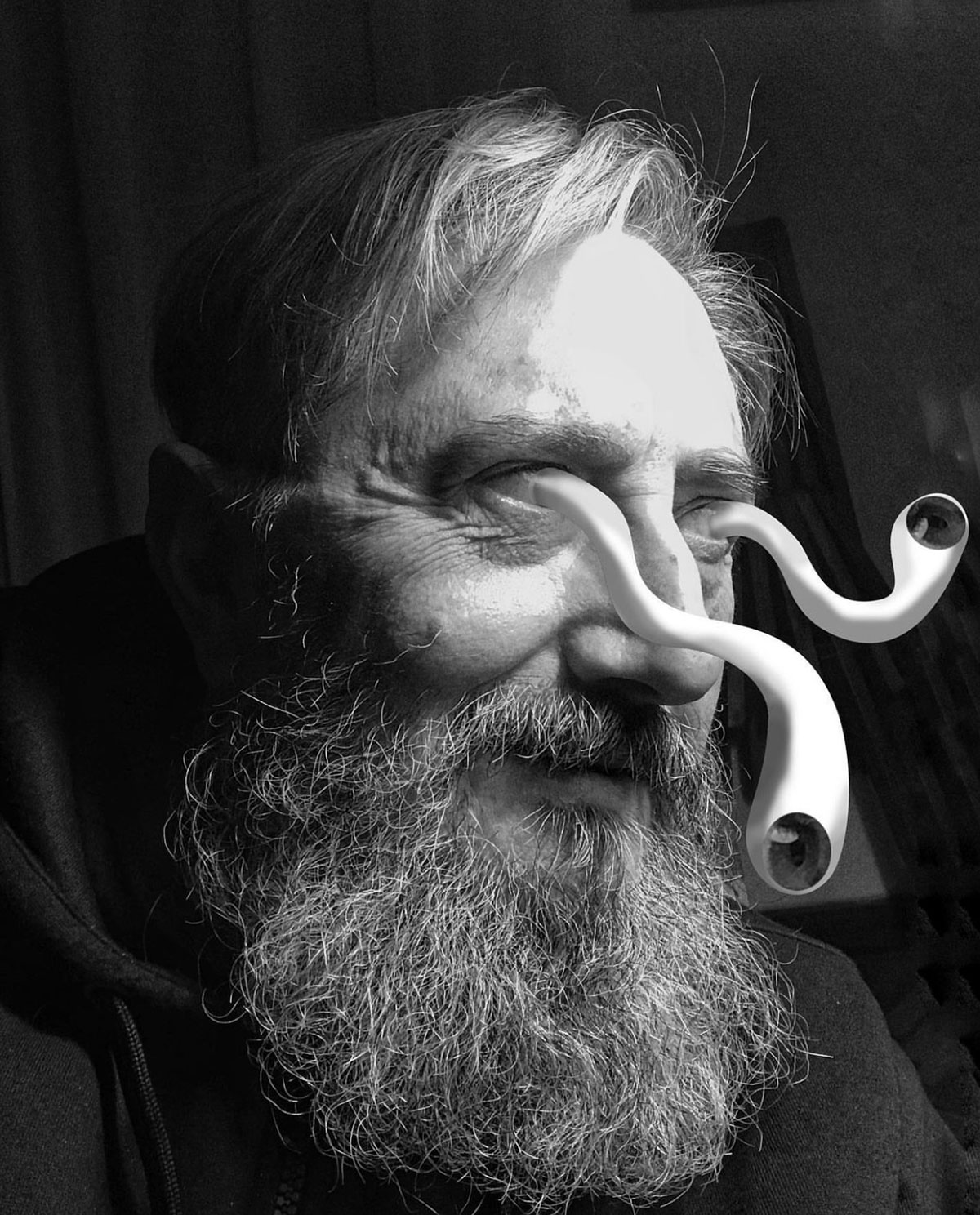 Student at the Fine Arts in Barcelona, he held various exhibitions of plastic art and graphic poetry.
Since the beginning of the 1980s, he has combined electronic musical creation with his activity as a visual artist and his work as an illustrator and graphic designer.
With Javier Hernando and Lole García, he created the Ortega y Cassette label.
Very recently, he released the album Vacuola with Javier Hernando on the Wet Dream Records label (Almeria). On the Internet, he runs several personal blogs commenting on his various creative activities and others of a more conceptual or committed nature.
Currently he works for the magazine El Sueño.
Javier Hernando (Es)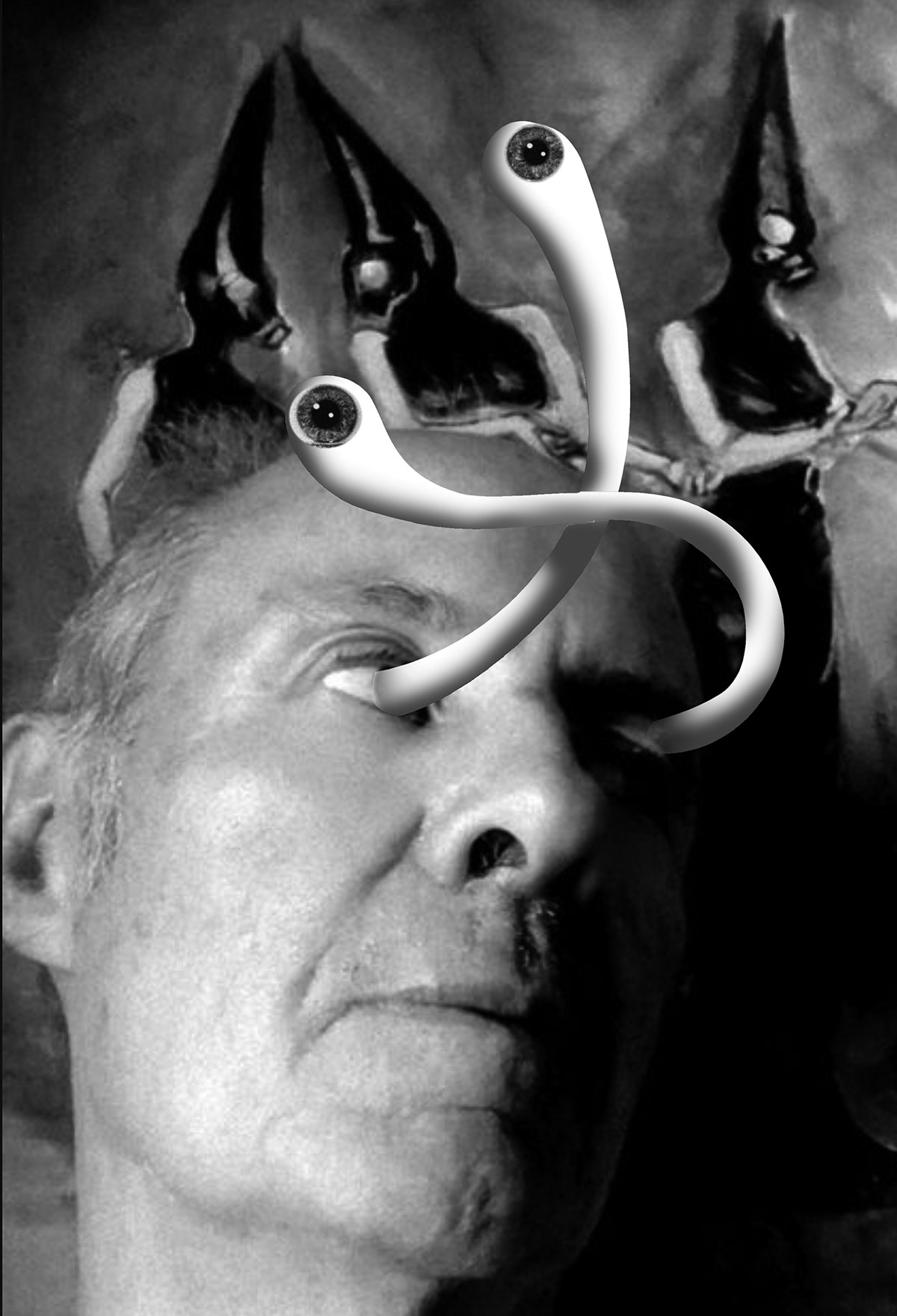 Pioneer of experimental and industrial electronic music in Spain.
Since 1979 with his first group Xeerox and his solo project Melodinamica Sensor, he published, in 1985, three pieces on the legendary album GR002, 4 Grupos de Barcelona published by Disco Esplendor Geometrico.
During this same period, he co-directed the Ortega y Cassette label and hosted, on Radio PICA (Barcelona), his program Los Silencios de la Radio dedicated to various aspects of electronic and experimental music until the beginning of the 90s , he published several cassettes on the Toracic Tapes label and later, CDs on the Geometrik, Alku, con-v, Nostalgie de la Boue, Anòmia, Novak, Republica Ibérica Ruidista labels.
More recently, he produced the CD album Jardín Naufrago on the La Olla Expresss label, voted best record of the year by Rock de Lux magazine, then the reference book and CD compilations El Archipiélago Sideral (2020) and the album Vacuola on WDR in collaboration with Angel Lalinde.
He edits one of the most interesting blogs in the country, Ojos de Músico Extraviado and is preparing a new project with Krishna Goineau, singer of the group Liaisons Dangereuses.
Alain Wergifosse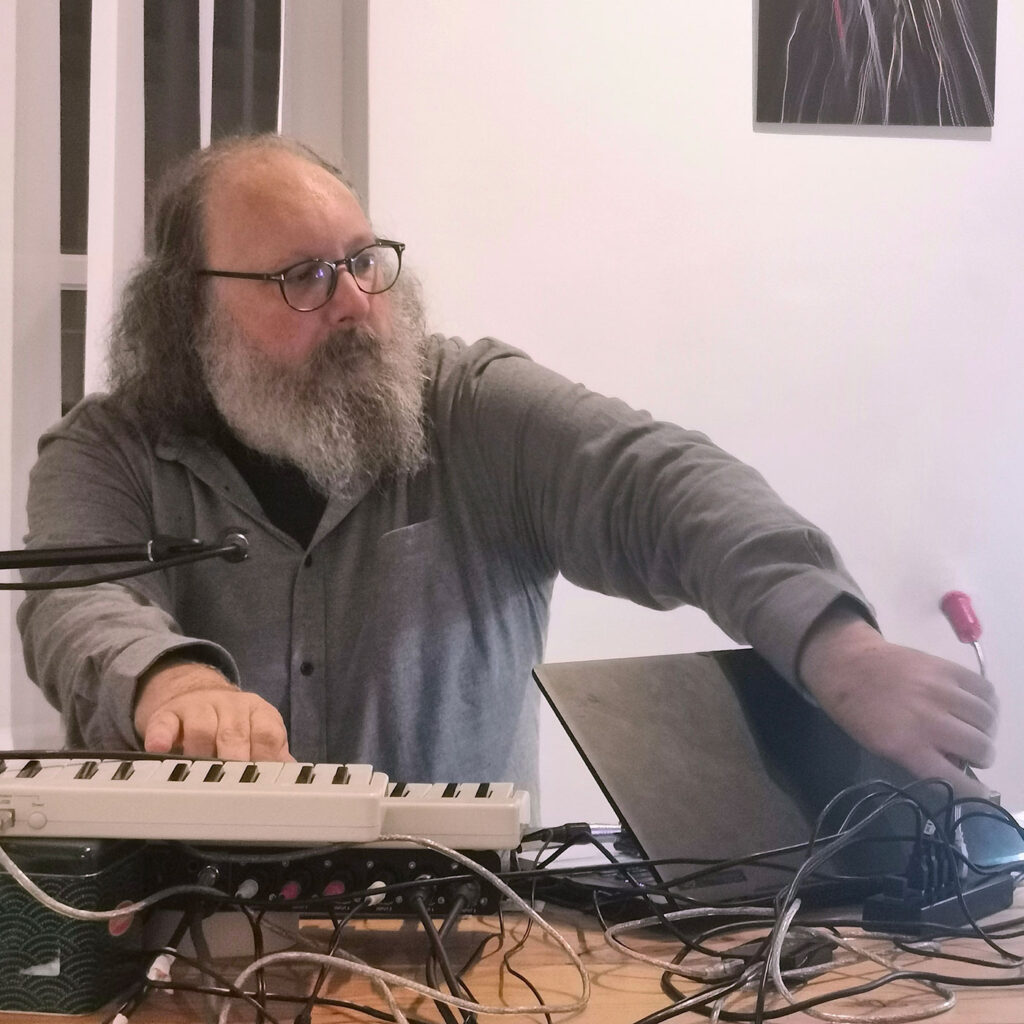 ​
Insatiable explorer of sound, image and the media since the 1980s, Alain Wergifosse amplifies all kinds of resonant objects and specializes in the electronic processing of feedback to achieve his organic compositions and improvisations. He has traveled the world solo and with various groups and collective projects (Obmuz, Macromassa, SpecOp, Colectivo Anatomic among others).
From his base in Barcelona, he composed, during ten years, the music and sound interactions of the shows Marcel lí Antúnez (ex La Fura dels Baus) and he collaborated with many artists of the experimental musical scene ( Zbigniew Karkowski, Cluster, Jaki Liebezeit, Francisco Lopez, Nad Spiro, Eli Gras,…) and actively participated in various adventurous initiatives in Spain and internationally.
In recent years, returning to Belgium, he has developed his visual work and produced immersive and interactive installations, self-generative videos, microscopies and other materialist compositions presented in several festivals and international events (City Sonic, MEM, Kikk, Semaine du son, Simultan, Transnumeriques, Pléiades, Zone Libre…).
Infos
18 > 28.11.2023
Crossed MAP residency
Spain
Production
European Pepinieres of Creation
With the support of Transcultures