For 6 years, the Center de la Marionnette (Tournai-BE) and Transcultures have joined forces at the annual Lumen event to support and promote digital, intermedia or / and sound projects by students from the Eurometropolis: Arts2 – Visual Arts School of Mons,  ESA – Academy of Fine Arts of Tournai, Art School ESÄ – Nord Pas de Calais / Tourcoing – Dunkirk.
With : Anaëlle Hénault, Antoine Leclercq et Noé Verhellen, étudiants à l'ESA – Académie des Beaux-Arts de Tournai | Pierre Gosée pour ARTS2 Mons | Roman Compiègne et Raphaël Khouri pour l'ESA Nord-Pas-de-Calais/Tourcoing-Dunkerque.
Transcultures initiated the Digital and Sound Emergencies program twelve years ago. It is a support program built in partnership with art schools from the Wallonia-Brussels Federation and France.
It should also be noted that for this 8th edition of Lumen,, the Center has invited the artist-researcher Marc Veyrat (supported by Transcultures), with its multimedia project i-Real World.
Lumen Festival – Puppetry and Media Arts
Lumen, a flagship event where puppets and digital arts meet at the Centre of the Puppet Art. The programming of each edition is family and free! Each of the editions invites the public to discover surprising, poetic and unique universes.
During Lumen #8, for 10 days, around ten works by emerging or confirmed artists, from the Wallonia-Brussels Federation and elsewhere will be visible to discover the art of manipulation of objects, images, of bodies under the eye of digital arts. Lumen focuses this year on Zaven Paré,  visual artist, precursor of the electronic puppet.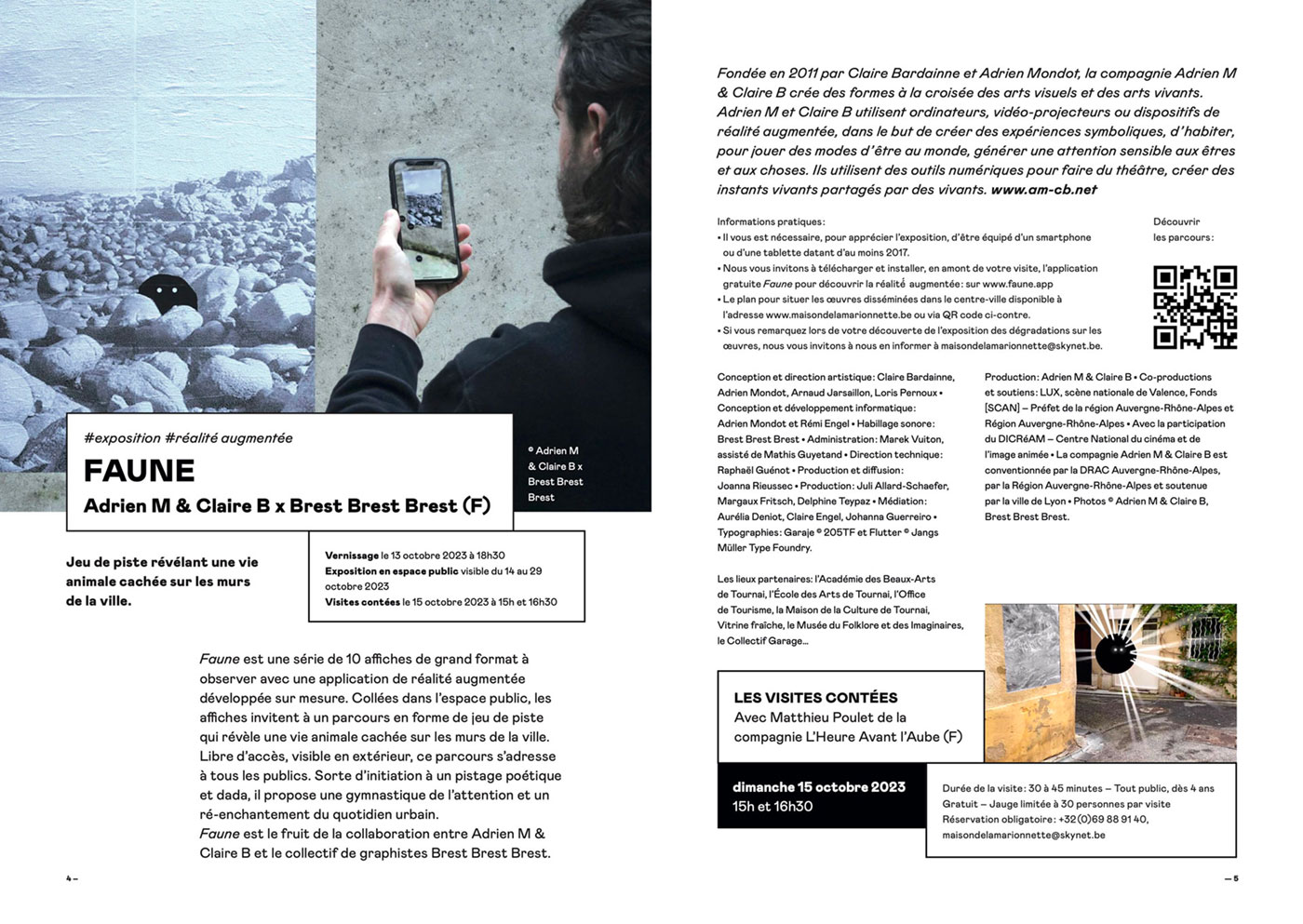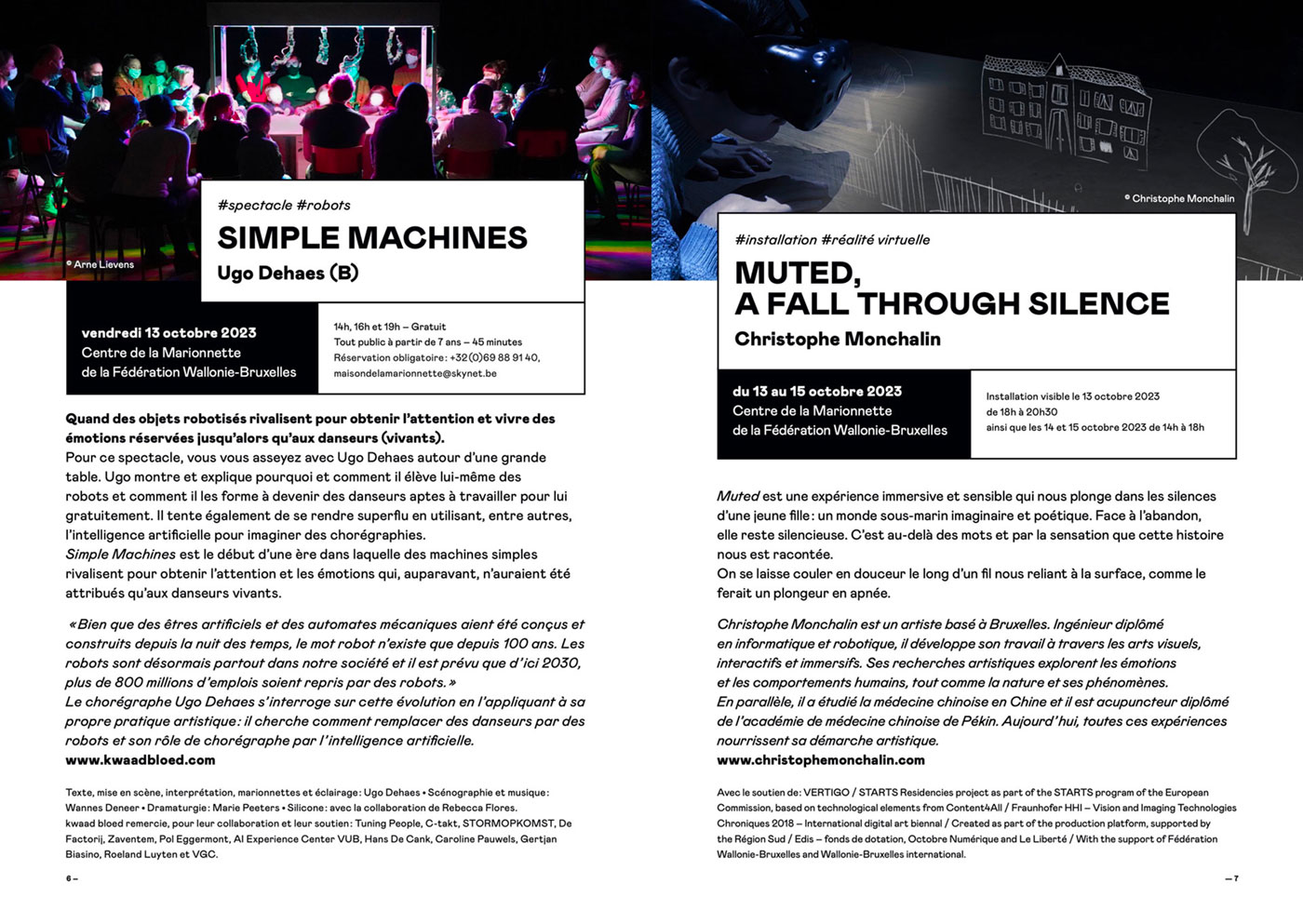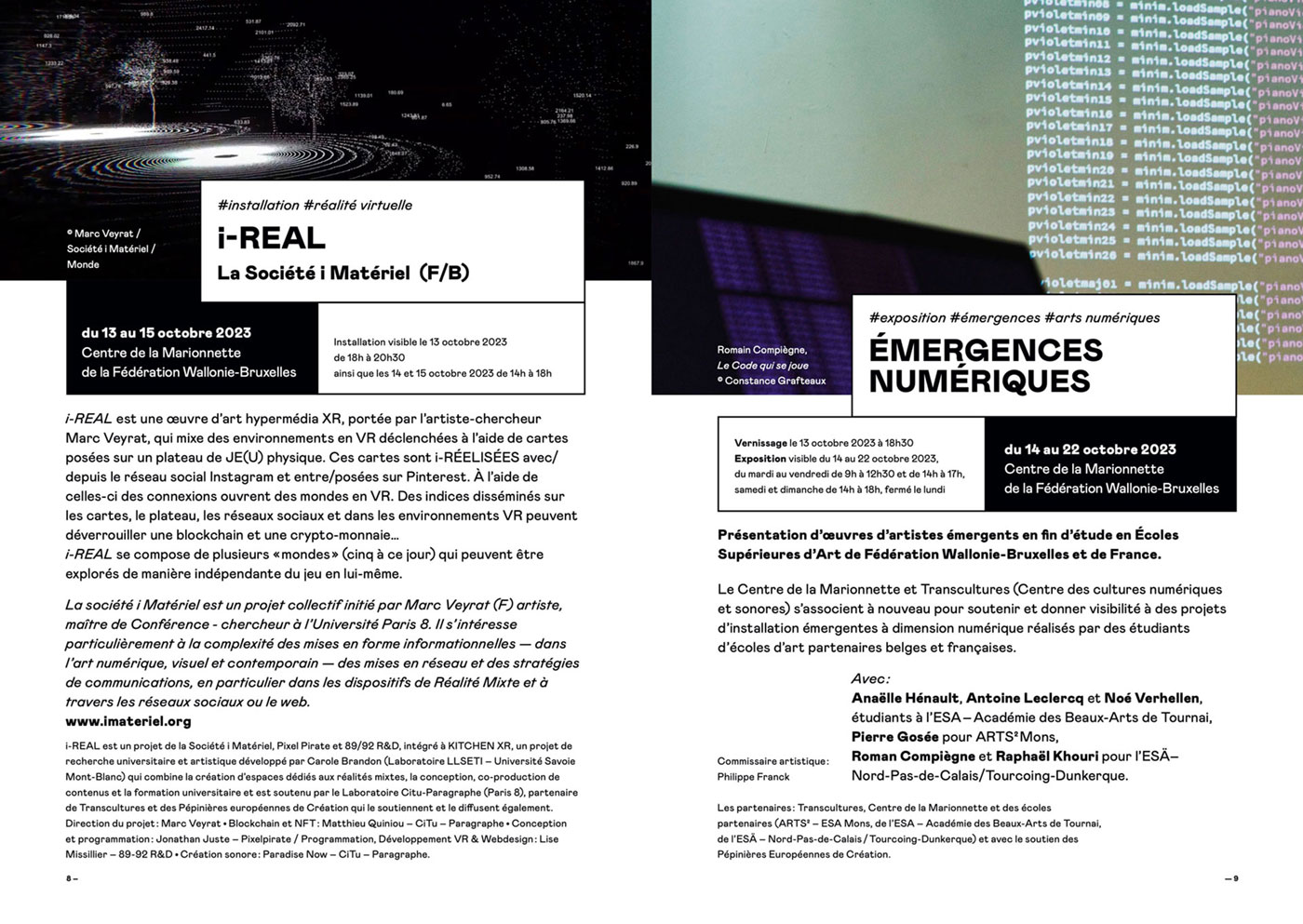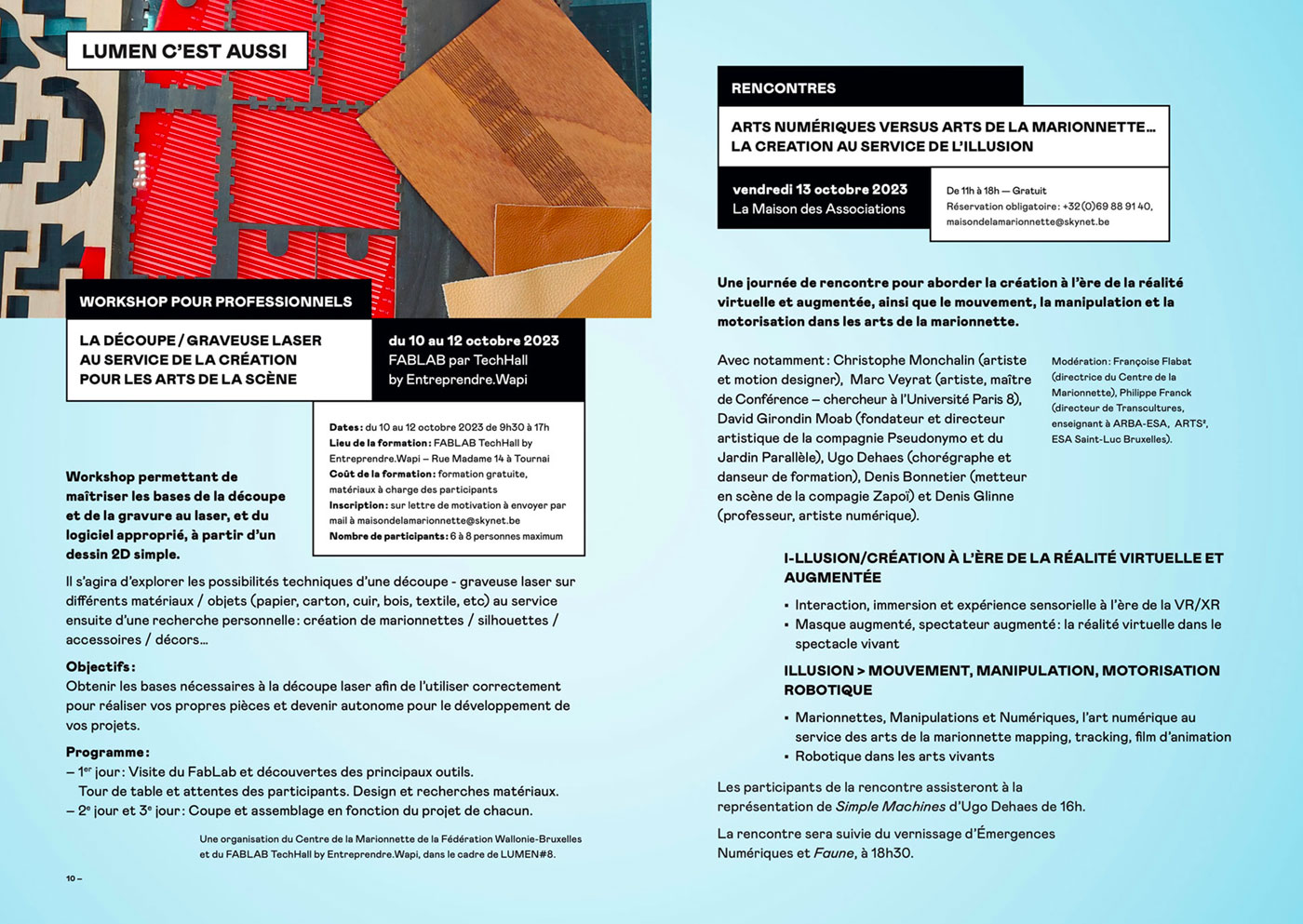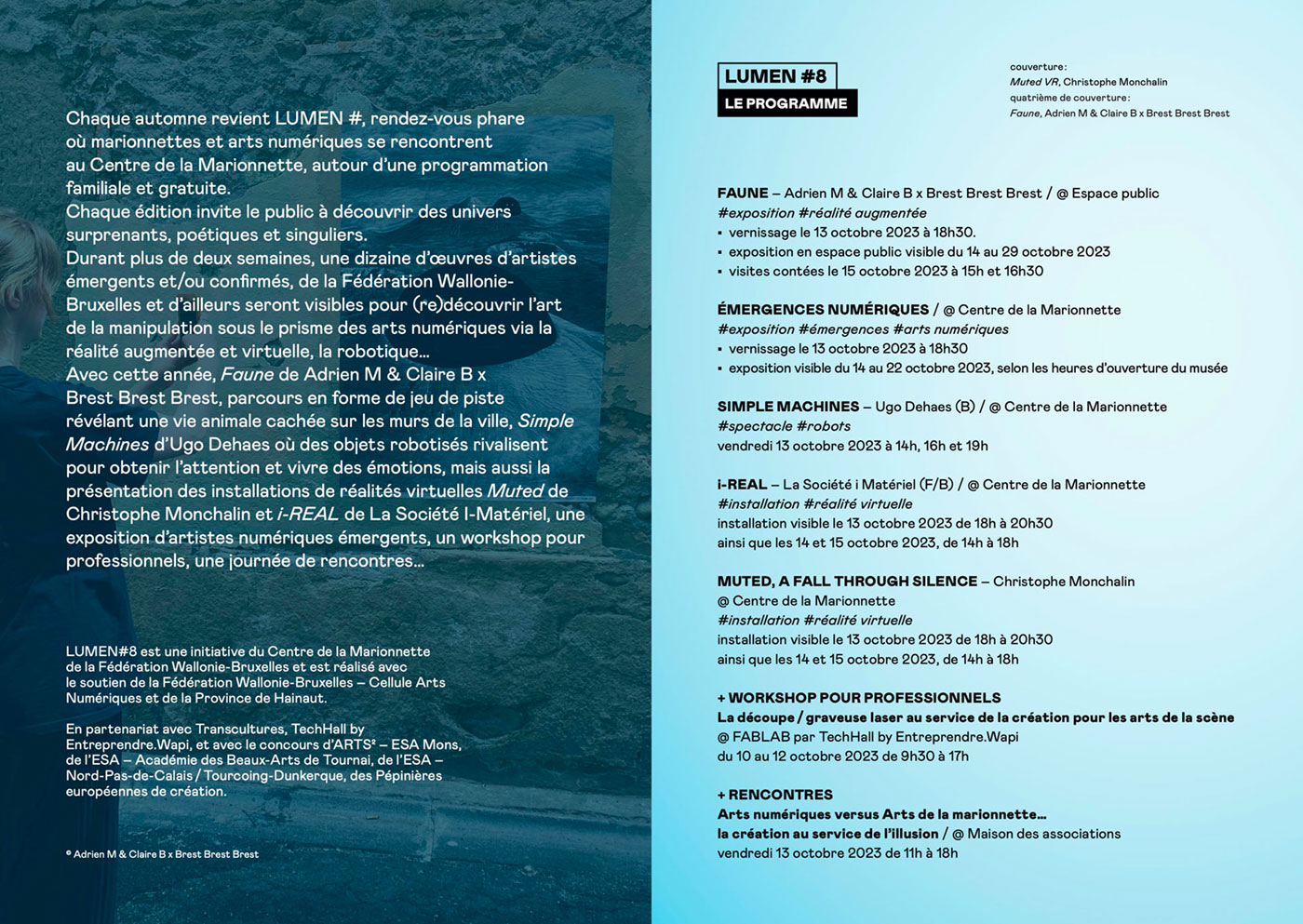 Infos
13.10 > 22.10.2023
Centre de la Marionnette de la Fédération Wallonie-Bruxelles
Rue Saint-Martin 47
7500 Tournai – Belgique
Production
Centre de la Marionette. With the help of the Wallonia-Brussels Federation (Media arts unit).

The Digital Emergences program is in partnership with Transcultures, the European Creation Nurseries.

With the support of Arts2 – ESA Mons, ESA – Academy of Fine Arts of Tournai, ESÄ – Nord Pas de Calais / Tourcoing – Dunkirk.