Transcultures, which in 2008 initiated the Digital and Sound Emergences support program in partnership with art schools in Wallonia-Brussels and France, and the Maison de la Marionnette join forces to support and promote digital, intermedia and / or sound projects by students from the Eurometropolis.
ART SCHOOL OF NORD-PAS-DE-CALAIS
Amelia Belhadj (FR) – Ambient Silences
This installation invites us to explore the electromagnetic fields and parasitic sounds (emitted by smart phones, advertising screens, etc.) which inhabit our urban daily life not always perceptible by our human ear, by trying to make them audible in order to become aware and aware of this environment – « noise pollution ». In order to make these waves « visible » in a concrete way, to give them a materiality, Amelia Belhadj used iron filings, which itself has magnetic characteristics and reacts here to sounds to become, when it is like here in motion, an organic material.
Annaëlle Oestreich (FR) – The wave
Based on Newton's third law, called the law of action-reactions, Annaëlle Oestreich filled five suspended plexiglass spheres with seawater, the shape of which is reminiscent of Newton's pendulum but also the shape of an abacus. or that of our Earth. This is about creating a relationship between force and fragility, between action, non-action and reaction (the visitor being invited to activate the device), referring to our balance of power with nature.
Produced as part of the Arts & Sciences program, proposed by Prist (images, science and technology research program of ESA Nord-Pas de Calais – Dunkirk / Tourcoing).
ARTS2
Léa Roger (FR / BE) – Remanence
Sound is like an invisible presence that only exists through my listening. But if I can't hear it anymore, then what is left of its existence? If he leaves clues of his presence, like a ghostly specter, it would be like an afterglow, a light that sparkles, a breeze that brushes against us. We could then contemplate the luminous, ephemeral and always moving drawing of invisible traces that we leave when we move, amplified footsteps, a drawing that would reflect the activity of the place, like a topographical score of the polyphony of our trips.
Project initiated within the framework of Corps Sonores (ARTS2-ESA Nord-Pas de Calais collaboration) with the support of Transcultures and European Pepinières of Creation.
Paul Pirotte (BE) – Helmet of light
Paul Pirotte likes to walk, in the evening, in the streets, woods and fields like a firefly. He then wanders off into the depths of the night to light his way with his voice. It screams, screams, emitting sounds from elsewhere to produce primordial energy. With this misshapen helmet here associated with a video that accounts for this drift, he causes a luminous aura on the sound of his voice. The antennas, the neurons of this strange being temporarily illuminate this course and the space that welcomes it.
With the support of Transcultures, in partnership with ARTS2, as part of the Digital and Sound Emergences program.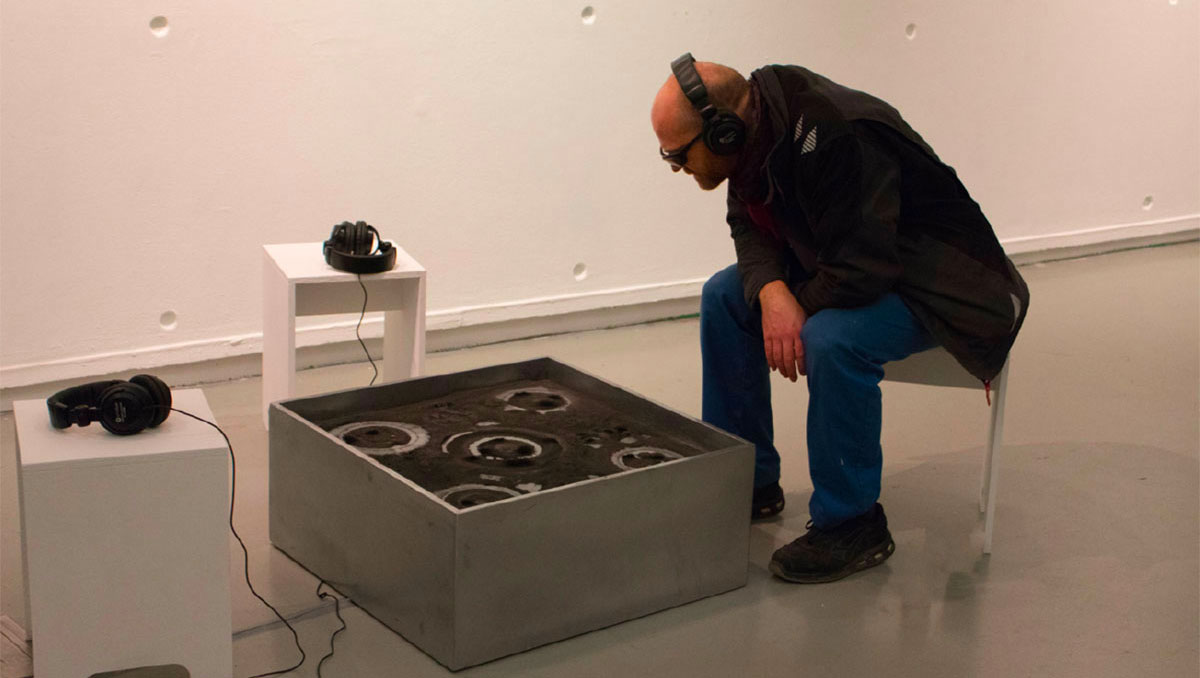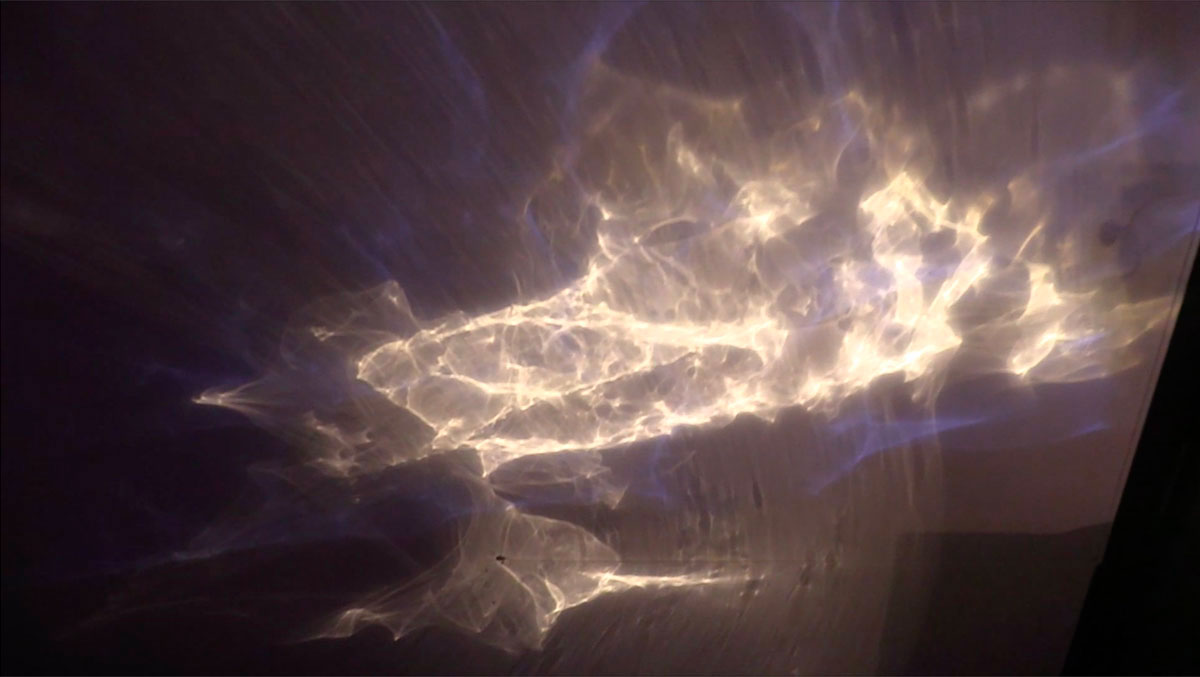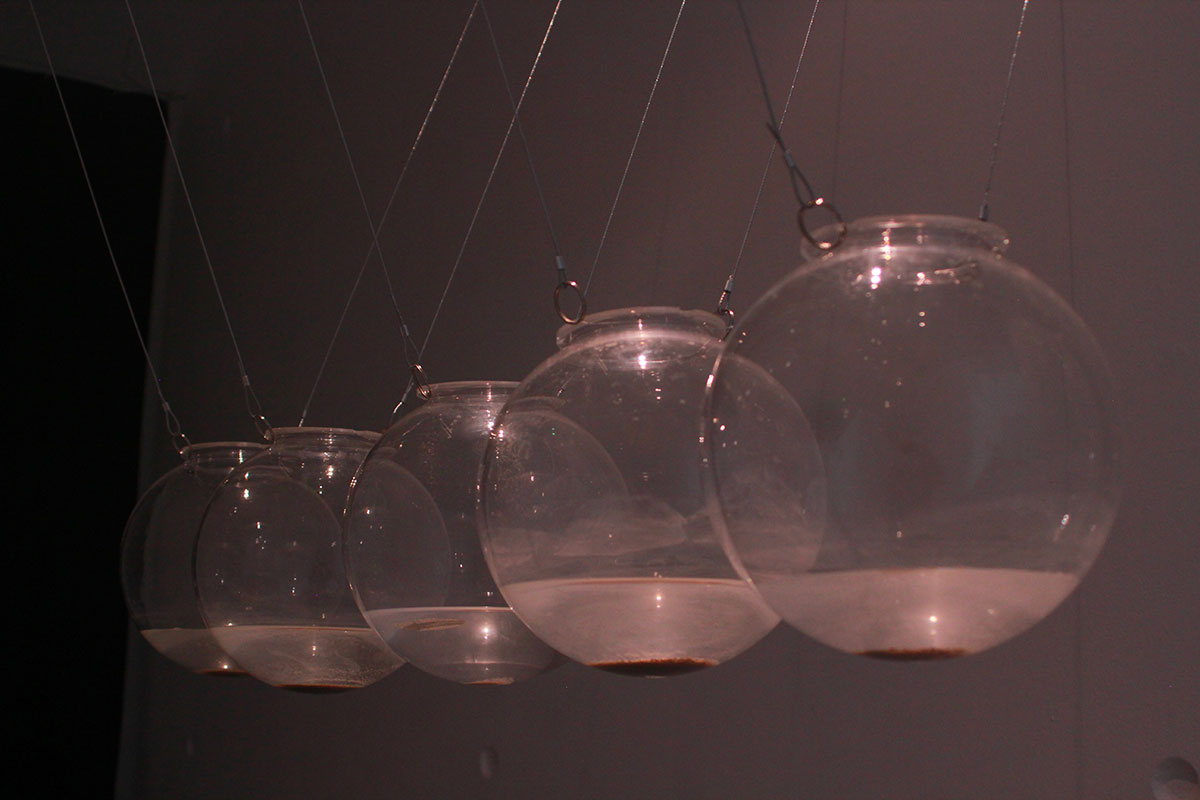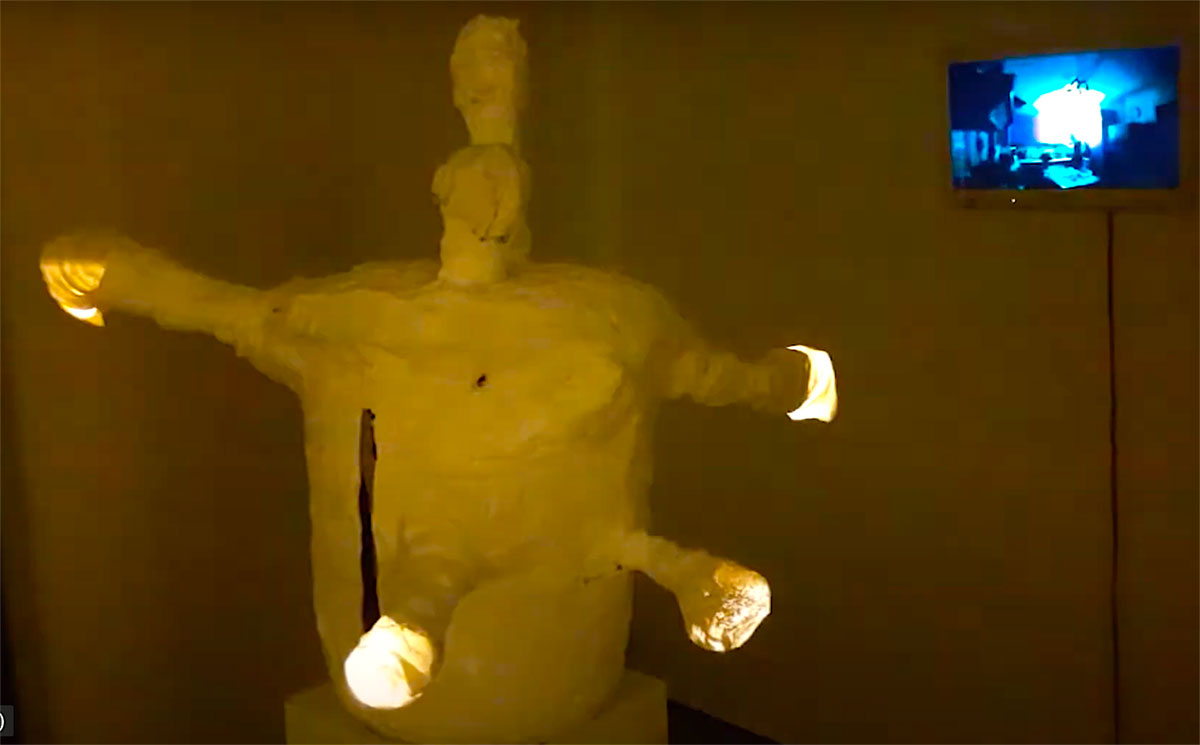 Infos
14 > 25.10.2020
Free – Booking
> +32(0)69 88 91 40
> maisondelamarionnette@skynet.be
Maison de la Marionnette
Rue Saint-Martin, 47 – Tournai Belgique
Production
In the framework of: "Art dans la Ville" and the european project N.A.P.P.
With the support of: Fédération Wallonie-Bruxelles (digital arts) and the Creative Europe program.
In partnership wth Transcultures, l'esä Nord-Pas-de-Calais, Arts2,  la Fabrique de Théâtre. With the support of European Pepinieres of Creation.