Paradise Now versus Gleb Divov (live visuals)
Interacting with the sonic landscape of Paradise Now (electro impressionist tracks, with post rock and sonopoetic moments), Gleb Divov mixes generative digital images live with abstract videos, glitches and digital loops. First collaboration between the two artists, this performance promises to be a futuristic crossing, a contrasting and unpredictable AV flow that is built live.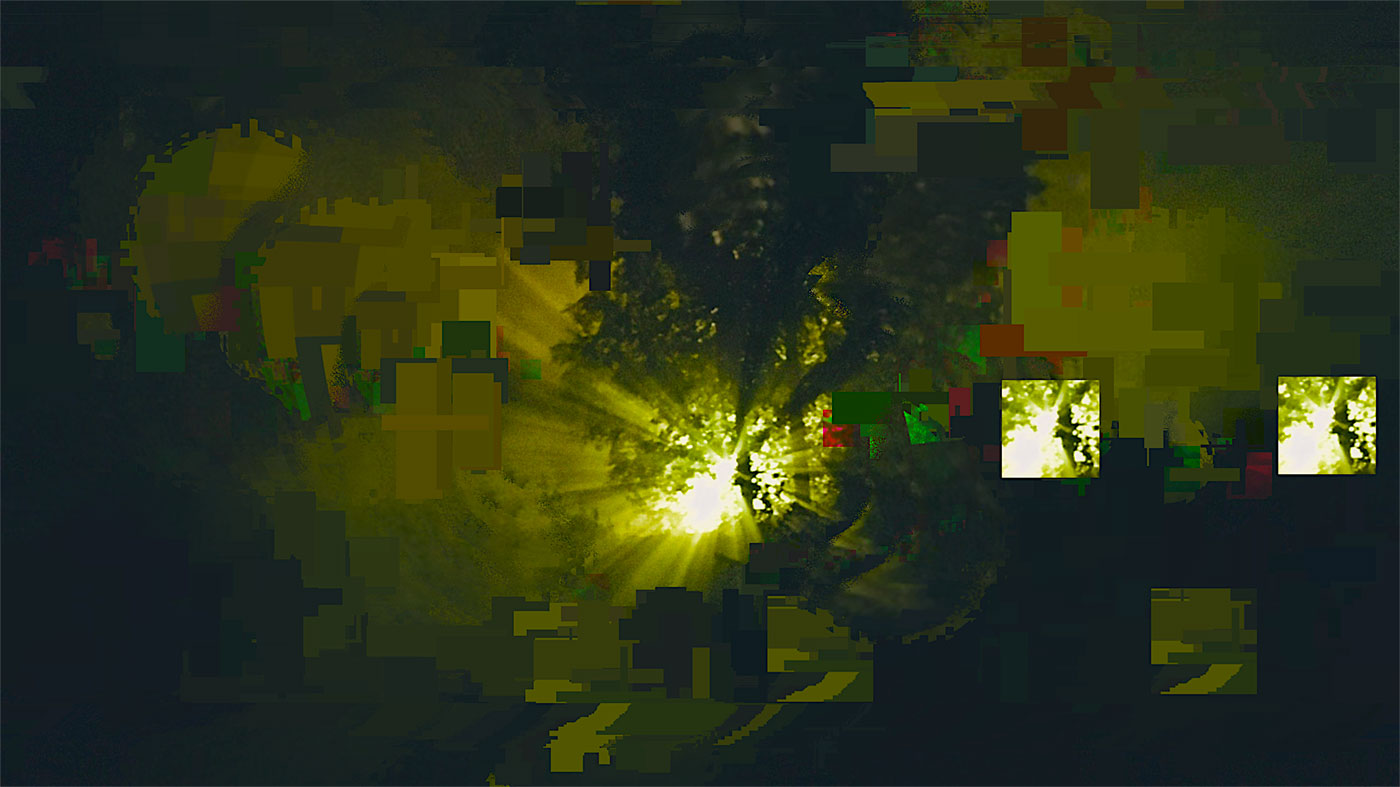 Gleb Divov (Lt)
Gleb is a pioneer of the Creative AI and NFT / CryptoArt Scene, OG CryptoArtist and an active member of the NFT / CryptoArt Community. Working in a music+tech field, he proposed the idea of AudioNFT with the Musical Blockchain (multi-awarded, psychology-based Creative AI composer) invention and coined the exact "audioNFT" term in 2018; he organized number of a real-world NFT CryptoArt popup exhibitions starting in 2018, with a notable GalleryCube cryptoart exhibition in 2019 in the Town Hall Square in Vilnius, Lithuania, having on display Mattia Cuttini, Oficinas TK, Hackatao, GusGG, Ilan Katin, Bitcorn and other important scene pioneers. He created GalleryBox (2018) – complex Cryptoart/Digital Art IoT hardware and software (platform) solution for the physical Galleries, XR/blockchain/NFT-enabled; prototyped and created GalleryFrame (2019) – hardware digital frame solution to display personal cryptoart/digital art collection, GalleryBox-connected. In 2019 Gleb Divov created the first Lithuanian NFT – digital art piece. In 2020 he launched Digital//Kalnas gallery – world's first physical multiverse cryptoart/digital art gallery [blockchain-, NFT-, XR- and metaverse- enabled, GalleryFrame and GalleryBox tech solutions showcase] in the Republic of Užupis, Lithuania. Digital//Kalnas became the first dedicated gallery of the Multiverse Gallery Network, launched by Gleb in 2020 – it is a real world/VR multiverse-connected network of a physical gallery spaces with NFT/cryptoart/digital art screen panels in Baltics and Germany. Live/virtual exhibition tours, sales, canvas prints, reproductions.
Gleb is the Founder of the FAYR Ecosystem – bootstrapped international Ecosystem of the internal projects, with a HQ in the Republic of Užupis (Vilnius), Lithuania, creating pioneering innovations at the intersection of Technologies with the Culture/Music/Art, Education, Psychology/Healthcare, Urban environment, Acoustic/Soundscape Ecology, Carbon Footprint reduction, Zero-Waste lifestyle, Smart Cities, Travel, Tourism and Hospitality and other areas and industries.
The Ministry of Culture of the Republic of Lithuania granted to Gleb Divov the status of Artistic Creator of the Republic of Lithuania, recognizing his extensive cultural and social work and confirming that his work complies with the requirements of the Law on the Status of the Artistic Creator of the Republic of Lithuania, has a lasting value and is significant for society.
Paradise Now (Fr/Be)
Intermedia producer and creator based in Belgium, Philippe Franck has developed since the 90s the Paradise Now project which favors an actively transversal and collaborative approach. He favors a sensitive and cinematic approach that embraces different influences and fields (electronics, sound art, post-rock, post-pop, improvised music …).
He has worked closely with various videographers (Régis Cotentin, Hanzel & Gretzel), poets (Ira Cohen, Gerard Malanga, Catrine Godin, Biba Sheikh, Werner Moron in Les ours bipolaires, Eric Therer for the project & Stuff), choreographers (Nadine Ganase , Manon Oligny, Karine Ledoyen), digital artists (Philippe Boisnard, Franck Soudan, Jacques Urbanska, Thomas Israël) and other adventurous audio creators (recently Christophe Bailleau within the duo Pastoral, Gauthier Keyaerts in Supernova, Stephan Dunkelman, Maurice Charles JJ, A Limb).
Since 2005, he has also collaborated with holistic performer / masseuse Isa Belle for a series of installations and "sound" performances shown in numerous festivals, cultural centers and international events. He has also produced and participated in several records on various independent labels (Sub Rosa, Optical Sound, Transonic…).