Elsa Abderhamani studied visual communication at ESAA Duperré, then followed a philosophy course at the University of Paris 10, and arts at the National School of Arts of Paris-Cergy.
She is pursuing research in video, drawing and photography. Since 2012, she has been working on a cartography filmed in Picardie, titled Tout autour, and in parallel she has created sketched scenarios. Some of his creations will be exhibited at the 64th Montrouge Salon this year.
Her graphic and narrative experiments are also visible in the biannual comic book revue Bien, Monsieur (Alternative Comics Award, FIBD 2018), of which she is co-founder.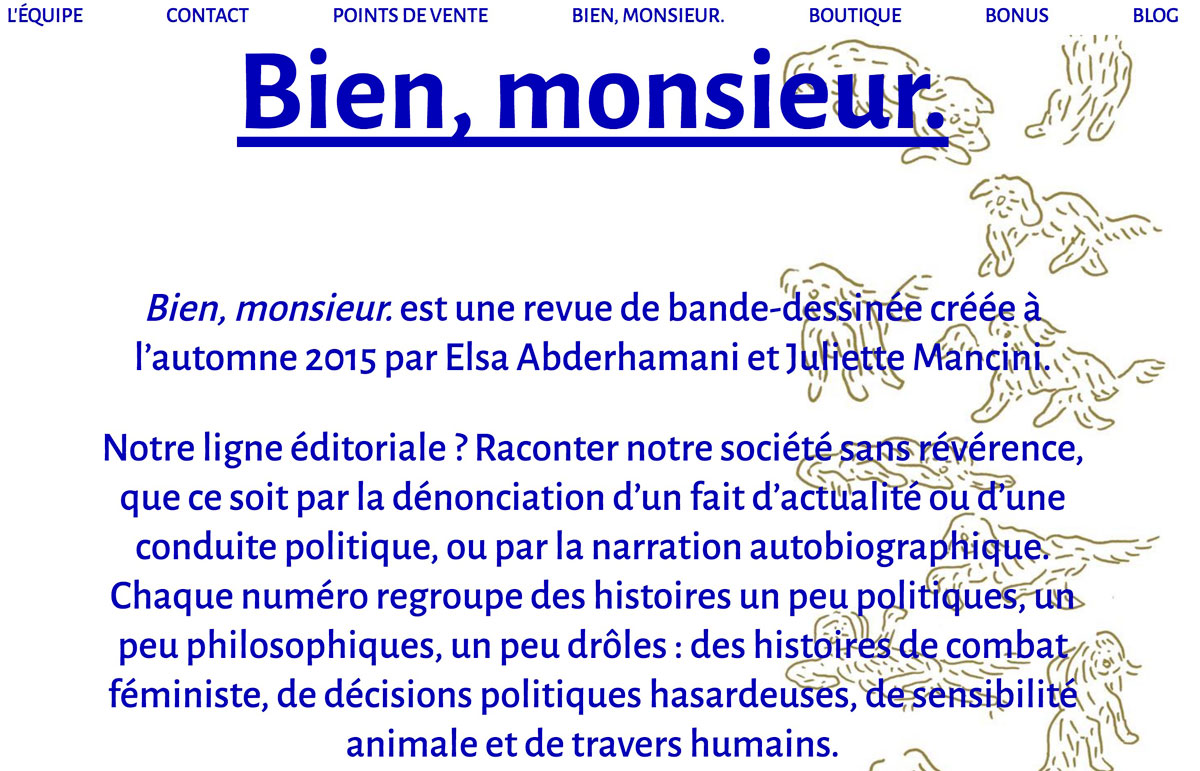 Tournefou (Fr) | Photography Résidence 2019
Particularly dedicated to the fields of reasearch and creation, initiator of a new form of artistic and cultural development, the Tournefou Domain has a vocation to be a home of confidence for artists who came to experiment an artistic presence in rural territory. The Tournefou, being a pluridisciplinary place of production and exhibitions, also allows the artist possibilities to meet with the population, the environment, places of art and culture and partners of the Tournefou's program.
Each stay in residence has its peculiarity, and attention is driven towards two priorities : – the artist's project, so that he(she) can implement his(her) work in the best possible conditions, – transmission of the artist's work of art through educational action and mediation in proximity with the publics.
Residency project

During her stay in a creative residency, Arianna Sanesi will carry out a series of photographs in Essoyes and its surroundings, which she proposes to walk through on foot. It will be inspired by Jean Renoir's film theme on the occasion of the 60th anniversary of the filmmaker's death. The painter Pierre-Auguste Renoir, father of Jean, and his wife Aline had bought a country house in Essoyes, which was the birthplace of Aline. Today, it has become a museum house open to the public that recreates the daily life of the painter and his family.
The village of Essoyes and its surrounding countryside were a playground and souvenirs for Renoir children. With her camera, Arianna Sannesi will try to go in search of childhood memories of Jean Renoir and to question how he was able to then transpose them in his cinema. This residency will be concluded and extended by a photographic exhibition of Arianna Sanesi at the Renoir Cultural Center in Essoyes.