Architect by training and multimedia fiddler, Valkiri (Lille) focuses his research on a hybridization between the technologies of yesterday and the ones of today. From any type of media – old or young – he develops devices designed to root in a place and make it vibrate.
His work on the diversion of electronic objects (hardware hacking, circuit bending) and the algorithmic allowed him to develop a reflection on the place of man in our time, that of the autonomisation of machines, and relations which unite them.
From there, Valkiri offers both digital installations and electronic music concerts with his "Symphonic Toy Orchestra".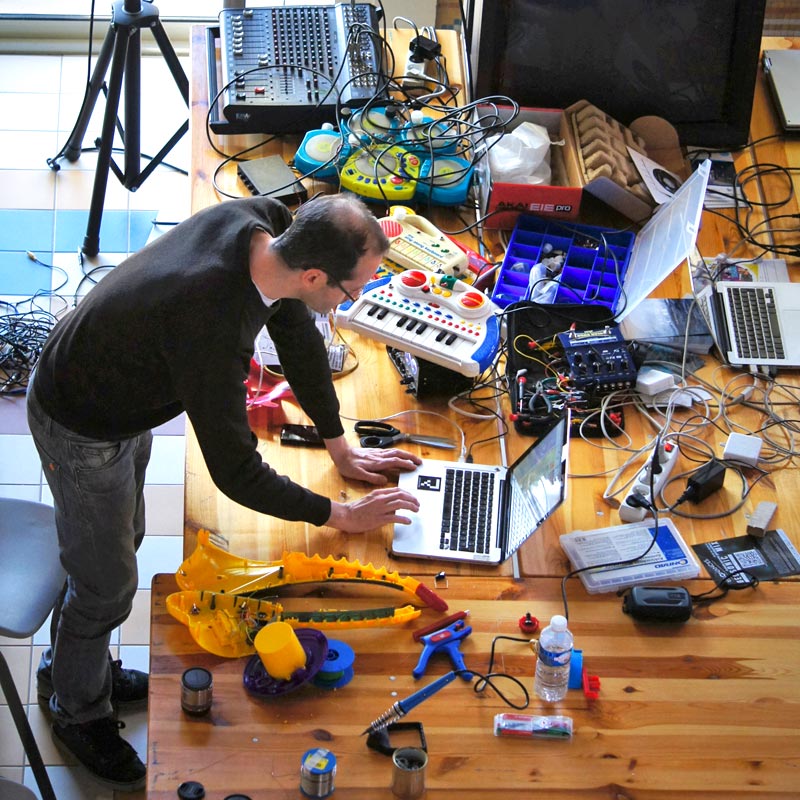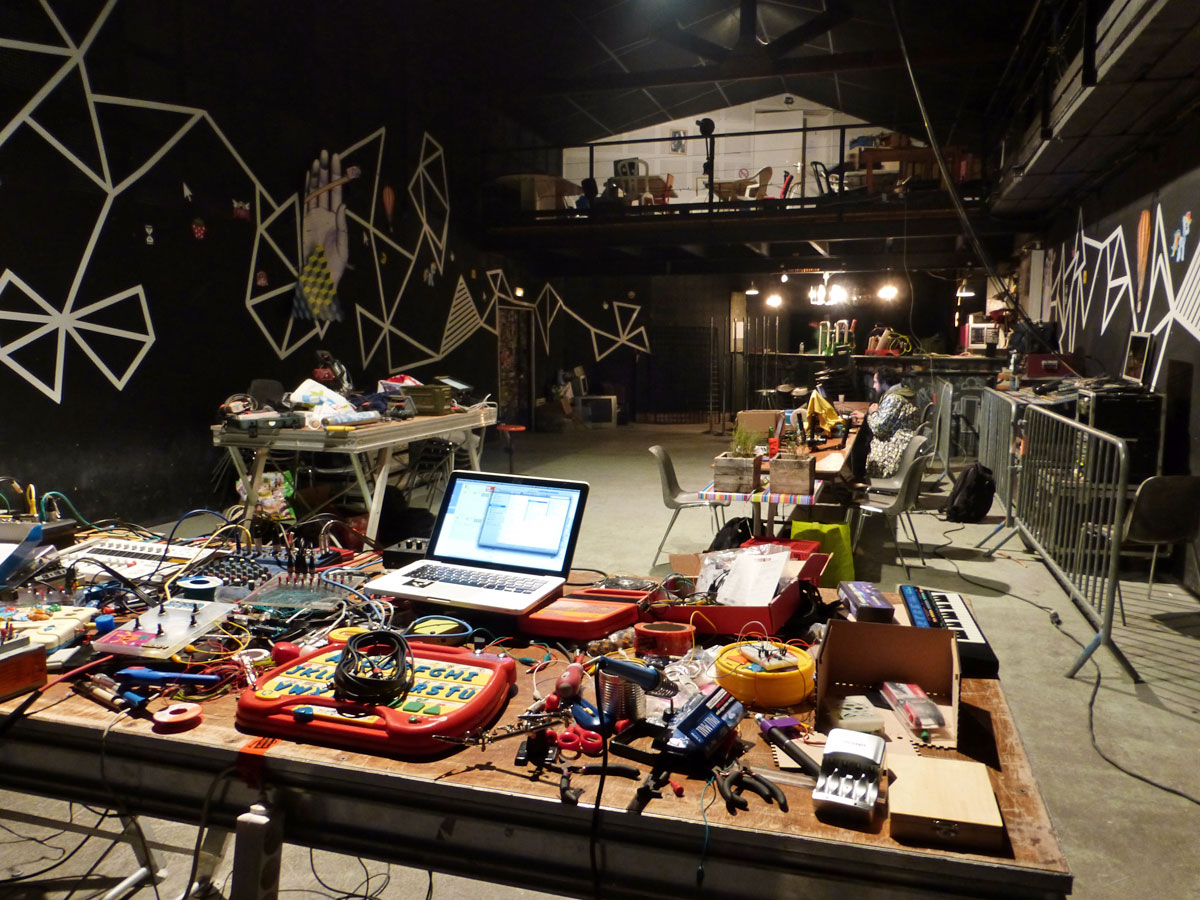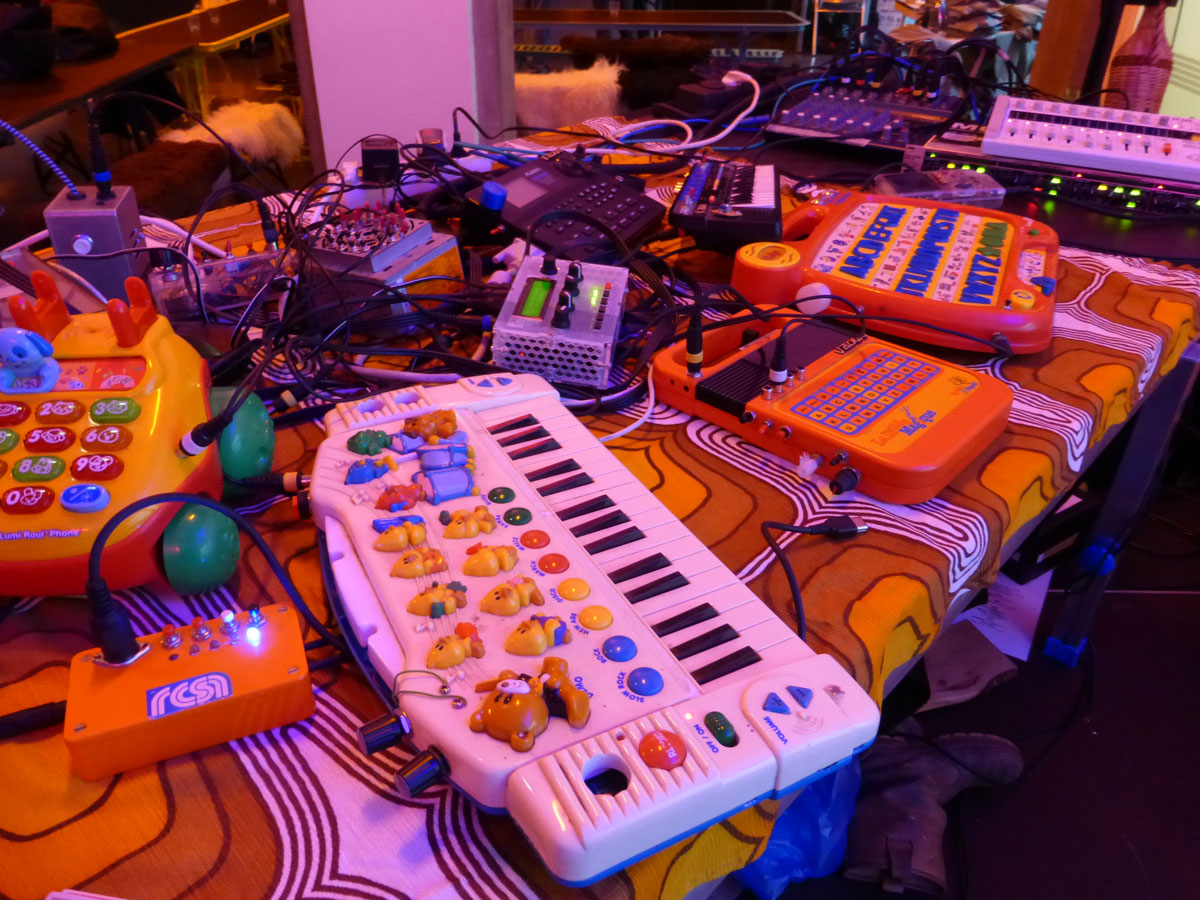 Résidence MAP 2019 @ Transcultures (BE)
Selected under the program MAP of the European pepinieres of Creation @ Transcultures (Belgium), he will shown a first step of his work, in the biennale of contemporary art and heritage ARTour 2019. A second step of this variable geometry device will be presented at City Sonic, International Festival of Sound Arts, in Louvain-la-Neuve (and in Walloon Brabant) at the end of 2019.
Transcultures
Interdisciplinary Center for Digital and Sound Cultures (Artistic Director: Philippe Franck), Transcultures is an association born in 1996 in order to promote and develop crossings between contemporary artistic practices and arts/society/technology stakes; focusing in particular on sound art and digital creation. Since 2008, Transcultures is settled in Charleroi (Belgium) and through its new interdisciplinary center, is working on production, mediation and reflection regarding electronic and sound projects.
Transcultures has supported Belgian and international artists, produced a large number of interdisciplinary, electronic & sound art works and organized international art festivals and special events. Transcultures also sends abroad its productions and supported artists in relation with other music / sound / digital arts festivals, organizations and networks.
Transcultures is now running two international festivals: City Sonic is a sound art festival dedicated to the sound diversity through urban space & Transnumeriques, which are a platform for electronic and digital arts, broadcasting emergent or reknowned artists, and linking various Belgian and French cultural structures.
Through belgian, european & international projects, Transcultures has worked with more than hundred structures in four continents. It is one of the founding member of RAN-DAN (Digital Art Network) and the Numediart Consortium and it is board/active member of some other great artistic & industries networks (Pepinieres europeennes de Creation, FabLab Mons, TWIST, Creative Valley…).