During the dates of the Vilnius Light Festival, happening in Vilnius, The Republic of Užupis decided to create own special Light Festival intended to supernaturally pull the Lithuania's capital out of the dark. Emotionally connected and deeply intertwined with the local Lithuanian history, 6 installations in Užupis on 13-15 August 2021 telling a story to dispel the darkness of the City.
Užupis bridge –"Light passport"
(Dynamic light + projection / mapping)
Square of Užupis Angel – "Golden Angel"
(Light)
Malūnų street – "Don't forget, you are not alone"
(Physical installation with old tv unit + video production + sound design + projection / mapping)
Užupis Hyde Park (Užupis upper square) – "I see, everything is changing"
(Physical overlay + light + composed soundtrack)
Altana Hill – "Janina's song"
(Light + AI-composed soundtrack)
Malūnų bridge – "You can check out anytime you want but you can never leave"
(Light + composed improvisation soundtrack)
After the Summer Day of Culture at the beginning of August, this is the second collaboration between the European Creative Nurseries and the Republic of Užupis.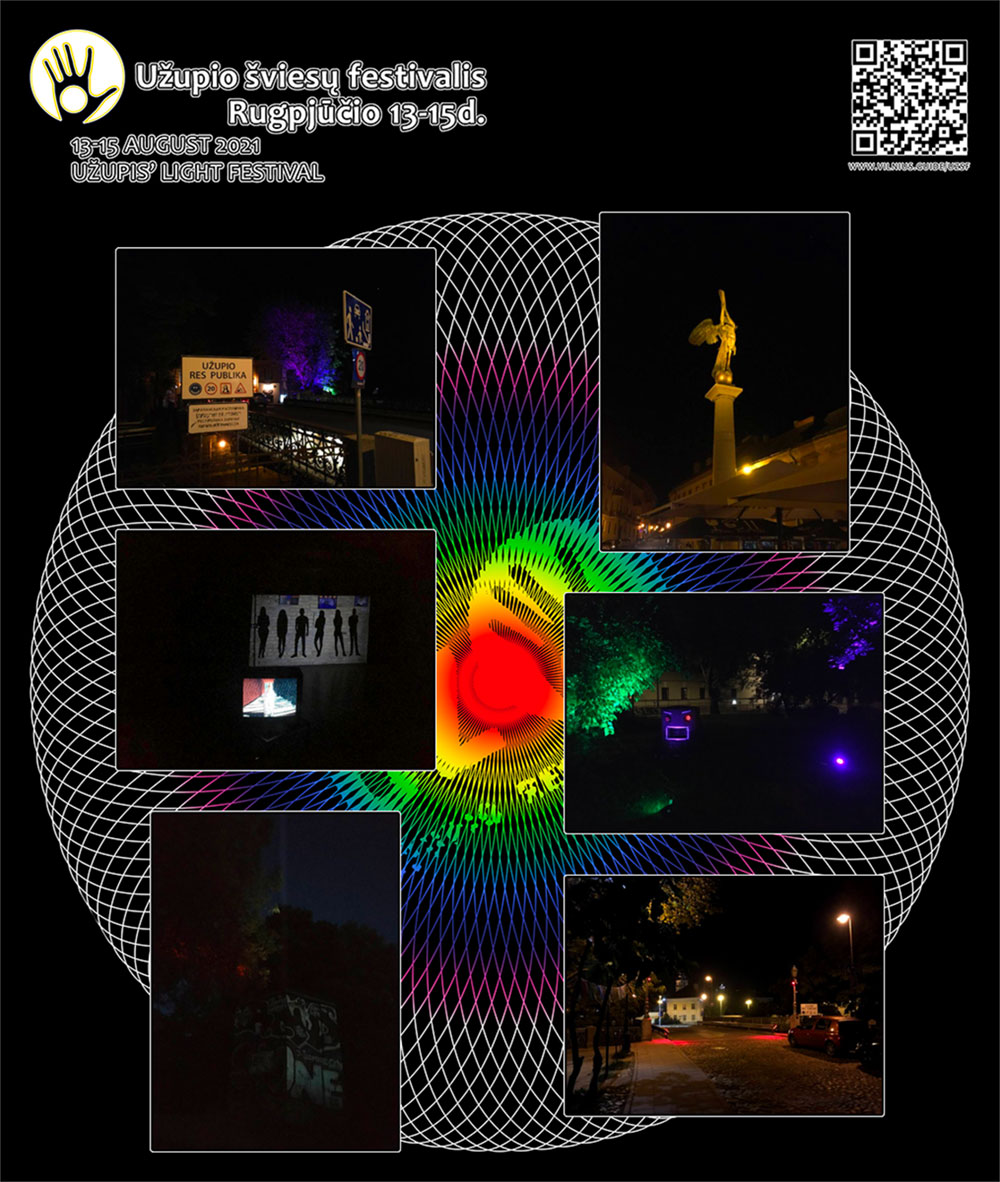 Infos
12 > 15.08.2021
Nepriklausoma Užupio Respublika
Vilnius Lituanie
Production
Užupis' Summer Day of Culture is organized by the Ministry of Culture and Innovations of the Republic of Užupis and the Republic of Užupis (Minister Gleb Divov)
With the support of fayr Fondation and European Pepinieres of Creation