​Writing is nothing more than that: not an escape from reality
but an attempt to change reality
William S. Burroughs, Last words
Initiated by Transcultures (Centre  for digital and sound cultures), Transdemo offers a platform of visibility to small hybrid and digital forms (performances, installations, multi / intermedia devices….).
On this occasion, the artists and project designers present, in the location hosting the event, a stage of their current work / research as well as the main related issues. The public as well as professionals are invited to give their feedback during a friendly meeting that accompanies the presentation of this exploratory work.
This Transdemo (the second hosted by the Mill) takes place in the thirteenth edition of the Contemporary Art and Heritage Biennale ARTour, which this year proposes to question the current relationships between the different textual modes with the visual, digital and sound arts.
The theme of this 2021 edition of Transdemo extends, towards its immediate future, that of ARTour since it revolves around "augmented writing", those which integrate the possibilities of digital. In their virtual * / mixed reality devices / installations, hyper / trans-media architextures and other interactive cinema, the artists / project designers invited by Transcultures at the Mill museum explore, with poetry, not only the multi-dimensions opened up by these "data. topos "but also the imaginaries, uses and behaviors they generate.
Already, Epicurus assured us of the infinite character of the worlds in our universe and we can consider it with Borges as an infinite labyrinth which is constantly reinventing itself and of which our perception of its "reality" (to be put in the plural) would be only one " point of view "(Philip K. Dick) or a shifting illusion. This artistic research invites us to experience the multiplicity of these immersive alter realities (not only for the bodies that evolve there but also for the minds that are just as traveling) and to participate in vivo in the process of their augmented writings that open up other doors of perception.
Gaëtan Le Coarer (Fr) | Am Domhan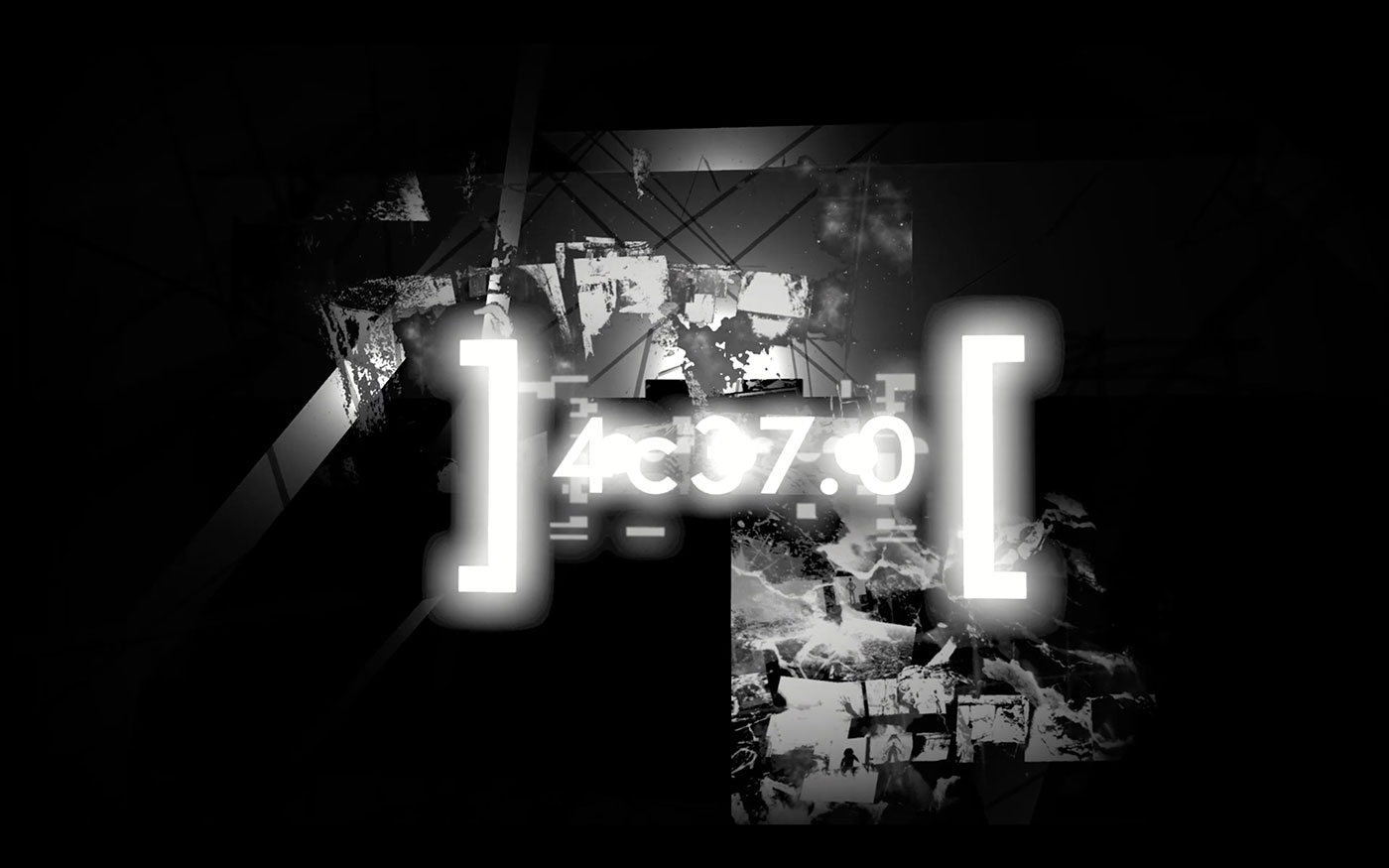 An Domhan  ( "the earth") is an immersive experience designed from a research-creation methodology as part of the thesis of creator / researcher Gaëtan Le Coarer, whose subject is: "Comics  and Mixed Reality, towards new narrative spaces ".
The experiment is based on the adaptation of an Irish Celtic legend into mixed reality. Two users, one equipped with a virtual reality headset and the other with a smartphone, each embody one of the characters of the legend immersed in an underworld. They operate in two seemingly different environments. Actions taken by one user interfere with those of the other user.
The project is led by the LLSETI laboratory, and the Hypermedia Communication department of the University of Savoie Mont-Blanc (France).
With the support of Transcultures and European Pepinieres of Creation.
The installation An Domhan is shown at Château Gilson (La Louvière) in the framework fo the contemporary art and heritage biennial ARTour 2021.
Gaëtan Le Coarer is a doctoral student in Information and Communication Sciences & Art Sciences (supervised by Ghislaine Chabert and Marc Veyrat). He holds a master's degree in digital creation – hypermedia and intelligent spaces course and a bachelor's degree in applied arts – design course (design and digital culture option). His research focuses on uses and methodologies in research creation. He develops concepts from a practice of drawing, black, to open questions associated with the narrative in terms of architecturexture, and spatialization.

He is hosted in an artist/researcher residence by Transcultures in Autumn 2021 in the framework of  the European  Pepinieres of Creation – Federation Wallonia-Brussels.
Maxime Coton (Be) – Sans se croiser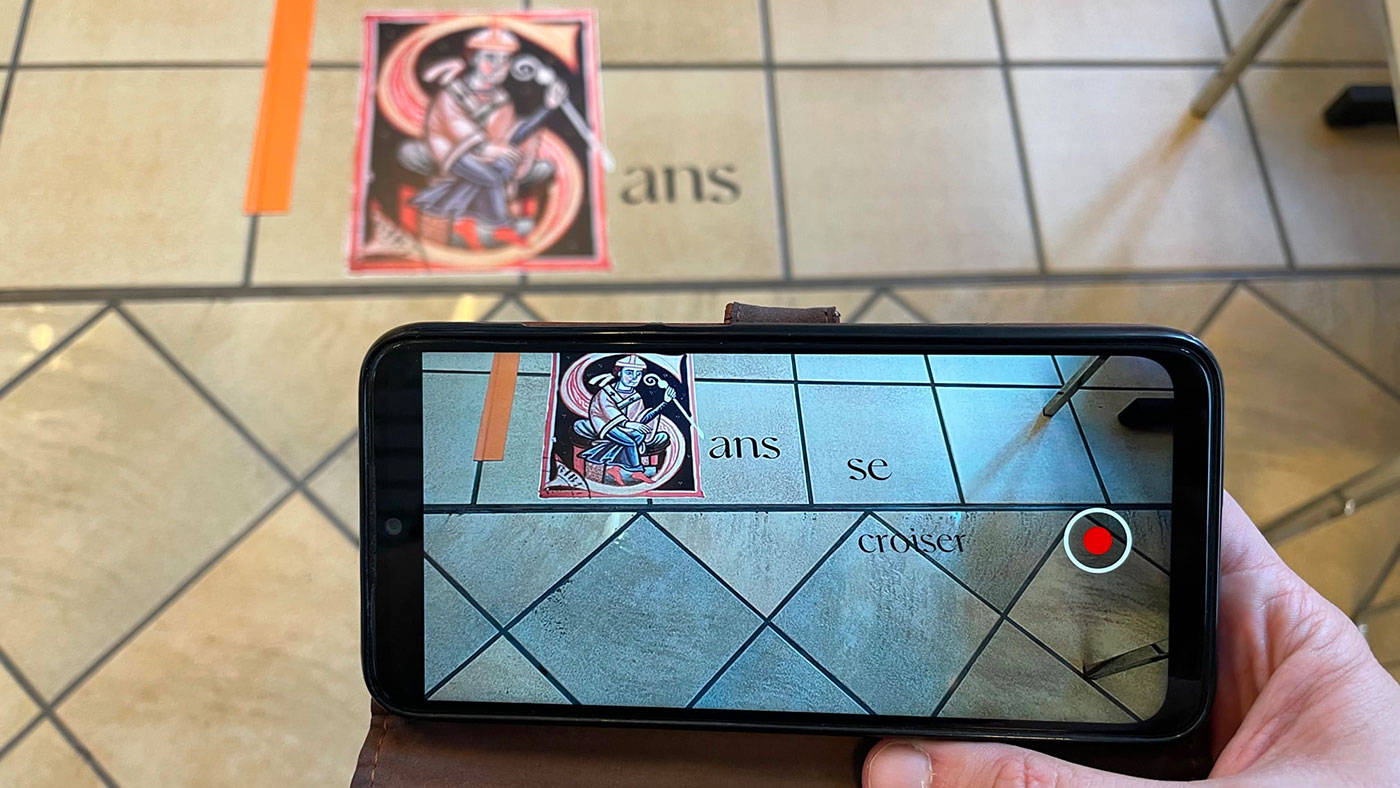 Equipped with their smartphone, on which they will have previously installed the free software Artivive, visitors can gradually, at the rate of their journey marked out by mysterious symbols, discover the words of the poem entitled Without crossing each other.
This augmented reality experience designed by Maxime Coton, with the help of visual artist Jamil Mehdaoui, invites us to travel and feel the invisible links that are the basis of our humanity.
Because the books speak, speak to us and speak to each other,
Because deliver them never sleep,
Because those who are no longer continue to live in us
Production: BRUITS asbl, in co-production with Transcultures.
A collaboration of the Plastic Arts Sector of the Province of Hainaut with the Louviérois Network of Public and Central Reading.
The installation is visible at the Provincial Library (La Louvière) in the contemporary art and heritage biennial ARTour 2021.
Maxime Coton is a writer and transmedia artist who devotes himself to literature in different forms and media, because "books are necessary but not sufficient". For his projects, he has won several awards in Belgium and abroad. In his work, he tries to find a balance between poetics and politics.
Stanislav Kurakin (Ru) – Li.eu.x.ter.re.r.ature.s (Architectures de l'oubli)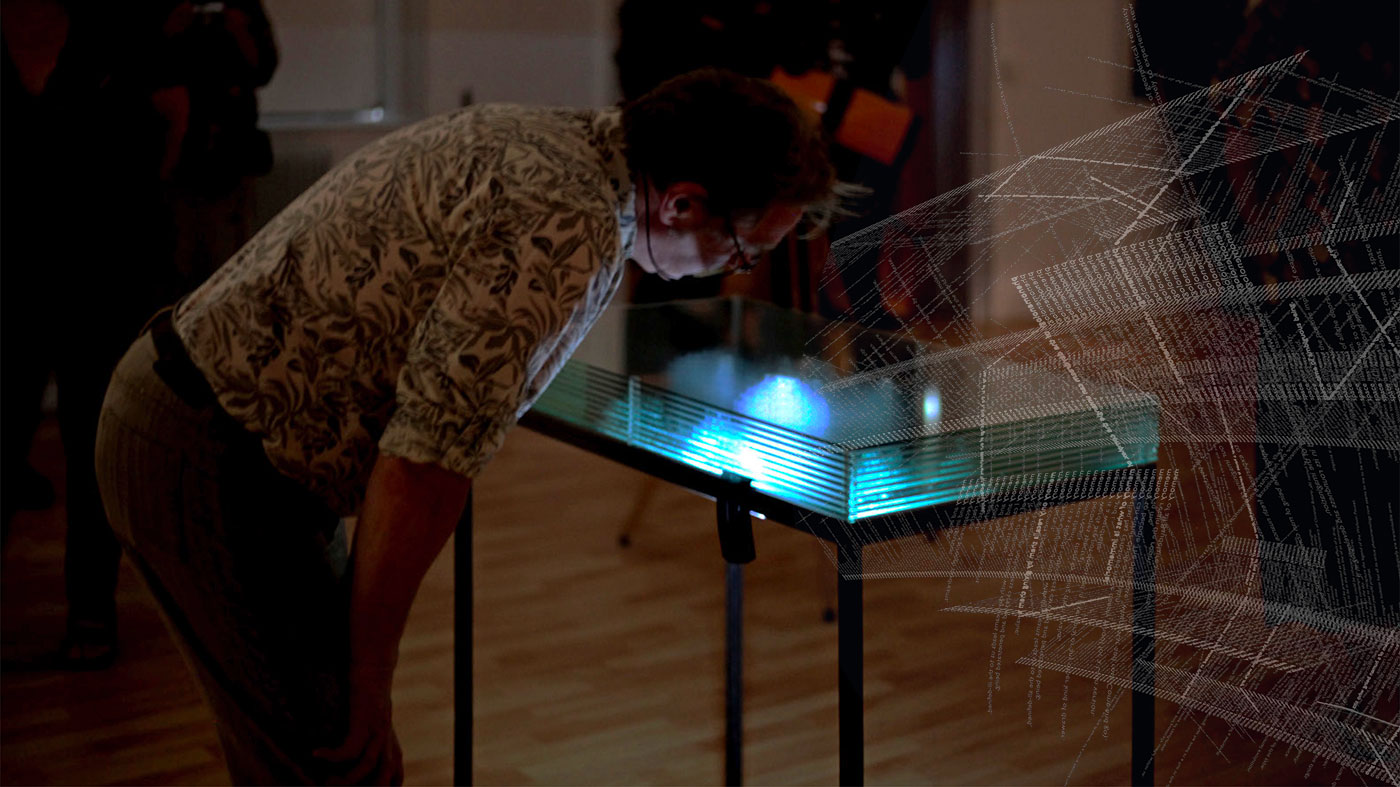 The assembly of semantic material from a body of literature on the question of memory wandering (with architectural voids representing a sudden loss of some of these memories) allows the wandering "specta(c)tor" to regenerate new amnesic accounts, by articulating these architectures of forgetting between them.
Forgetting thus gives body to a baffled and renewed spatial narrative. The process of "digestion" which is at the heart of the process of creating semantic sculptures, echoes the information proliferation which acts on our physical and psychic environments.
Based on the hypothesis that… composting ", the physical dimension of language revealed by this installation integrates the viewer's body as a protagonist.
Assuming that the degradation of memory does not proceed only by the disappearance of information, but also by their decomposition or "composting", we discover in this installation a physical dimension of language into which the viewer's body is introduced. as a protagonist.
This project received support for the production and development of Fresnoy – Studio national des arts contemporains et de Transcultures, as part of the cross-border project C2L3Play, as well as support from the artist Lukas Truninger for his technical help..

Stanislav Kurakin is an artist-author, architect and researcher in Information and Communication Sciences and Architecture, he is currently pursuing a thesis (Architecture of oblivion in the hypermnesic city) at the CiTu Paragraphe laboratory of the University of Paris 8 and MapARIA (ENSAL & CNRS).
Vincent Pouydesseau (Fr) – Navigation sonore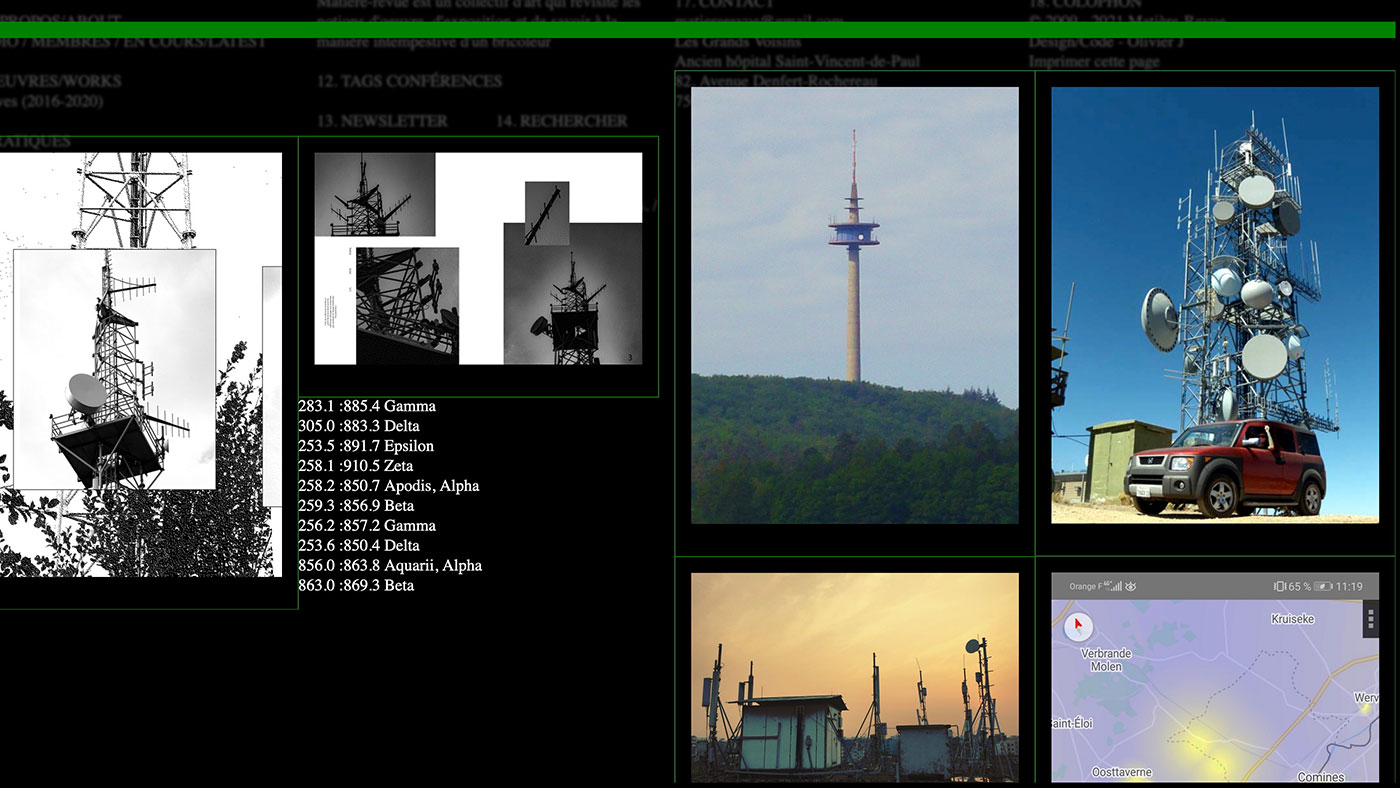 This project describes issues specific to electromagnetic uses, allowing us to understand how frequencies are a territory, where questions revolve around the existence of internal borders. Radio broadcasts, insignificant noise, electric frequency, popular music, cacophonies … Sound navigation is a route traced by radio frequencies and electromagnetic interference which cross a space of capture.
Using antennas (created in Comines Warneton – Wallonia) and an electrical receiver (designed in Brussels), the aim is to create a new cartography guided by sound matter, which is not limited to established territorialities, but which reveals the edge of borders to (re) trace it, (re) define it, (re) configure it until it is (un) turned.
Here, there is no need for a topographical survey for this project, but the need to investigate, to travel where the waves take us, that is to say to be attentive, with a new construction of movements in a territory. and reinvent its navigation tools.
Artistic collaborations: Diogo Oliveira, Luciana Araújo de Paula, Carolina Alfradique, Olivier Jonvaux, Claire Williams, Julien Poidevin
Production: Le Fresnoy – National Studio of Contemporary Arts, Transcultures, Matière-Revue.
This project received support for the production and development of Fresnoy – National Studio of Contemporary Arts and Transcultures, as part of the cross-border project C2L3Play.
Vincent Pouydesseau

is a multidisciplinary French artist, graduated from Fresnoy – National Studio of Contemporary Arts in Tourcoing and from the École Supérieure des Arts Décoratifs in Strasbourg. Through different mediums, he develops his artistic practice. His work works in the fields of immersive audiovisual installations and the visual arts. His works explore physical and digital space by creating a relationship between reality and a digital universe.
Alex Verhaest (Be) – Communauté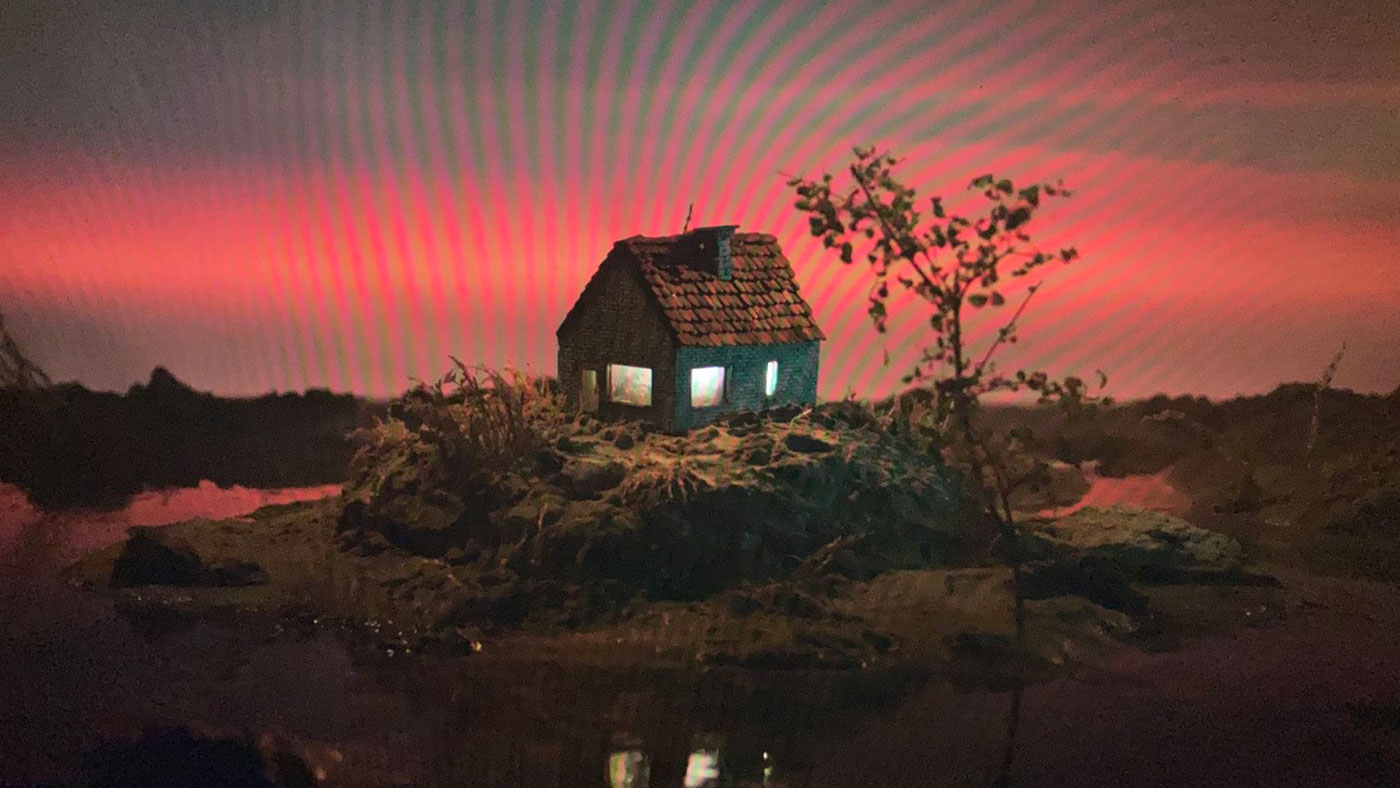 A crow tells the story of five friends who live together. It would be a peaceful life if a sixth did not continually mingle with them. The five don't know the sixth, but they don't really know each other either. And what is acceptable for the five is not for the sixth. How can they explain this to the sixth? Long explanations would lead them to include him in their group. That's when the five push him away, before a seventh presents himself.
This "cinema route", in the form of an unfolding story, will include ten independent works, three interactive tableaux vivants, six character studies and an interactive short film, all divided into six distinct spaces in an exhibition configuration.
Production: in Hinterland, in co-production with La Belle Affaire.
With the support of Vlaams Audiovisueel Fonds, Federation Wallonia-Brussels (digital arts), Transcultures.
Alex Verhaest is a director who studies the possibilities of interactivity and responsiveness within the film arts. The basis of each of her film projects is a highly narrative scenario, existing or newly written, around which she creates a film installation composed of objects, videos and interactive videos. His work operates on the juxtaposition of painting, video games and augmented cinema. Each new Alex Verhaest project is part of a questioning of what it means to "make movies" in a post-Nintendo multiscreen society.

His projects have led him to travel to China, Mexico City, Eindhoven, and Salvador da Bahia. She has participated in a series of group exhibitions in Belgium in the Netherlands and her work has been selected by festivals such as the FILE electronic language festival (São Paulo), the New Technology Art Award (Ghent), TAZ Oostende and Arts Festival Watou and his work is featured in the Akzo Nobel collection. She won the New Face Award at the Japan Media Arts Festival and the prestigious Ars Electronica Golden Nica in 2015. Some of her projects were previously broadcast by Transcultures in the Transnumériques 2018 biennial (Cabinet of digital curiosities at the Musée L / Louvain-la-Neuve) and for the Royal Museum of Mariemont during the exhibition No myth for these regions of the mind in 2019.
Marc Veyrat (Fr) – XR i-REAL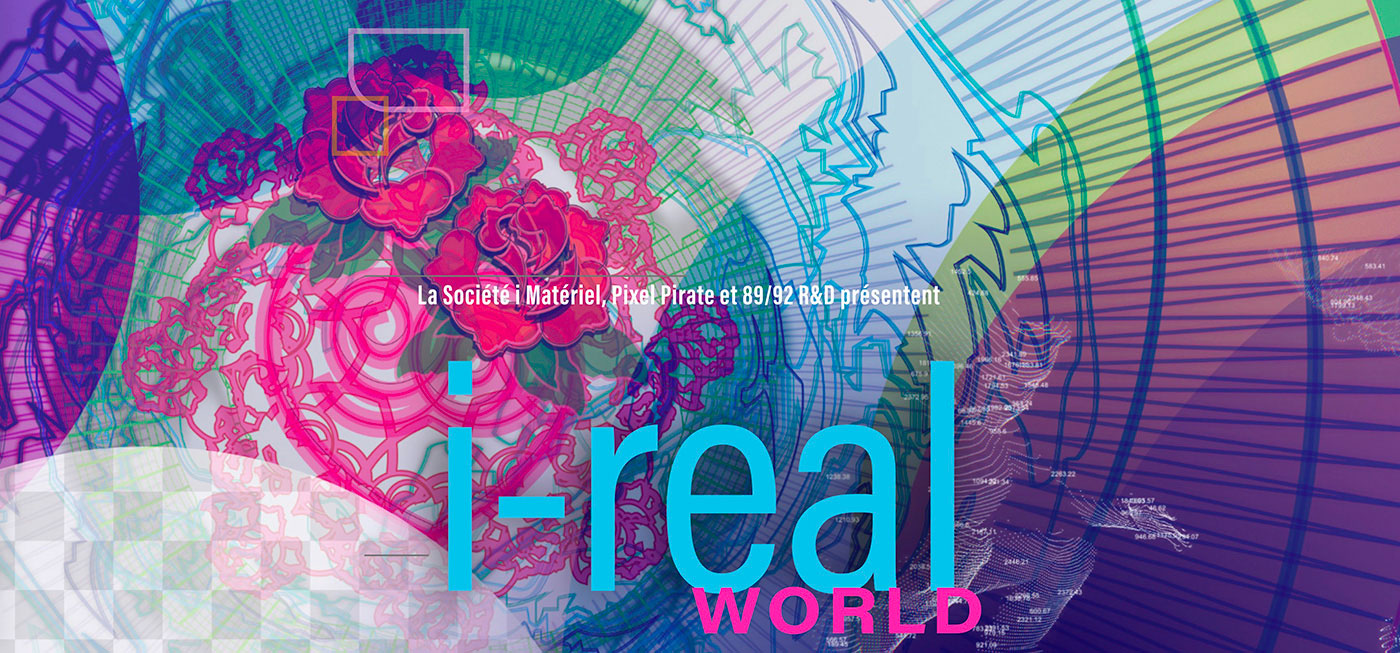 i-REAL is a digital and hypermedia work of art that mixes VR environments triggered by cards on a JE (U) board. This is played using cards and dice. By rolling the dice, the players spin the boards that trigger connections opening up VR worlds with the maps. Clues disseminated on maps, the board, social networks and in VR environments could eventually trigger a blockchain … over which reigns a master of JE (U), an artificial intelligence also under development.
Management: Marc Veyrat – Société i Material
Collaborations: Jonathan Juste, Véronique Gay-Rosier Pro, Roberto Barbanti, Matthieu Quiniou, Carole Brandon, Salar Shahna, Paradise Now.
With the support of 89/92 R&D, Pixelpirate, World XR Forum, XR KITCHEN, Transcultures, European Pepinieres of Création, LLSETI Laboratories / Text Image & Digital Arts (USMB),  CiTu Paragraphe Laboratory (University of Paris 8), UNESCO Chair / ITEN – Fondation Maison Sciences de l'Homme Paris, [-8-] eSPACE , French Institute / Culture VR
The Alice VR device (World 4 of the i-REAL project) is shown at the Mill museum (La Louvière) in the framework of the contemporary art and heritage biennial ARTour 2021.
Marc Veyrat

is interested in the complexity of informational formatting – in digital, visual and contemporary art – of networking and communication strategies, in particular in Mixed Reality (XR) devices and through networks. social or the web.

Artist, Agrégé, HDR Lecturer in Art Sciences, he is Director of the Hypermedia Communication Department at the University of Savoie Mont-Blanc (FR). Marc Veyrat also collaborates with the CiTu Paragraphe Laboratory at Paris 8 University and is an associate researcher at the UNESCO / ITEN Chair (Innovation, Transmission, Digital Edition).
Infos
07.11.2021 | 15 > 18:00
Mill
Place Communale 21,  La Louvière
Free entrance
Production
Transcultures.
With the support of Fédération Wallonie-Bruxelles (digital arts), European Pepinieres of Creation.
In partnership with le Mill, in the framework of ARTour biennale 2021.
ARTour 2021 is an organization of Central in partnership with the Daily-Bul & Co Center, Transcultures, Interdisciplinary Center for Digital and Sound Cultures, the Mill – Ianchelevici Museum, the Plastic Arts Sector of the Province of Hainaut and the Louviérois Reading Network public, Galerie Koma asbl. In collaboration with Centrissime, the Center for Engraving and Printed Image, the Joseph Faucon Cultural Center, the Soignies and Bois-Du-Luc Cultural Center | Museum of Mining and Sustainable Development.
The projects of Stanislav Kurakin and Vincent Pouydesseau were supported within the framework of the European project Crossborder Living Labs (C2L3Play).
C2L3Play is an Interreg France-Wallonia-Vlaanderen cross-border cooperation project co-financed by the European Union initiated in 2017 and supported by 8 partners in France and Belgium (Design Regio Kortrijk, Le Fresnoy, Leidal, UMons -Université de Mons, Numediart, Louvre Lens Vallée, Transcultures, TWIST, Université Polytechnique Hauts-de-France). C2L3Play is the network of living labs for Cultural and Creative Industries in the Hauts-de-France / Wallonia / Flanders cross-border region.