​Following the huge interest in the art NFTs (non fungible tokens) at the beginning of 2021, the field is undergoing a natural evolution and transformation. The internet, social networks and forums have been flooded with NFT artists, collectors and resellers. The huge sums of money and earnings have twisted the minds of the majority and probably a large part of this majority is disappointed not to have found their Eldorado. Success comes to those who persevere.
After a successful NFThon exhibition in the framework of Kaunas, European Capital of Culture 2022 co-curated in the Summer 2022 by multimedia artist/organiser Gleb Divov, this  exhibition presents NFT works by both widely known creators in Lithuania and creators known only in the narrow communities of NFT art collectors, as well as by technological innovators and visionaries, and by creators who just experiment. 
The exhibition features the first Lithuanian NFT created in 2019 by Musical Blockchain – Messier 87 black hole Sonic Process z0238rt (in the Picotech collection, the teletext version is in the permanent collection of some of Museums of Modern Art in Europe), as well as the works of Robertas Narkaus (in the collection of the Lewben Art Foundation), Andrius Zakarauskas, Lukas Gecevicius, Ivona Tau, Greta Brat, Henrikas Rishkaus, and the winners of the NFThon Kaunas 2022, and others.
Artists
» Musical Blockchain
Messier 87 black hole Sonic Process z0238rt
The first Lithuanian NFT (2019)» Robertas Narkus
Revenge Coin Eye
Courtesy of the Lewben Art Foundation» Vilmantas Marcinkevičius
Feel the artificial thought (triangle)

» Rait Prääts
Face Detectorz
The First Cross-Baltic NFT (Lithuania+Estonia)

» Andrius Zakarauskas
Tape The Motion. Disco.

» Ivona Tau
Forest Gods: Medeina's Whisper

» Henrikas Riškus
Ukraine

» Greta Brat
Arrival

» Tomas Bumlauskas
Shit #54» Lukas Gecevičius
Once in Užupis
The World of Aetherways Metaverse» Team Forestverse
Illegal logging
NFThon Kaunas 2022 winning team

» Team Avocado Toast
Earth is the only place
NFThon Kaunas 2022 winning team

» Team KaunARTic
That Pink Elephant
NFThon Kaunas 2022 winning team

» Gleb Divov
Doctor in the Clouds
7bit movements / TeleNFT

» The Blockchainqueer
Infinity don't play trees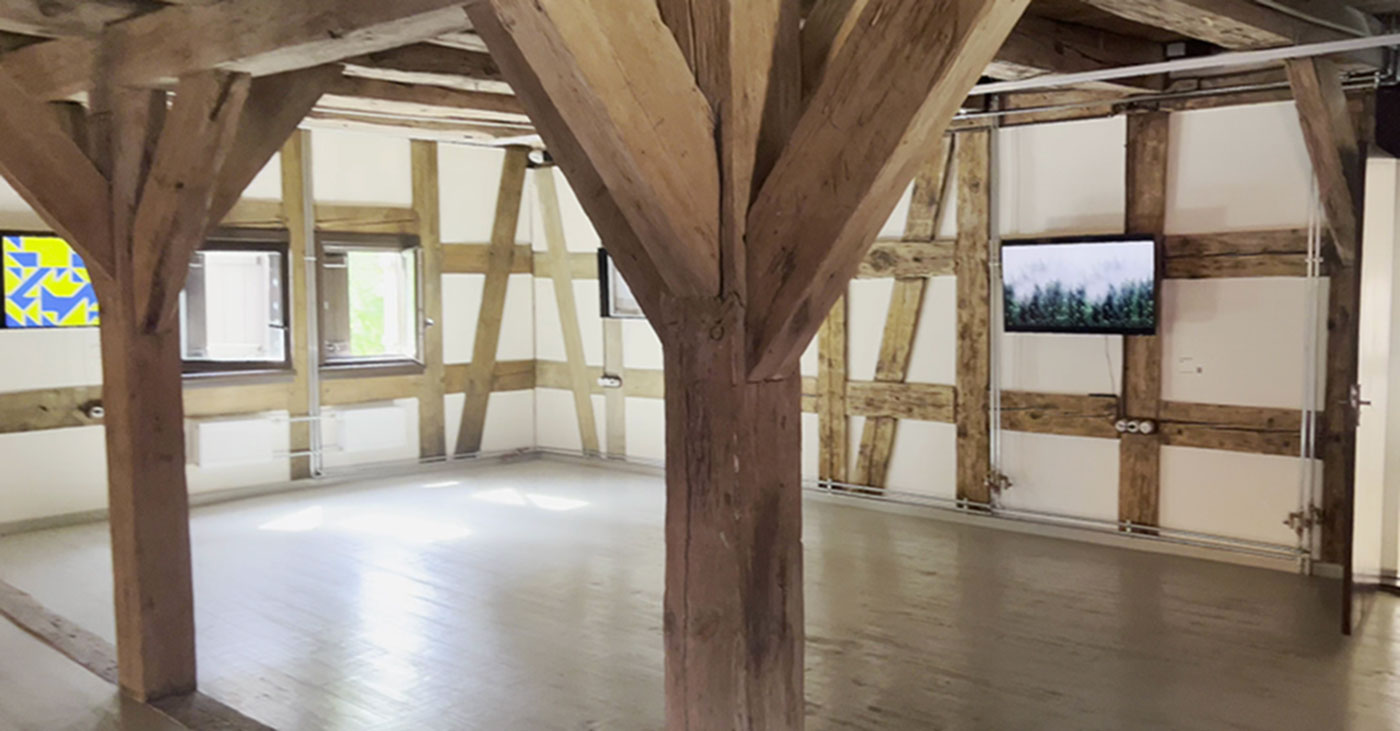 Infos
19.08 > 11.09.2022
Klaipėdos kultūrų komunikacijų centras
Bažnyčių g. 4, Klaipėda 91246, Lituanie
Free
Open: Wednesday-Sunday 11-19 (closed on public holidays)
Production
The exhibition is organised in cooperation with the Ministry of Culture and Innovation of Užupis.
International partners – Transcultures & European Pepinieres of Creation.
Exhibition curators: Liudas Andrikis and Gleb Divov