Pierre Larauza (interdisciplinary artist, co-founder of the collective transitscape) presents at the Center Tour à Plomb (Brussels) a three-dimensional work which he describes as a "documentary sculpture" taking the form of life-size historical reconstructions reproducing historical movements and mass-mediated news items, which particularly marked him: from a cult sporting gesture to a racist police blunder. Four movements, symbols of invincibility, inventiveness, iniquity or still forbidden, which give rise here to four visual installations. Each documentary sculpture faithfully decomposes these iconic movements and thus freezes in space-time an emblematic second of a fragment of reality: a portrait in sculpture presented as an iconoclastic alternative to the distorted, flat and disembodied mass media coverage of reality.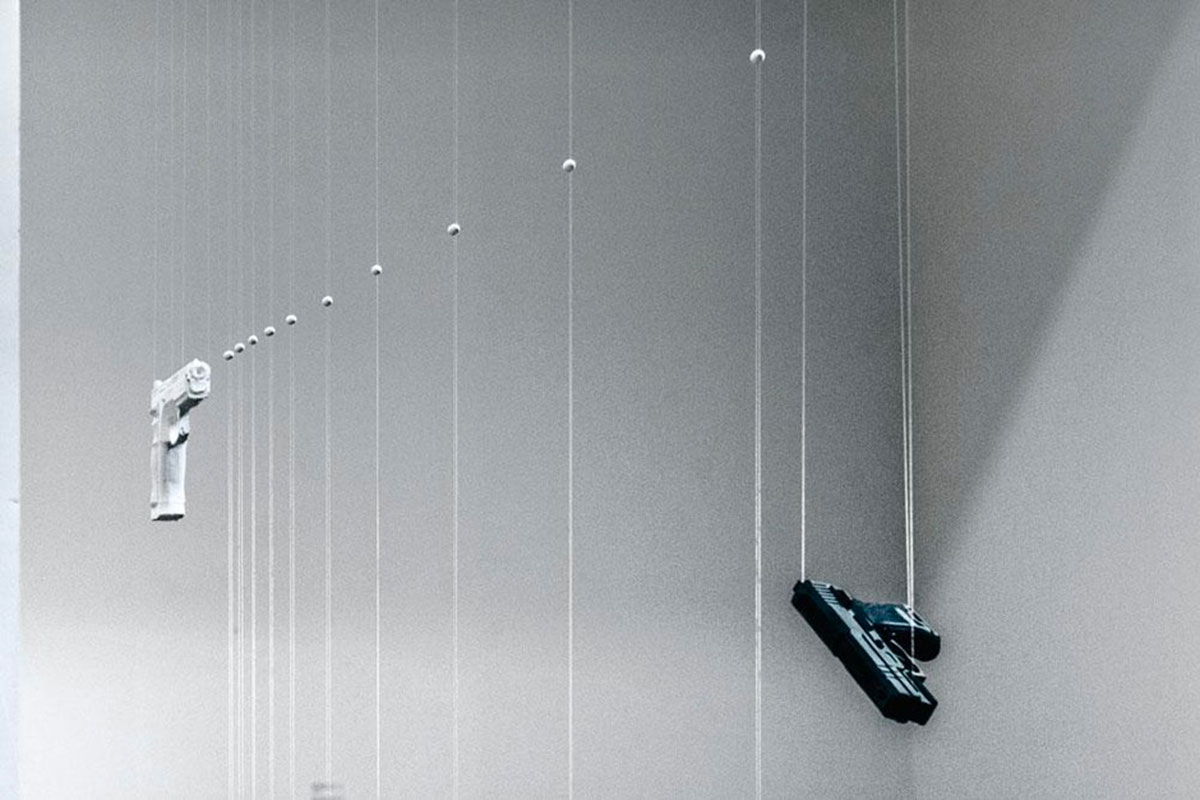 "These works are developed from investigative work, which includes meeting key people including the protagonists (the long jumper Mike Powell to the French skater Surya Bonaly via Samaria Rice, the mother of the child killed by a police officer in Cleveland in 2014), coupled with the analysis of archival documents of a heterogeneous nature (sound archives, video surveillance images, television images , amateur videos, police report, etc.). Of these testimonies and data collected, only the minimum necessary to understand the trajectory of physical movement as such appears in the documentary sculptures presented to the public. (…) The information presenting the context in which these movements were born are not inscribed in the sculpture as such; they belong to the paratext of the work, to its lateral knowledge: in the cartel of works and even more in the dedicated work accompanying them, such as the documentary counter-field of documentary sculpture. The evolution of these sculptures through the testimonies and investigations carried out transform the works into a process and, conversely, this process into work. Whether it is a record movement, a "choreographic" invention, a prohibited movement or a racist movement (or considered as such), these reproduced movements fill in a missing image, the one I missed, the one that allows you to understand an image with its own body. »

Pierre Larauza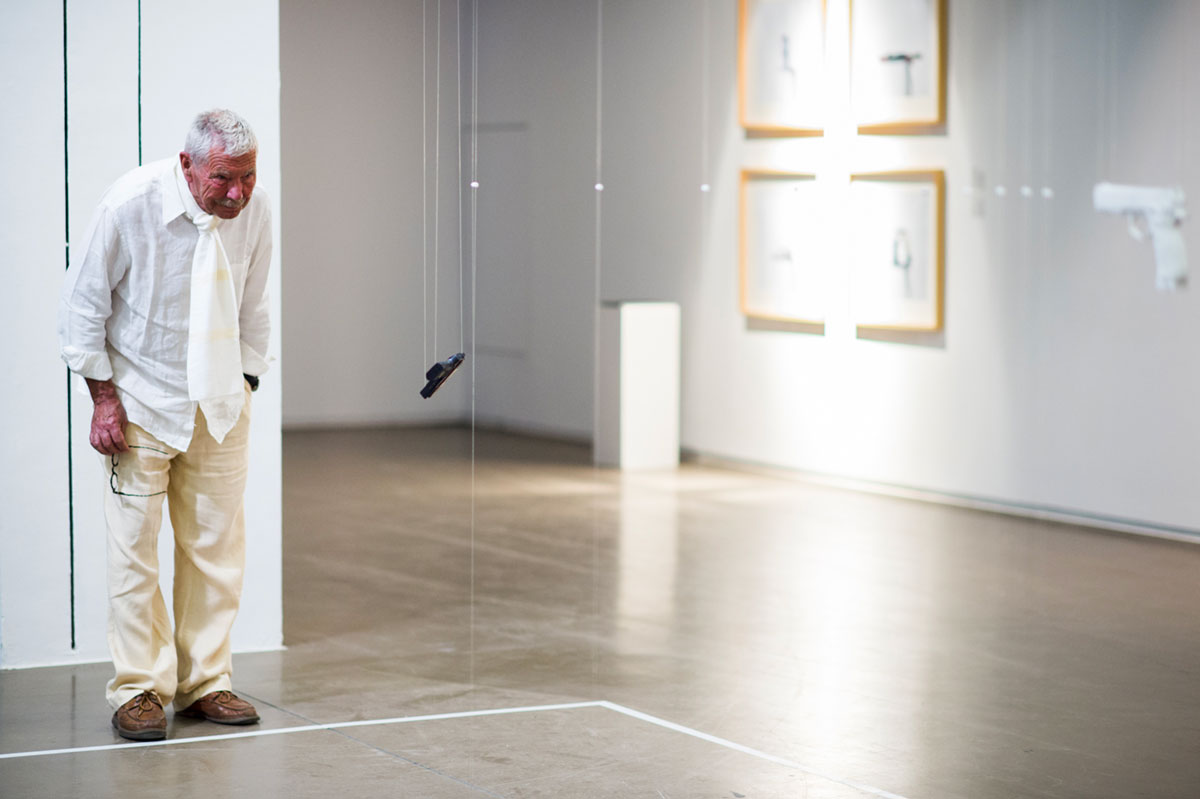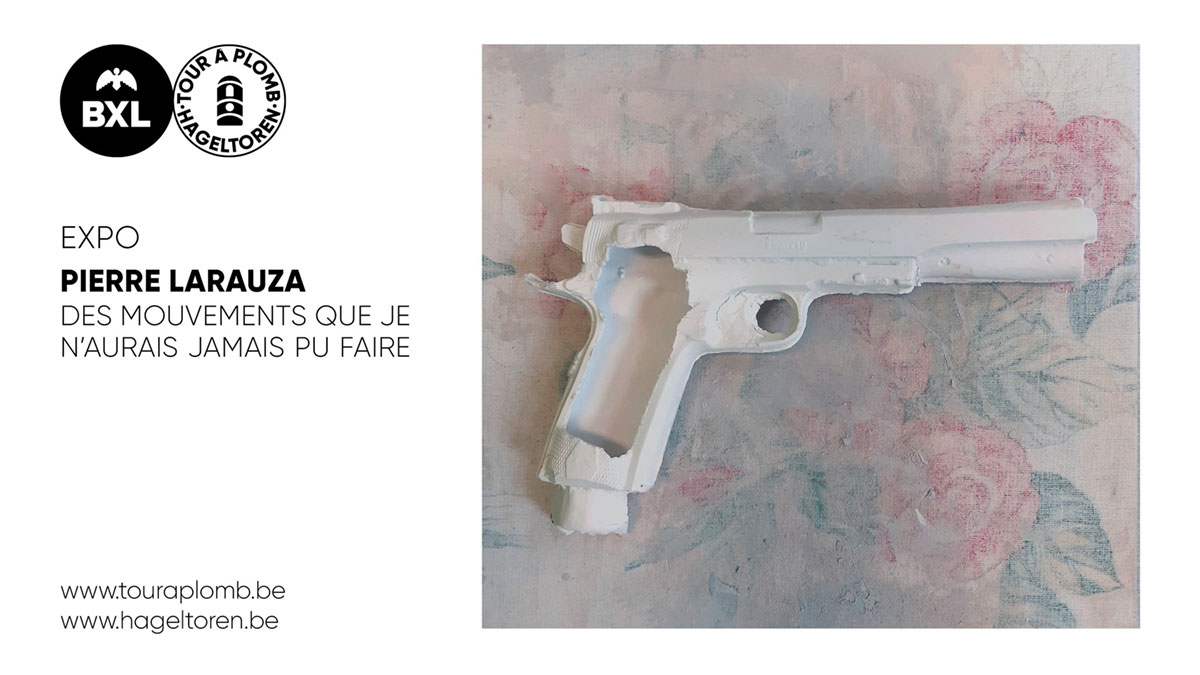 Infos
17.12.2020 > 16.01.2021
Centre Tour à Plomb – Rue de l'Abattoir, 24 – Brussels
In the framework of the artist's completion of his Doctorate in Art and Art Sciences conducted jointly at the Free University of Brussels (ULB) and the Royal Academy of Fine Arts in Brussels.
Production
With the support of Centre de recherche CiAsp, de Transcultures, Pépinières européennes de Création et de t.r.a.n.s.i.t.s.c.a.p.e