Les Pépinières Européennes de création soutienne l'appel à candidature pour la 18ème édition de l'Arte Laguna Prize qui se tiendra du March 02 to April 01, 2024.
Prices
€16,000 in prize money (including €10,000 for the first prize) + various opportunities for exhibitions and residencies.
Deadline for submission: October 26, 2023
Contexte
The Cultural Association MoCA, organizes the 18th Edition of Arte Laguna Prize, International Award aimed at promoting and enhancing Contemporary Art.
The Prize is organized annually with the patronage of the the Ministry of Culture, the Ministry of Ecological Transition, the Veneto Region, the Municipality of Venice, Ca' Foscari University of Venice, RUFA Rome University of Fine Arts; it obtained a medal from the President of the Italian Republic and recognition by important members of the Advisory Council.
The contest features collaborations with international art galleries, companies, art residencies, festivals, critical texts, inclusion into the web portal Arte Laguna World and the participation in the collective exhibition which includes 120 finalists at the Arsenale Nord of Venice, Italy.
Participation
The Prize is open to everyone, with no restrictions of age, gender, nationality or any other qualifications. Each artist can participate by submitting a portfolio of works. Artworks may have been previously exhibited. The theme is free.
Médiums
Painting
Sculpture and Installation
Photographic Art
Video Art and Short films
Performance and Acting (Stage and Film)
Virtual and Digital Art
Digital Graphics and Cartoon
Environmental / Land Art
Urban Art and Street Art
Art Design
Modalités financières
10.000 € first prize for Overall Winner
3000 € + production for a work that uses enamel flux on copper
3000 € + production for a project dedicated to living
31 days of exhibition in Arsenale Nord in Venezia for 120 artists
E-commerce on artelaguna.worldà 17h
Also
1 event + 2 nights of partecipation at KINDL festival, Berlin, Germany
Participation in one of the initiatives of BJCEM in 2024/2025
1 exhibition at Luisa Catucci Gallery in Berlin for 1 artist
1 exhibition at Cris Contini Gallery in London for 1 artist
up to 6 months of residence in Treviso, Italy
2 or 3 months of residence in different locations in Taiwan
4 weeks of residence in Bilpin, Australia
31 days of residence in Chengdu (Sichuan), China
21 days of residence in Riga, Latvia
15 days of residence in Nungua, Accra, Ghana
15 days of residence between Venezia and Treviso, Italy
The network

Each year, Arte Laguna Prize collaborates with high-level international partners in order to provide artists with opportunities around the world. Each partner will choose an artist for the following special prizes:
Artist residencies
Art Galeries
Companies for Art
Festivals and Exhibitions
Award for Art and Sustainability
Award for Emerging Artists
The Jury

The submitted works will be evaluated by the international jury who will select the finalist artists and designers that will exhibit at the Arsenale of Venice.
Laura Barreca
Italy – Art Historic and Professor at the Fine Arts Academy in catania, Visiting Professor at USEK in Beirut
Giulia Colletti
Italy – Public Programs and Digital Sphere's curator at Castello di Rivoli Museo d'Arte Contemporanea, Turin
Krist Gruijthuijsen
Germany – Director of KW Institute of Berlin
Gonzalo Herrero Delicado
UK – Indipendent Curator
David Max Horowitz
USA – Assistant Curator of Solomon R. Guggenheim of New York
Lu Peng
China – Academic Committee Director of Chengdu Biennale
Anushka Rajendran
India – curator of Prameya Art Foundation
Prix Arte Laguna | MoCA Cultural Association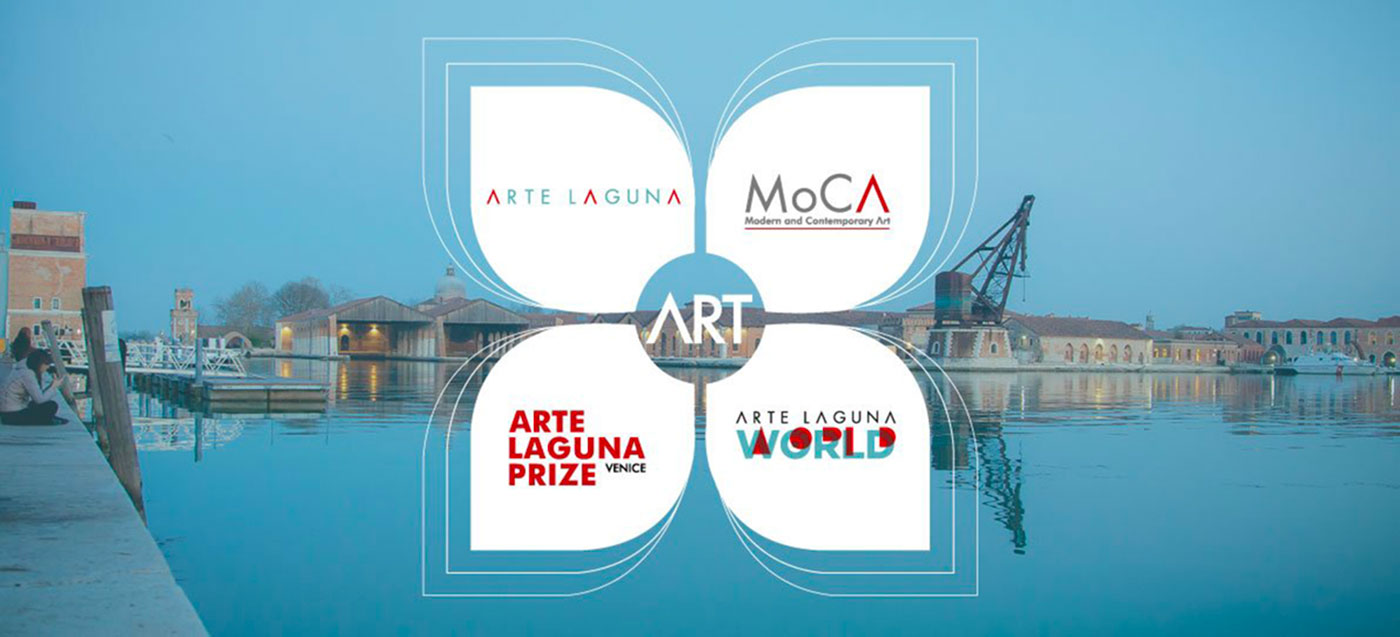 The brainchild of Cultural Association MoCA, Arte Laguna Prize is an international art competition dedicated to the visual arts, in particular painting, sculpture, photography, video art and performance, virtual and digital art. It was created to give the opportunity to art talents, more or less young, to emerge, to be noticed by the general public and by the jury composed of important names in the contemporary art scene, as well as to allow a democratic comparison between international artists.
The goal is to create an increasingly authoritative and influential system in the world of contemporary art by involving new players from year to year. Since 2006, a virtuous circuit has been created that sees many diversified realities as actors: Foundations, Museums, Galleries, Residences and spaces for art, Made in Italy companies and international brands, with which special projects were designed, then transformed in concrete opportunities for growth and momentum for the professional career of artists.
Infos
Partners