In early 2019, the "Les Ateliers de l'Universel", in partnership with the European Nurseries of Creation, launched an international call for projects aimed at contemporary visual artists around the concept of "the Universal".
"Les Ateliers de l'Universel" is an initiative launched by partners and actors working in relation to the "ExpoFrance" association, following the end of France's candidacy project for the "2025 World Exhibition", by the government in 2018. The aim is to open debates on the 'values of universality' and make proposals about the mobilization of the major universal and contemporary issues to reinvent a model of World Expo, that can be adapted to the values and challenges of the contemporary world.
"Financial crises, migratory tensions, the disruption of the environment, the race for technology or radicalization of ideologies must now encourage us, more than ever, to re-examine the values and issues that we share. It is imperative for the world, if we do not want it to retract or lose its sense of diversity which underlies its richness."
Jean-Christophe FROMANTIN
President of Ateliers de l'Universel
The association are revolving around four components:
An online exchange platform "lesateliersdeluniversel.org" whereby many personalities and anonymous people may speak on the notion of the universal;
A series of events, meetings and round table discussions organized in several countries, to discuss values and universal issues and to create propositions for action;
A major international event called "Universal" to be held in Paris in 2019, at the Musée de l'Homme, which will bring together personalities and universes from four corners of the Earth, for the 'imperativeness' of universality, and forms of possible mobilization;
Finally, a collection of writings made from and about the series of debates, and a 'call for the universal'… giving a solution to this project, widely distributed at the end of 2019.
The preselected artists for this call for projects which received more than 450 applications are : Ruef Pascal (FR), Kavachi (TR/DE), Marjolaine Degremont (FR), Edina Seleskovic (US/BA), Budhaditya Chattopadhyay (IN).
Photography, video, screen printing and digital print are all techniques that this French artist, who lives and works in Lille, experiment and practice. He initially discovered the photography, then analogical, thanks to his father. Several trips in Asia and South America allowed him to develop his vision and his technique in a self-taught way.
His research in photography is directed towards contrast, and abstract forms present in nature, in an approach to reveal a writing of light where analogy and intuition operate as a revelator. An admirer of Weston Edward, he is also adept at the decisive moment dear to Cartier Bresson, where life is concentrated and freezes through the eyecup of the viewfinder. He also explores city landscapes where the stencils of an urban art comprise in a poetic way. Privileging black and white, he now develops diptychs (Dioptique series) where two juxtaposed images resonate, revealing formal or systemic analogies by linking two snapshots of life.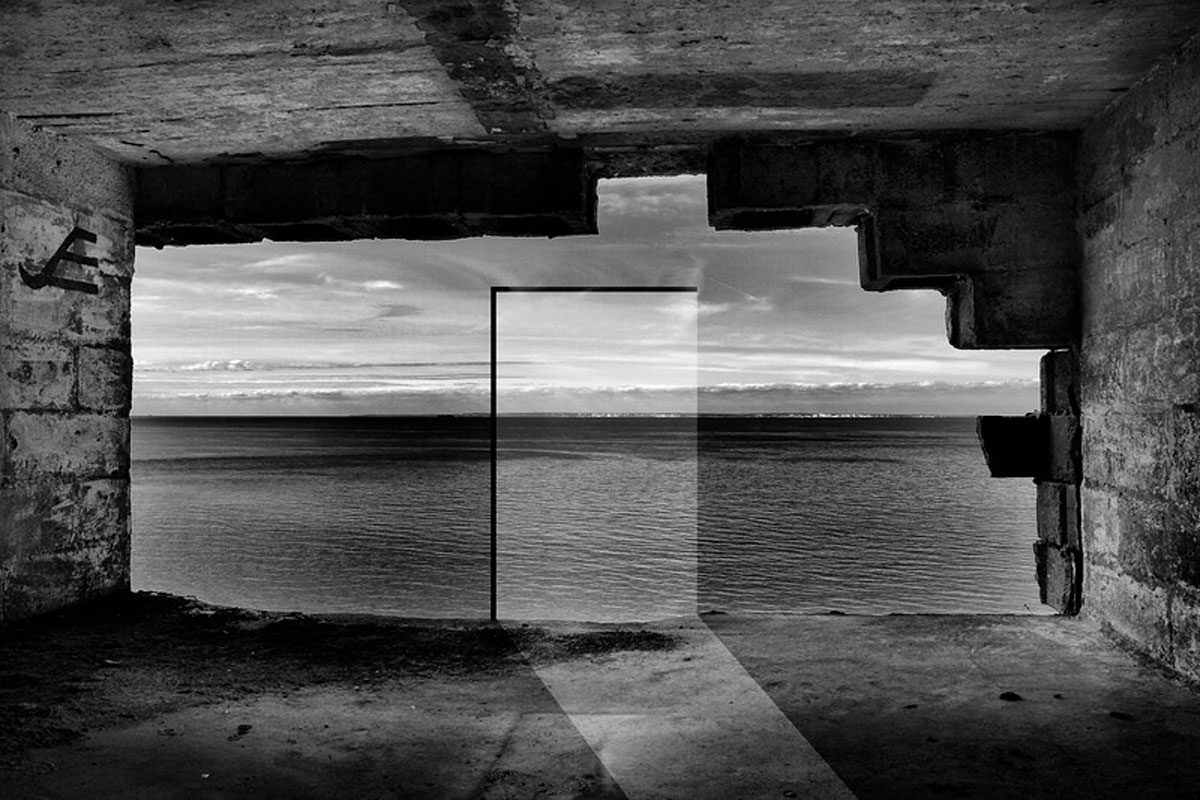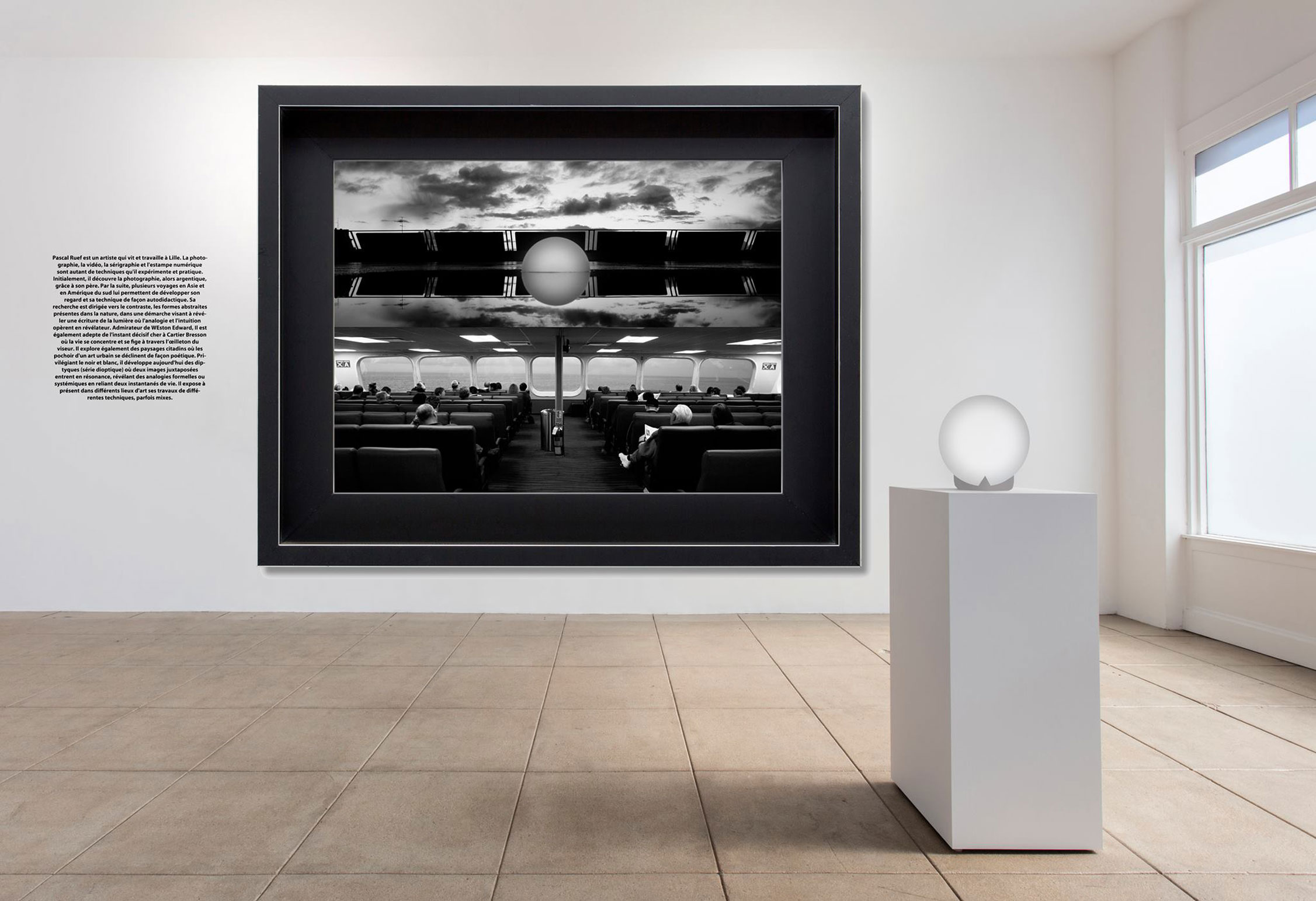 Moreover, his work includes silkscreens and digital prints in the form of digital collages, where the accumulation of elements forms planes of proliferating machines. Questioning man-machine relations and the digital image itself, he is inspired by the philosophy of Deleuze, Baudrillard, Merleau Ponty … but also by Paul Klee's thought, to compose paintings where the notions circuit, scheme and diagram are preponderant.
His research in video is close to his work in photographs and digital prints : he seeks to put into motion the forms explored in these two disciplines.
Marjolaine Dégremont (FR)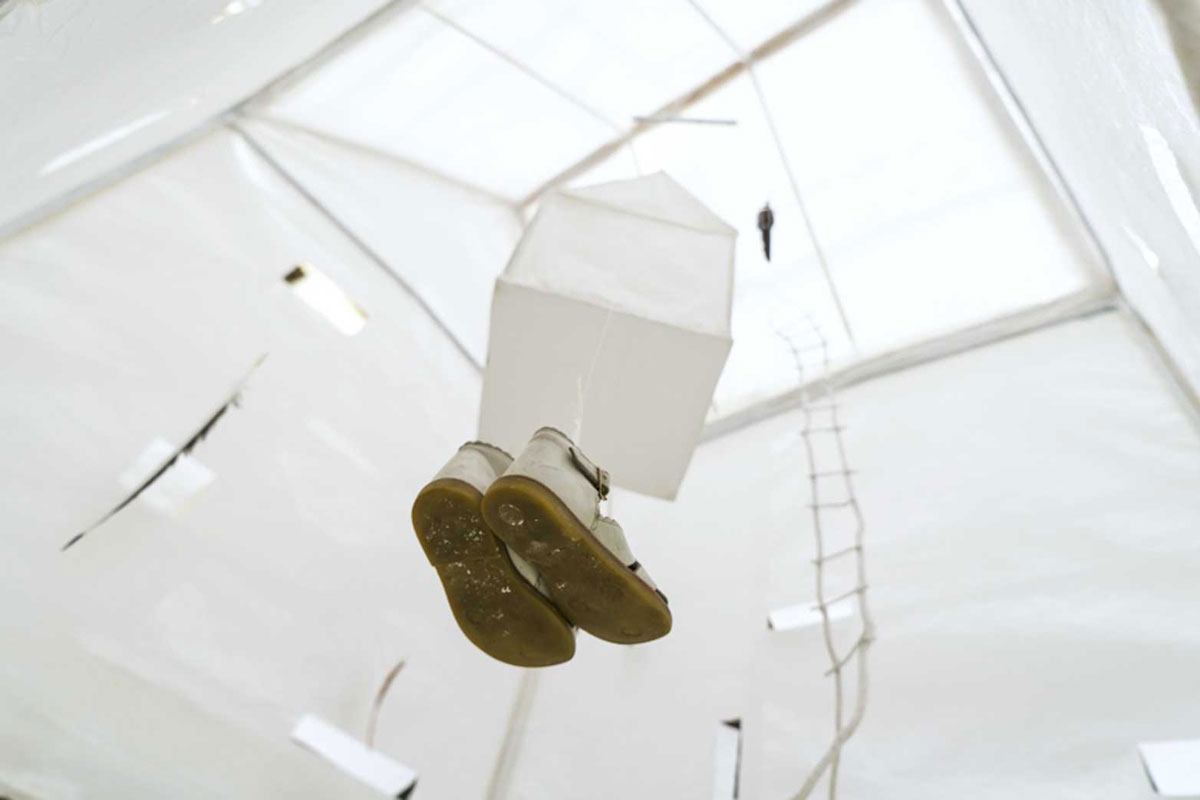 Marjolaine Dégremont was born in Buenos Aires in 1957 and currently lives between Paris and the Marne region. Artist and activist, she is self-taught. His work deals with the relationship between Self, space, and the Other. It takes very diverse and labyrinthine forms with a constant autobiographical thread, processes which by themselves defend a great dimension of freedom. Many of her projects have imagined intersections between sculpture, in situ intervention, sound installation, literature and political ideals. Her diverse production nevertheless forms a coherent whole, between abstraction and figuration, a constant coming and going between the Self and the Other, inside and outside, the architectural form and randomness.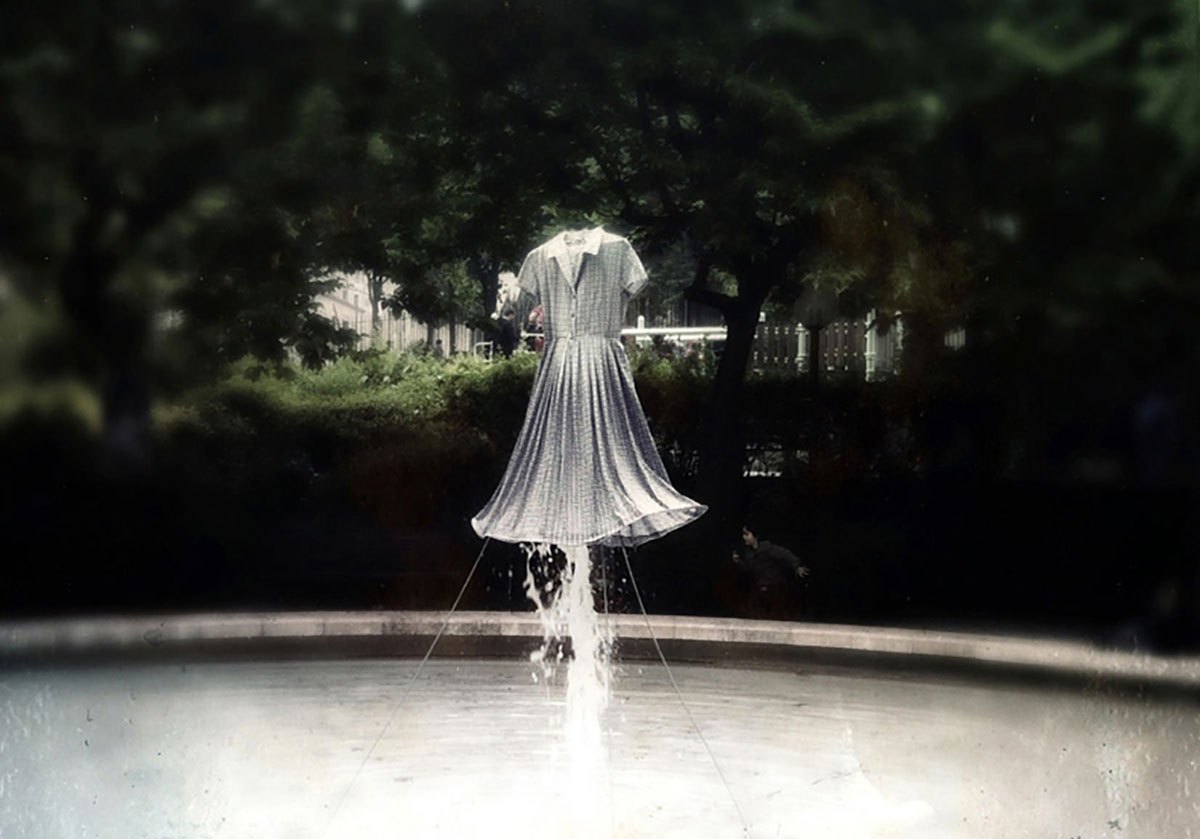 "When one glimpses at the Échelles (meaning both "scales" and "ladders") of Marjolaine Dégremont, sorted in a corner of a workshop like a strange forest waiting, one hopes they will unfold in space. One wishes to see, with their chalk whiteness and their frail appearance, the two universes which they intend to unite. Unless they remain tight, dense like bundles of wood, impenetrable. A size almost human – but precisely not quite – for whom are they intended? They invite us physically but, in their graciousness, they refuse we put foot there. Fruits of the imaginary, they are not yet completely incarnated into reality.
The works of Marjolaine Dégremont thus unfold in very close worlds, yet as inaccessible as stage sets. There are these children's white dresses, suspended like ghosts, light and sad, immaculate and bitten by giant insects as by time. No one will wear them but their presence is sensitive and disturbing. They stand out as the memory of the lost beings. In general, the color white dominates. This is one of the specificities of the work of Marjolaine Dégremont, this whiteness that surreptitiously takes away from things a little of their reality, which makes them look like models of objects that are forever unfeasible or that carry them into the opacity of the remembrance. It also allows us to feel more crudely the emotions that pass through them, like those figurines of Petit Monde (Small World), just out of the hands of the artist and already driven by the feelings that agitate us continuously.
So we walk from one world to another, from figurines of the Small World to austere and surprising Cells, from quirky Refuges to Mysterious Tables. The imaginary must always be readapted and so must the body, because each artwork requires from the spectator a different physical and sensible engagement, so when the work suddenly takes on a theatrical dimension, acquires itself of sound, adopts a more political message . We must be able to plagiarize Maurice Blanchot, who said that the reader 'makes' the work: the same goes for the spectator, before the works of art of Marjolaine Dégremont, and that is because they demand it."
Budhaditya Chattopadhyay (IN)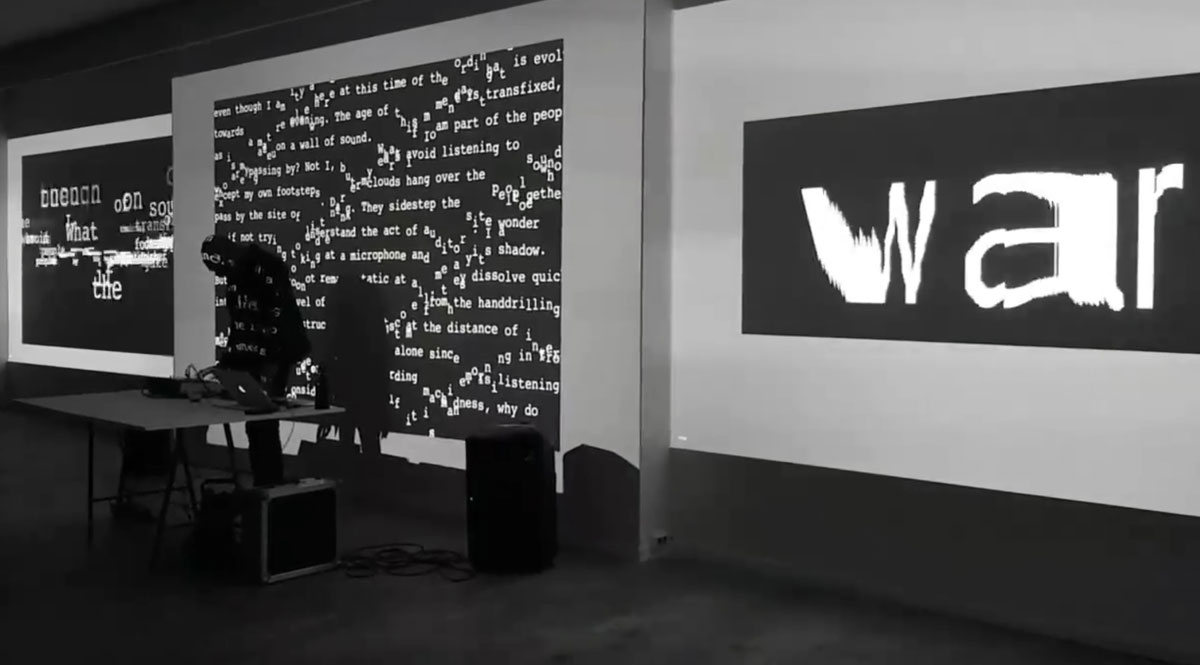 Budhaditya Chattopadhyay is an Indian-born sound and media artist, composer, researcher, and writer; he holds a PhD in artistic research and sound studies from the Academy of Creative and Performing Arts (ACPA), Leiden University, The Netherlands. Currently, Chattopadhyay is a Mellon Postdoctoral Fellow at the Center for Arts and Humanities, American University of Beirut. Prior to the PhD, he has graduated from India's national film school, specializing in sound recording, and completed a Master of Arts degree in new media and sound art from Aarhus University, Denmark.
Focusing on sound as a primary medium, Chattopadhyay produces works for large-scale installation and live performance broadly dealing with the contemporary social and political issues such as the climate crisis, human intervention in the environment and ecology, urbanity, migration, decoloniality, and race. Conceptually, Chattopadhyay's work inquires into the materiality, objecthood, site, and technological mediation of sound, and addresses the aspects of subjectivity, contemplation, mindfulness, and transcendence inherent in listening.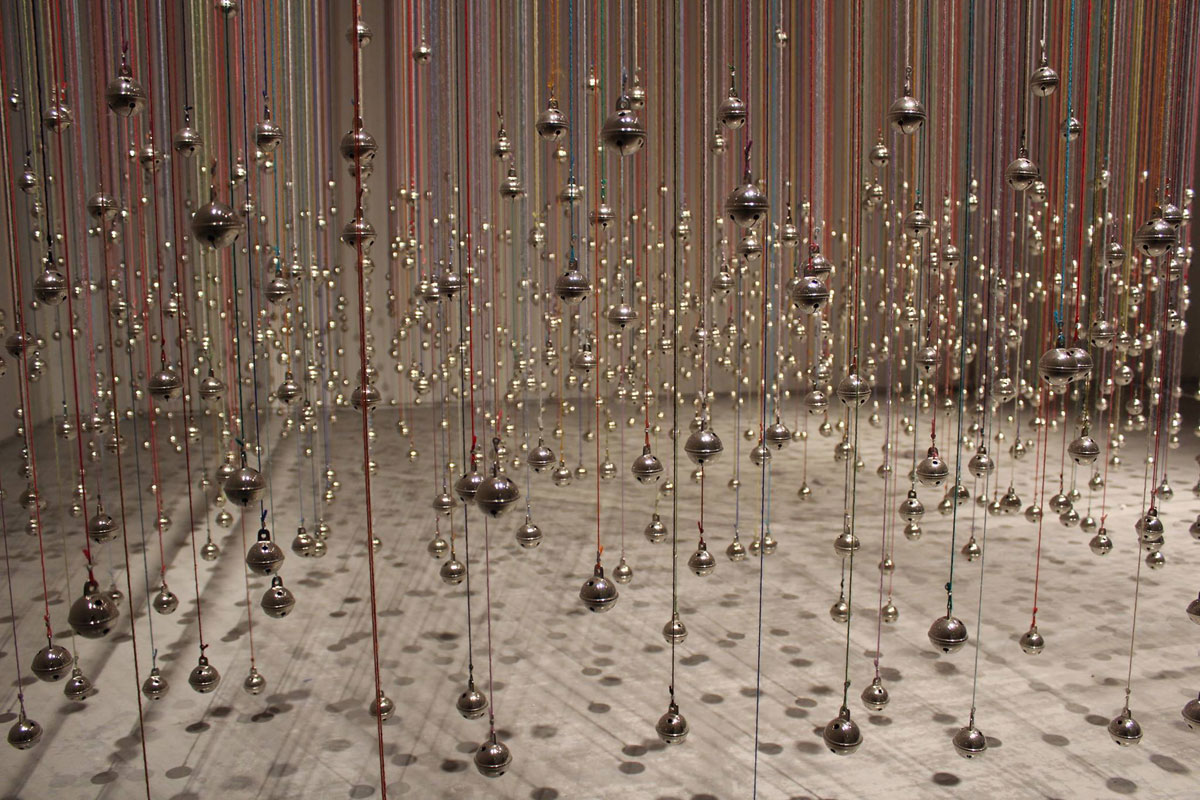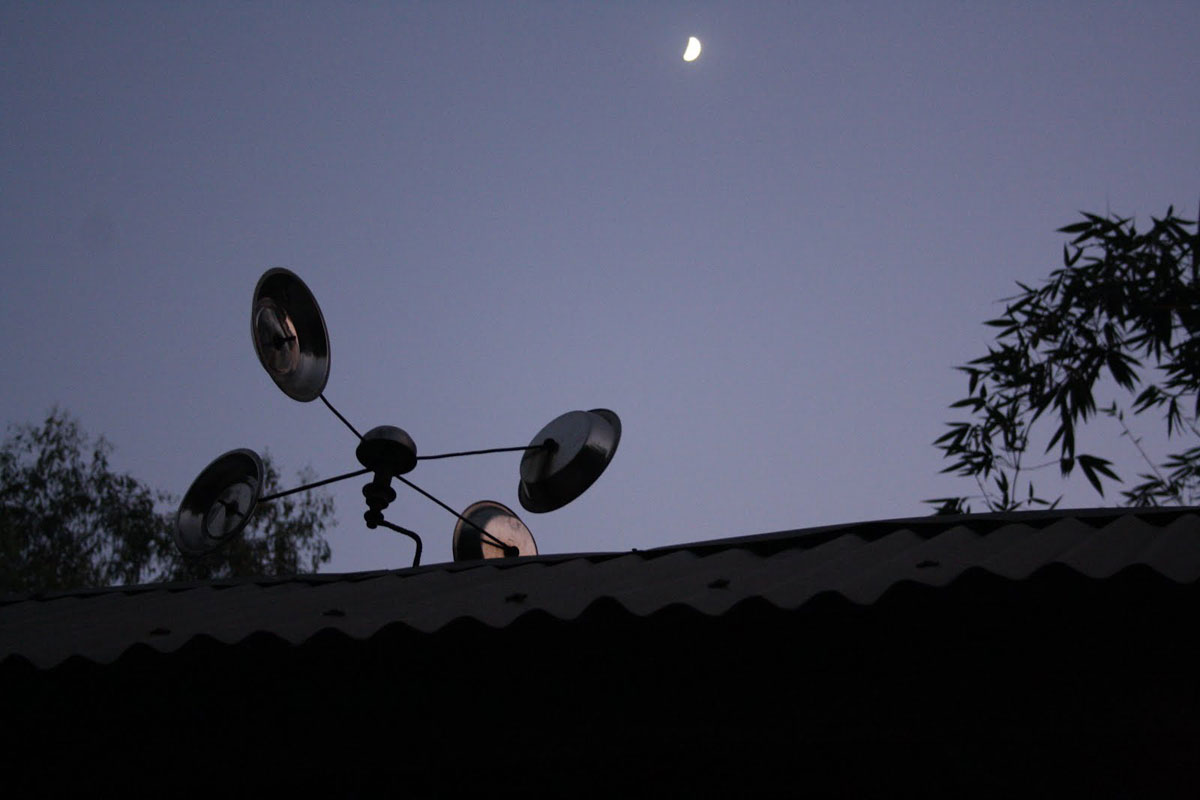 His works are published by Gruenrekorder (Germany) and Touch (UK). Chattopadhyay is a Charles Wallace scholar, Prince Claus grantee, and Falling Walls fellow; he has received several residencies, fellowships and international awards. Appearing in numerous exhibitions, concerts, conferences and festivals, Chattopadhyay's works have been exhibited, performed or presented among others in Transmediale, Berlin; ZKM Karlsruhe; TodaysArt Festival, Den Haag; Donau Festival, Krems; Museo de Arte Moderno de Medellín; Kunstuniversität Graz; Sonorities Festival, Belfast; RE-NEW Digital Arts Festival, Copenhagen; RRS Museo Reina Sofía, Madrid; Q-O2, Brussels; Sluice Screens, London; Akusmata, Helsinki; Nikolaj Kunsthal and Overgaden Institute of Contemporary Art, Copenhagen; CTM, Berlin; Errant Bodies, Berlin; Hochschule Darmstadt; SoundFjord, London; Deutschlandradio, Berlin; Institut für Neue Medien, Frankfurt; Quartair Contemporary Art Initiatives, Den Haag. Chattopadhyay's scholarly writings regularly appear in leading international peer- reviewed journals, with two books in the field of sound studies forthcoming in 2020.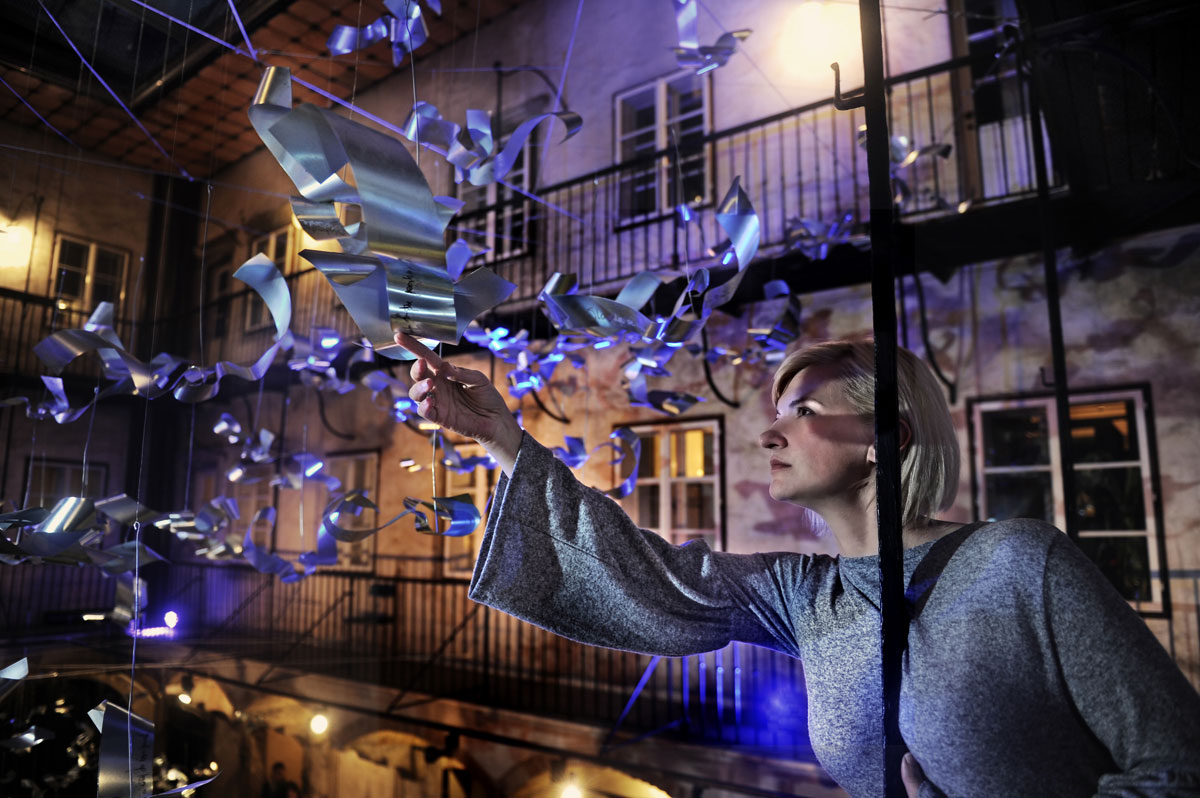 Edina Seleskovic is an artist with many years of international exhibiting experience. She is recognized within the United States art scene and in Bosnia and Herzegovina. Seeking answers to the questions about the role of culture in our society, Edina is changing general perception of art and artist, and her project Think Freedom on its world journey connects young people and creativity, cultural institutions and cities, art and new technologies.
Her collaborative efforts with artists working in varied art disciplines led to the founding of the New York art group The Stoodio and the fashion collaborative Anie Rexe. She is also one of the artists founders of the Williamsburg Art community in New York. Her projects did not stop there. She is also known for the public performance Take One in collaboration with New York photographer Emily Raw, video performance Maid in Chinatown in collaboration with Los Angeles artist Aaron Sheppard, which was presented at the first Chinese Biennial of Art in Beijing in 2008, and many others.
Edina's life story and successful artistic career speak of many directions her path has taken. Edina is also a recognizable name in the New York fashion scene with the fashion house Anie Rexe whose creations were featured on the pages of NRG, Cosmopolitan and Smock magazine.
Edina is traveling often, working on both continents whenever possible, and gladly developing projects related to Bosnia and Herzegovina. In 2007, Special Edition BH Postage Stamp was painted by Edina Seleskovic and in 2013, Edina designed the BH national basketball team jersey and their visual communication. She is the founder of first Artist in Residence program in Bosnia and Herzegovina at the studio of Ismet Mujezinović. In collaboration with artist Maria Lanas and astronaut Nicole Stott, Edina with the project Postcards to Space organized for the kids from hematology and oncology department at the Children's Hospital in Tuzla to send their artwork and messages to the International Space Station. Her Think Freedom project, launched from the city of Sarajevo, has for three years now been on its European tour, and next year it will travel to South America, Asia, Australia – to have its final setting in New York in 2022.
Edina Seleskovic is the winner of a number of awards such as Can Serrat Fellowship in Barcelona, Gosce Gallery Fellowship in Austria, Sculpture Space Fellowship in New York, and Sam & Adele Golden Foundation for the Arts Fellowship in New York, and became the only artist to receive these two prestigious awards for both painting and sculpture. She is also a motivator and frequent speaker at conferences with a theme of culture in society, such as Weekend Media Festival, OPEN FEST, STEPS conferences and CEO conferences. Edina is one of the founders and the director of project SuperWoman and the Festival of Contemporary Woman, that brings together influential women from all over the world who wish to share their inspirational stories of success.
Kavachi (1989-Sarayköy) graduated from Department of Fine Arts Education at Muğla University/Turkey in 2010. He received his MFA degree from Painting Department in Faculty of Fine Arts at Hacettepe University in Ankara in 2014 and during his study, he held a scholarship for a semester in Faculty of Art and Design at Jan Evangelista Purkyne University in Usti Nad Labem in the Czech Republic in 2012. He finished his second MFA Degree in Public Art and New Artistic Strategies at Bauhaus Universität Weimar, in 2018. He lives and works in space.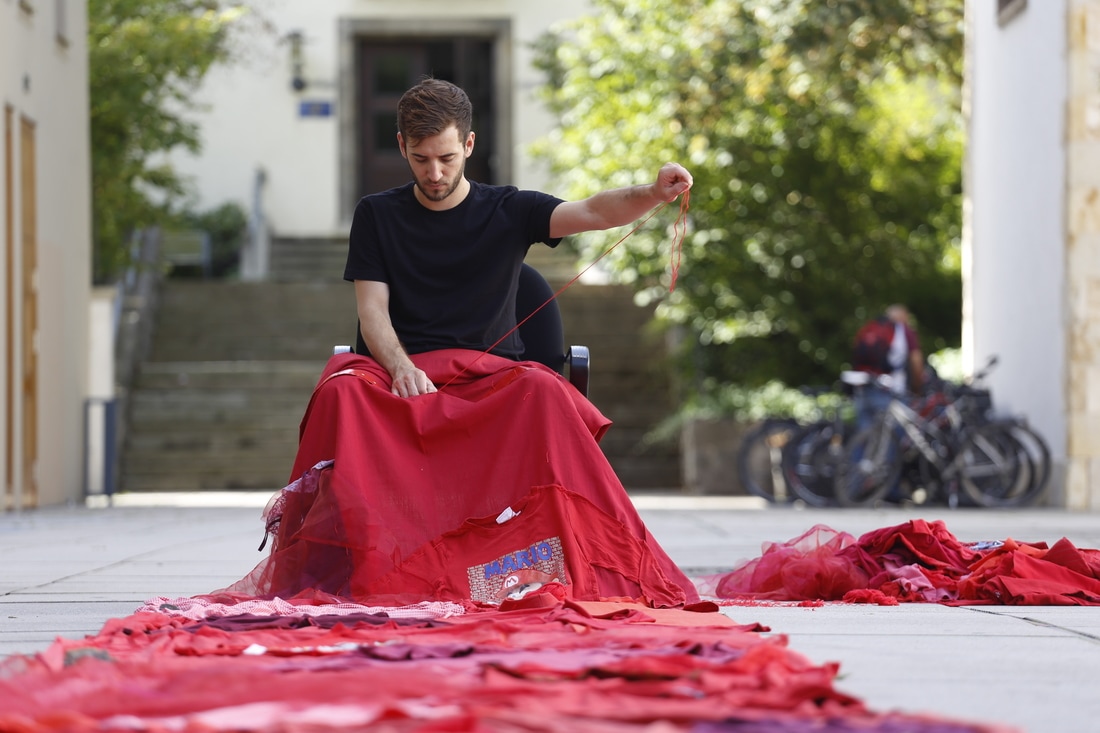 His practice ranges from temporary installation to performance, video, drawing, painting and object. His artworks generally take a critical view of social, political and cultural issues. Doing art for him is like a reflection of the different experiences and memories that he has collected. Touching topics are the value of art, immigration, hospitality, solidarity, coexistence, dignity, childhood traumas, LGBTQ. Nowadays, he works on his projects more in a performative way. Collecting different materials from people is one of his strategies in order to communicate and involve people into an art project.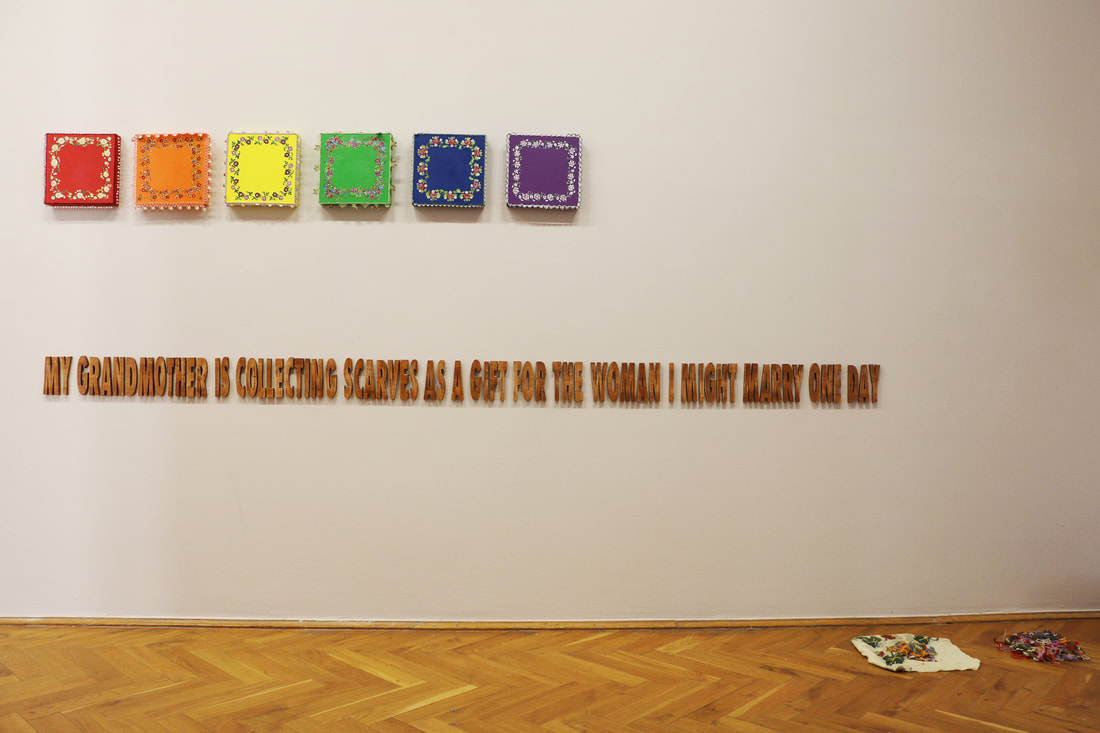 His first solo exhibition is "Mommy when will I get married" Third Space, Helsinki, FIN 2017. Selected group exhibitions he participated in include: "Charlottenborg Spring Exhibition" at Kunsthal Charlottenborg Copenhagen DK 2019; "Thessaloniki Queer Art Festival" Marathon Open Air Screening, at LABattoir, Thessaloniki, GR 2019; "Walter Koschatzky Art-Award" at the HOFSTALLUNGEN of the MUMOK, in the Museumquartier, Vienna, AT 2019 ; "Imaginary Bauhaus Museum" at Schiller Museum, Weimar, DE, 2019; "Immer Ärger mit den Großeltern" Kunsthaus Dresden, DE; 2018 "Desintegriert Euch!" 3. Berliner Herbstsalon, Kronprinzenpalais, Berlin, DE 2017; "You left behind" Kasa Gallery İstanbul, TR 2017…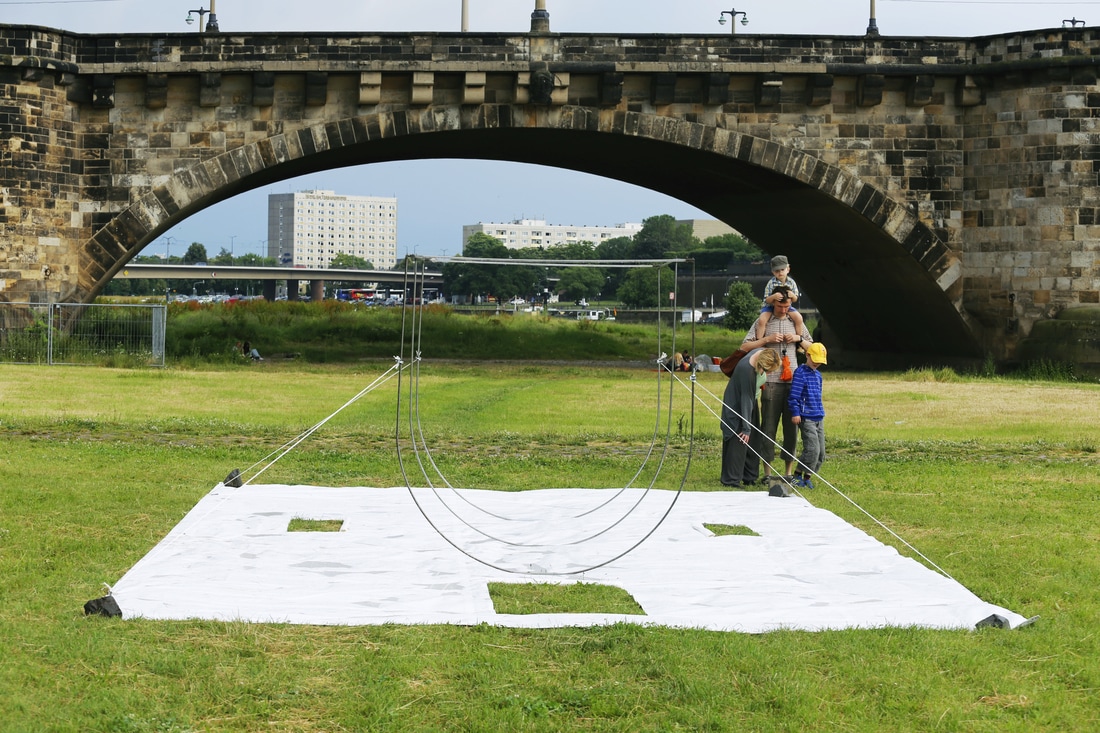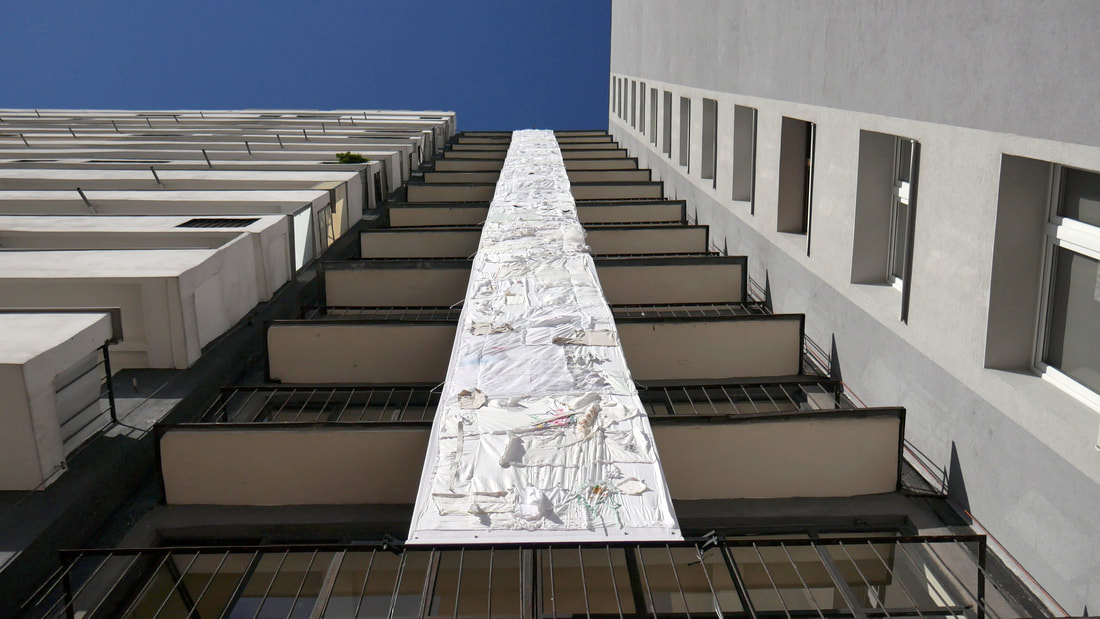 Info
Production
Les Ateliers de l'Universel in partnership with the Pépinières Européennes de Création network.