On August 30, 1991, in Tokyo, Mike Powell achieves with 8.95m the longest long jump in history, still unchallenged to date.
With the sculpture/installation August 30, 1991, Tokyo, the visual artist and choreographer Pierre Larauza offers a life-size reconstruction of this prodigious movement while inviting the public to measure themselves by jumping in a real sandbox…
A fun project at the crossroads of art, sport and documentary.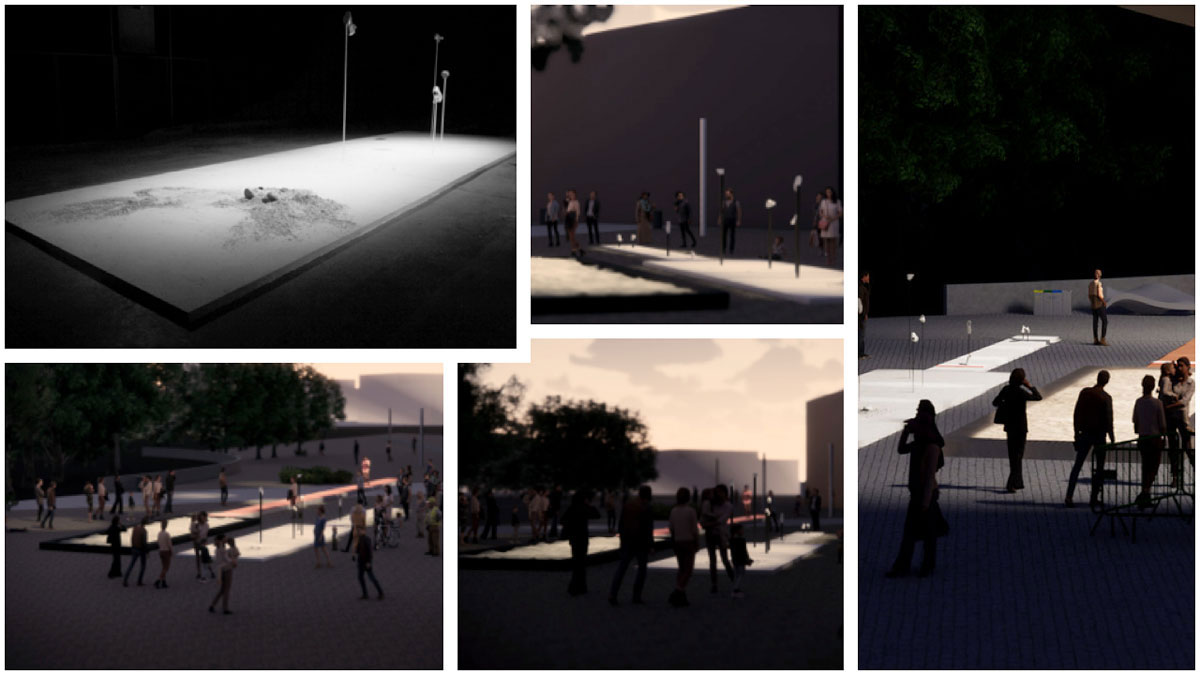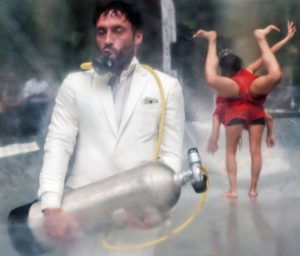 Pierre Larauza
Visual artist, choreographer, filmmaker and researcher working on individual and collective projects in the areas of dance, sculpture/installation and film.
Pierre Larauza is the artistic director and co-founder of the Belgian-based contemporary dance company t.r.a.n.s.i.t.s.c.a.p.e with the dancer and choreographer Emmanuelle Vincent. Since 2003, they have explored the movement through contemporary hybrid forms, crossing disciplines in a multicultural approach. Their performances and films have been performed or exhibited worldwide in more than 26 countries.
Currently Php student at Université Libre de Bruxelles and Paris 1, his areas of study are "Artistic practice of historical reenactment", "Choreographic immersion in museums" and what he calls "Documentary sculpture": his main research where he develops in sculpture the reenactments of historical body movements (sport movement or human interest stories).
Larauza's first publication is currently being published: an article dedicated to the analysis the contemporary museum mutation through four choreographic variations experimented at the Hô-chi-minh-city Museum of Fine Arts in Vietnam. A second article in progress is about the syncretic dimension that Cindy Sherman's Untitled Films Stills (1977-1980) maintains on several levels with cinema.
Beside his creations and theoretical researches, Larauza is also co-founder of Máy xay sinh tố, an interdisciplinary and transcultural laboratory based in Vietnam founded in 2016 with the artists Emmanuelle Vincent and Thy Nguyen Truong Minh in association with the University of Fine Arts in Hô Chi Minh City and more recently the art school ERG.
Researcher, sculptor, set designer, choreographer, filmmaker or even performer, Larauza's roles intertwine and the concept of specialization gradually fades away to nourish his interest for in(ter)disciplinary approach. Hybridity imposes itself naturally in Larauza's practice and theoretical research.
Infos
05.10.2019 | 19:00 > 03:00
Parc de la Villette | 211 avenue Jean Jaurès 75019 PARIS
Visuals : Pierre Larauza et Malik Benkahla
Production