Re/composing space: geosonic explorations and interactions of digital audio creation
For this multi-sound creator who likes to work in a contextual way, it is a question of apprehending the particularities of the territory and the daily surrounding world, by mobilizing and sharpening the sense of listening, in order to generate through a process of sound phenomenology unprecedented representations that reveal new and rich landscapes. This sensitive approach and the integration of the spatialization of sound in immersive digital creation, allows him to re-compose the space which has become a living sound territory and interacts with the listening walker.
In addition to his approach based on illustrated examples, Tommy Lawson will discuss the Zone Libre project, a sound arts festival that he initiated in Bastia and has been a partner of Transcultures for several years.
Tommy Lawson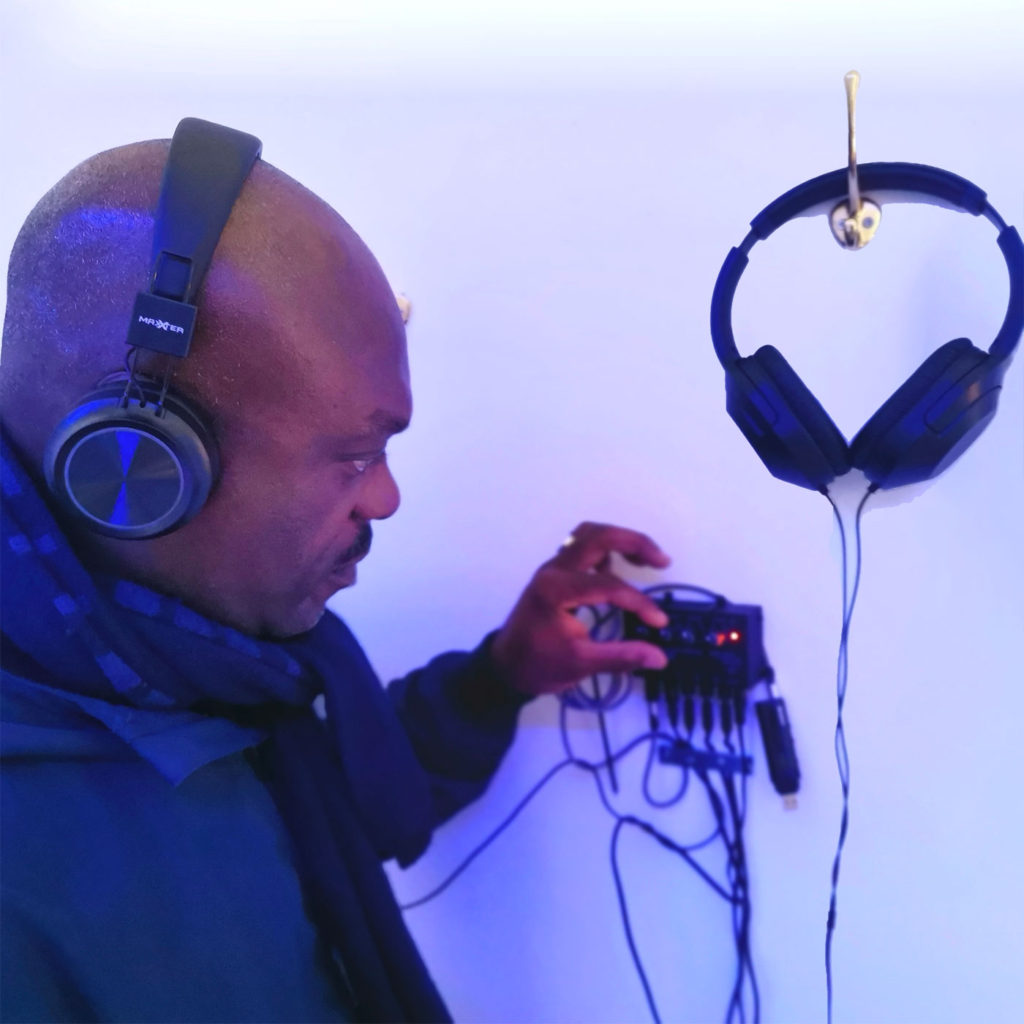 Currently hosted in European Pepinieres residence by Transcultures-Belgium, Tommy Lawson is a sound artist, sound designer, digital art performer. He is also a producer and curator of events for the promotion of electronic music. He develops projects combining electronic and electroacoustic music. Deeply attached to the idea of transversality between the arts, he produces numerous music/sound pieces and soundtracks interacting with visual/video arts and contemporary dance. He develops in collaboration with Armand Lesecq tools for digital audio creations and computer lutherie in the field of sound spatialization. He regularly carries out geolocated sound walks towards the public in order to allow them to live an augmented sound experience in connection with the intangible heritage of a territory. He is at the initiative of the first video mapping carried out in Corsica with the Tunisian collective Design Lab on the occasion of the reopening of the Bastia museum in 2009 of a series of video mapping as part of the European Heritage Days.
In 2008, he created Zone Libre, a  structure dedicated to creation, production and distribution through which he has organized the eponymous Festival of Sound Arts since 2019, between art, science and new technologies. This event of support for creation emphasizes the development of transdisciplinary and hypermedia experiences in the field of sound and visual arts.
Infos
30.11.2022 | 13:30 > 14:30
Free entrance
 
Arts2 – Auditorium
Carré des arts
4a, Rue des soeurs noires 7000 Mons – Belgique
Production