Transcultures is pleased to initiate a first collaboration with Over the Real Festival (Lucca-IT)  at the invitation of its artistic director Maurizio Marco Tozzi with an international selection of videos supported by Transcultures as part of the "No Lockdown Art" initiative launched in March 2020 during the Covid-19 (by Transcultures and the European Pepinieres of Creation) in order to give a platform of visibility in network to the creators and their projects.
This network is also and perhaps above all human and we are particularly honored to have been invited, along with other colleagues (including our French partners from Vidéoformes) as artistic curators of part of this rich audio-visual program.
​Over The Real
The Festival (artistic direction: Maurizio Marco Tozzi, Lino Strangis) presents the most significant lines of research that have emerged in recent years in the international panorama of audiovisual arts.
The 8th edition has been separated in two moments: from 30 April to 8 May 2022 the exhibition Bill Viola The Seventies at the Ragghianti Foundation in Lucca and from 23 September to 2 October 22 featuring screenings, workshops, conferences, performances and much more.
Curators of the 2022 edition
No Lockdown Art Video Artists

Philippe Boisnard (Fr), Marc Veyrat (Fr), Glasz DeCuir (Es), Maja Jantar + Paradise Now (Pl/Fr/Be), Christophe Bailleau (Fr/Be), Pastoral (Fr/Be), Kika Nicolela (Br), Thomas Israël (Be), Gauthier Keyaerts (Be), Alain Wergifosse (Be)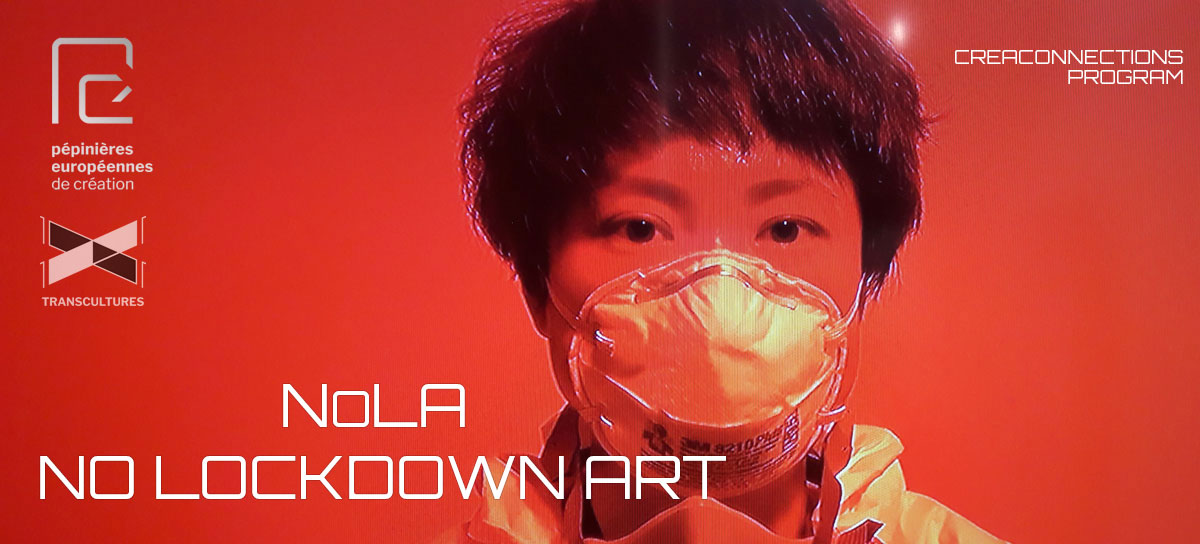 Infos
23.09 > 02.10.2022 – Festival
29.09.2022 – No Lockdown Art Video
Over The Real
Via S. Micheletto, 3, 55100 Lucca LU, Italie
Production
No Lockdown Art Video is initiated by Transcultures, European Pepinieres of Creation
In the frameworks of NoLA – No Lockdown Art, Creaconnections program