"Viens Valeur" (Come Values) is interested in the fetishism of objects as sound and poetic possibilities. He plays with semiotic paradoxes in the face of the disinterest of the object as a bearer of meaning. A discrepancy thus proposing another form of narration which questions the image through the networks and the enhancement of the icon of today.
Interactive project with a particular writing, it is directly inspired by the ASMR process by offering an unprecedented dramaturgy with several youtubers for their own channel. The project has so far developed around four collaborations.
"The Autonomous Sensory Meridian Response", is a distinct, pleasant sensation of tingling or shivering in the skull, scalp or peripheral areas of the body, in response to a stimulus. visual, auditory, olfactory or cognitive.

It was in 2008 that Jennifer Allen, an American cybersecurity professional, realized that several videos caused her a pleasant and soothing feeling. In 2009, she found a message from a user on a forum evoking this mysterious sensation, described as an "orgasm" of the brain. Internet users are starting to share videos that trigger the desired sensation. In order to prevent this cerebral pleasure from being associated with eroticism, Jennifer Allen decides to find a scientific name for the phenomenon (with a reference to the energy pathways of Chinese medicine -meridian- and the reaction specific to each individual -autonomous- facing external elements).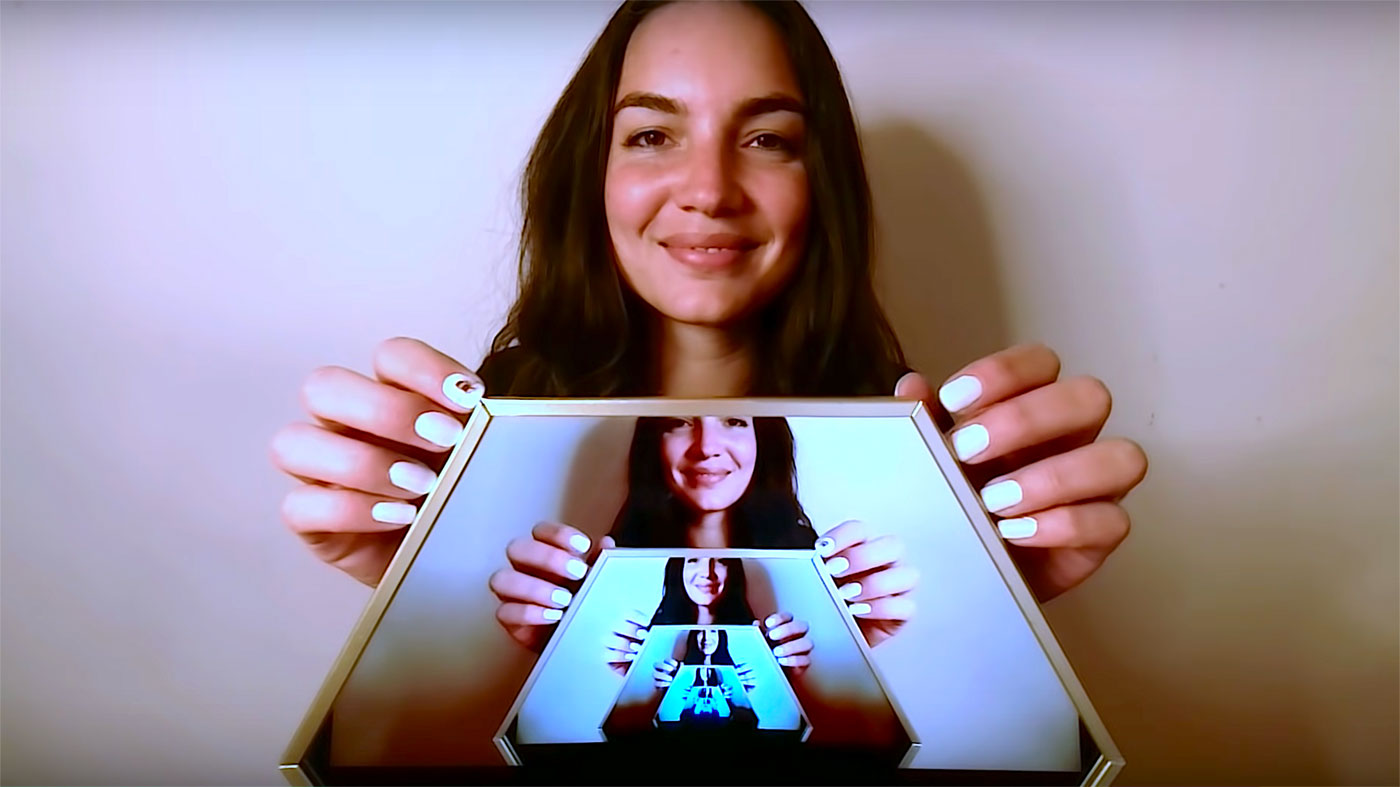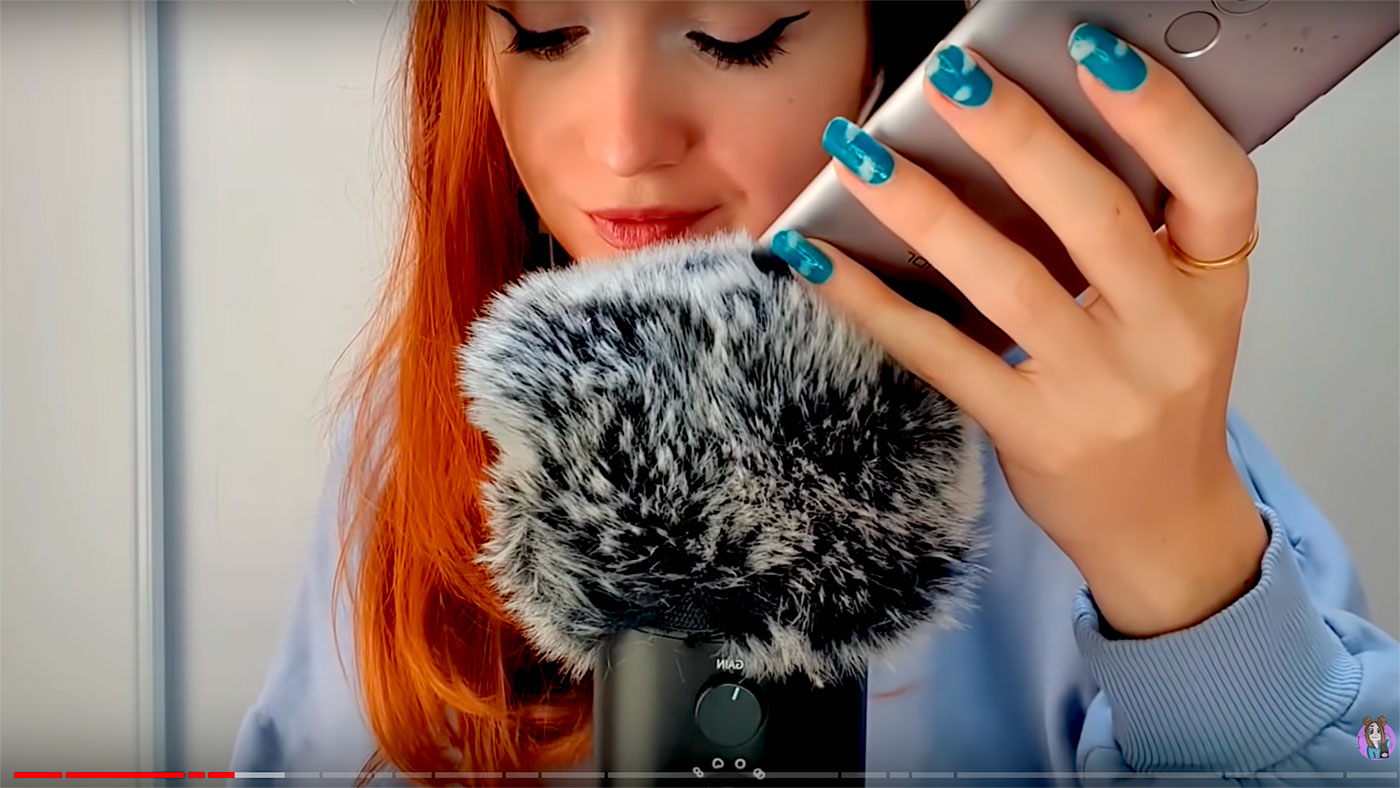 "Viens Valeur", as a project, is interested in the place of the icon in contemporary society. First of all through the diversion of the semiotics of objects for auditory purposes, but also vis-à-vis the networking of the image, taken here in the broad sense.
The project was developed around ASMR, this trend which today, through thousands of Youtube videos, participates in a real collective fiction and offers a whole range of interactive games, between the staging, the process , the role of objects, sound and textual interactivity, and the sociological approach.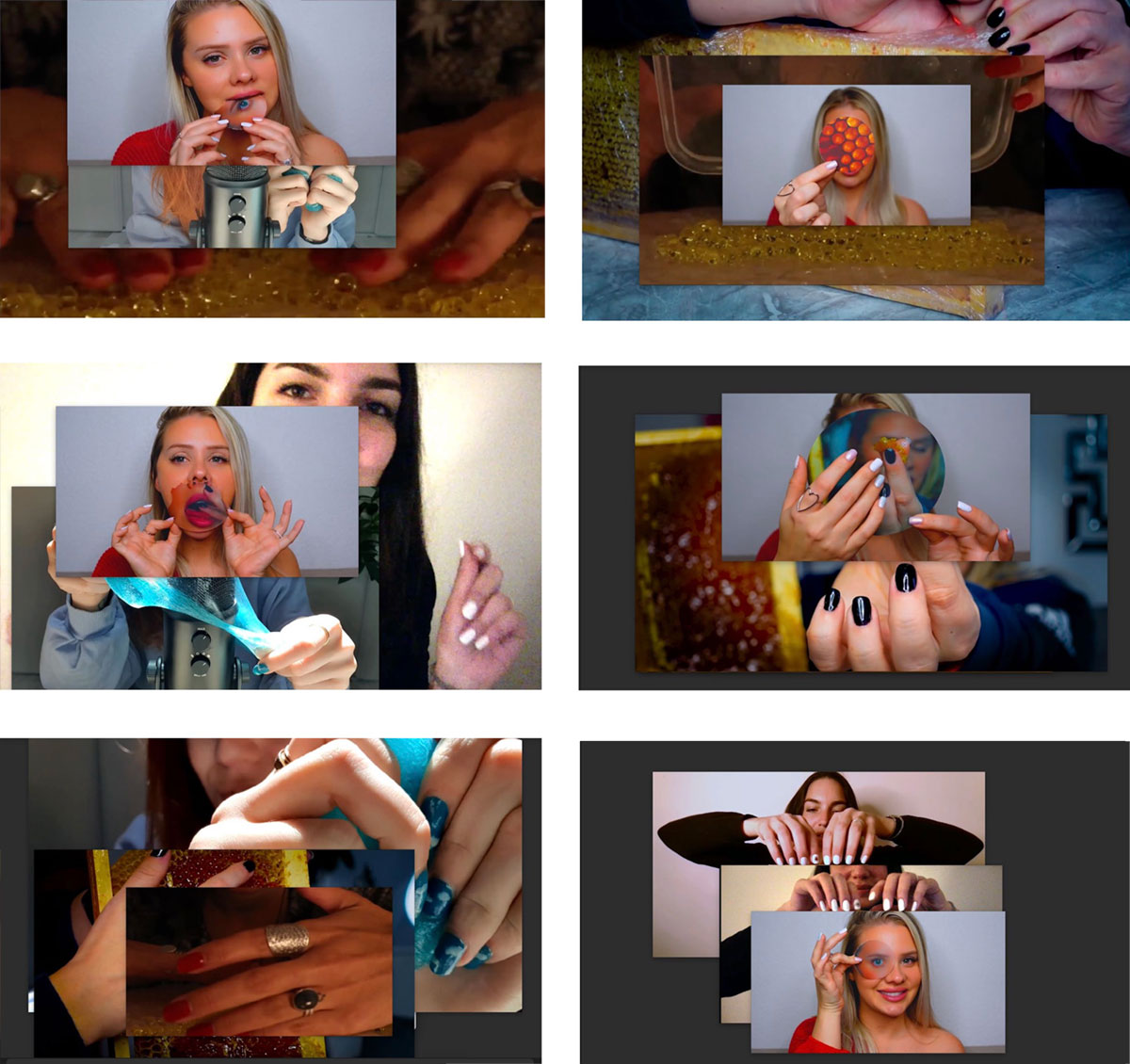 The ASMR was initially a process interested only in sounds, considering only the object and the hands in the framing. Sound refers in particular to known sensations: memories that reassure us. We focus in particular on the interlocutor: we come close to the parameters of hypnosis by healing through memories.
Very quickly, ASMR content producers got involved visually, working on embodiment, beauty, visual identity in an iconic way, as muses and goddesses would do. This appropriation of ASMR (in several forms, such as the theme of well-being, food or the presentation of commercial products) always refers to this same face to face. A phenomenal number of views, for increased intimacy.
ASMR seems representative of a necessary intimacy in a flow of information where each person takes the time to watch and listen, in complete withdrawal, to sounds that are supposed to stimulate and captivate them individually, with to do this a large-scale listening that sometimes exceeds millions of views. A view is also valuable, it allows youtubers to earn money, but above all to place products. The number of views determines the value. The gesture becomes value. The time spent watching the video is a monetary issue.
It is not a question of criticizing this phenomenon, nor is it a question of praising this trend and literally reusing its codifications to make its effects felt. It is a question here of perceiving the myths.
The icons
Currently, 'Viens Valeur' uses the audiovisual material produced by four youtubers with whom Rachel M. Cholz works in close collaboration.
There is a real gap between the time spent making the video, and its admissibility (a few hours of work for a video, for an average of 60,000 views). This is why youtubers are perceived here as goddesses, icons, having a real influence on their Internet users who remain faithful to them. They each have their own personality while influencing each other.
The gesture and the word
The gesture speaks. The gestures of each one are exchanged and mixed with the various spaces represented. We are here in a choreography of everyday life.
The word is also regularly diverted from its primary meaning for auditory purposes. There is thus the possibility of working on all the paradoxes of the language when it is diverted from its lexical fields. These processes leave a real opportunity for poetic and sonic games. Proposing a poetic dramaturgy that makes sense through this interface makes it possible to juggle between climates diverted from their context. The semiological possibilities of this project combine poetry and dramaturgical issues in a framework that aims to be more trendy and popular.
Although the final purpose is an interactive multi-channel video installation, this long-term project provides for other intermediate productions: single-band video installation, sound, audiovisual performance…
Rachel M. Cholz
Rachel M. Cholz divides her time between Geneva, Paris and Brussels, where she currently lives. Besides writing stories, she writes and creates projects for the stage and digital arts. By placing the language at the center of the dramaturgy, she delights in the paradoxes of language like nail art in the grease.
She moved to Brussels in 2010 where she began a course at ENSAV La Cambre. Following a bachelor's degree in Urban Space (Art in Public Space) with sound and print-making option, she set up an engraving studio and worked there for four years while getting involved in a performance collective and professionalizing herself as a lighting designer. At the same time, she developed writing work, deciding to specialize in writing for installation/performance and theatre. She then completed a master's degree in theatrical writing at INSAS, from 2016 to 2018.
Today, she participates in open mics, storytelling, installation-performance and theater. Through her structure called Avril[s], Rachel M. Cholz aims to stage her texts, but also works on multidisciplinary projects. In 2021, she staged her play Trois pour cent sauvage, which was created at the Bellone, at the Project(ion) room, then performed at the Le Lac cultural center and at the Open Theater.
She likes to work in collaboration with people who are not directly linked to the world of the stage, in formats that are not necessarily entertainment. Apart from his staging, and the Viens Valeur project, his latest story No ou le pactole, reporting on street life in Brussels (winner of national aid for the creation of dramatic texts from ARTCENA) has been published by La Lettre Volée in 2022.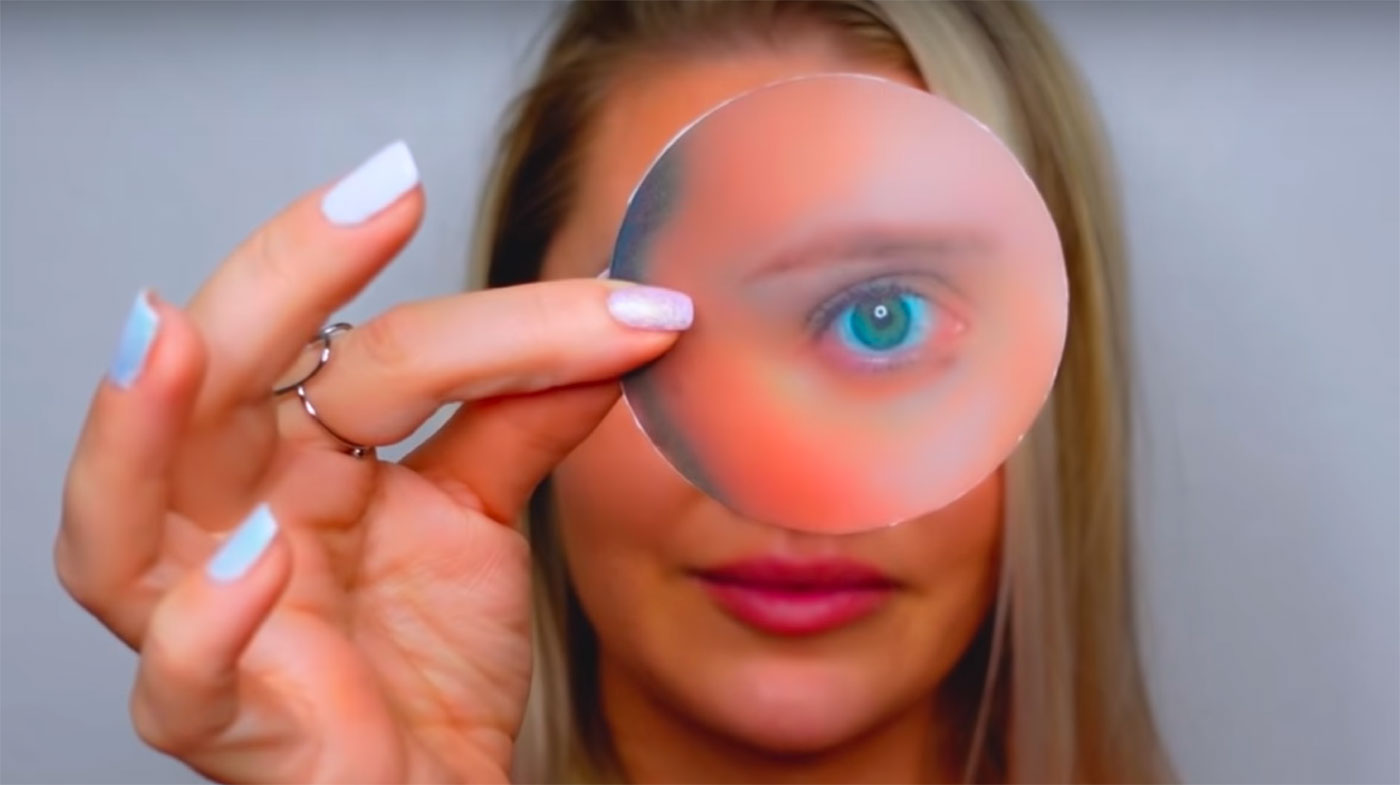 Les Youtubeuses
Kay ASMR
A still very colorful content, accompanied by an audio recording focused on the treble, but which remains extremely pleasant and easily triggers ASMR. One of its specialties is eating/tasting.
Active since March 17, 2017 / 190k subscribers / 37 million views
Sandra relaxation ASMR
Sandra wants to use her ASMR relaxation techniques to give her audience positive thoughts/reflections or help them fall asleep.
Active since Sep 6, 2010 / 191k subscribers / 59 million views
Alteanne ASMR
With more than 2 million subscribers on tik-tok, Alteanne is an essential influencer on this platform. Whether through short videos or TikTok Lives, the young woman seeks to induce a state of intense relaxation for her audience through whispers and the use of objects that modify her own voice. It is regularly in direct interaction with its Internet users. His youtube channel offers reruns of some tiktok content, but also original content.
Active since May 25, 2020 / 316k subscribers / 50 million views
Jen ASMR unboxing
Jen decided to mix her love for sound with a few others like makeup, nails, books. She regularly presents boxes containing varieties of products.
Active since Oct. 12, 2015 / 36.6 k subscribers / 6 million views
Infos
Production : 2022-23
The project developed in several stages: a writing stage at Villa La Brugère (Fr), then several periods of creation at La Fabrique de Théâtre (Be), at Château Éphémère (Fr) and at iMal (Be).
Production
The Wallonia-Brussels Federation digital arts center – iMAL – The Ephemeral Castle – The Theater Factory – Transcultures – European Pepinieres of Creation – The Villa la Brugère