Thomas Israël (digital artist, visual artist, performer from Brussels) is the winner of a call for projects launched this Summer 2020 by the Maison de la Marionnette and Transcultures for the creation of an original work combining digital, scenic and puppet arts.
Presented in Tournai in a first installation and performance stage of creation, 'Falling Human' is described by its designer as follows:
"From the fall of a particular human to the fall of a certain idea of our civilization, the falling human makes me think about our condition, the fragility of our "upright" position, as much from a physical, psychological as societal point of view. He challenges me organically, starting from the story of the little human who tries to stand up, going through the wounded human struggling to rise up, to the history of Homo Sapiens rising to its disembodiment, replacement, fall or annihilation."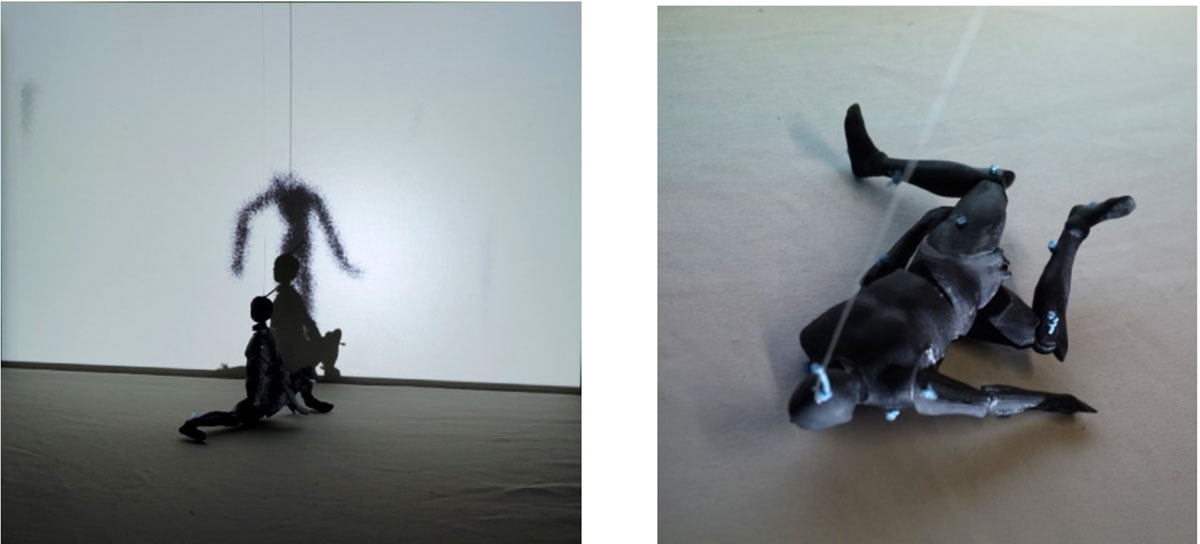 Infos
14 > 25.10.2020
Free – Booking
> +32(0)69 88 91 40
> maisondelamarionnette@skynet.be
Maison de la Marionnette
Rue Saint-Martin, 47 – Tournai Belgique
Production
In the framework of: "Art dans la Ville" and the european project N.A.P.P.
With the support of: Fédération Wallonie-Bruxelles (digital arts) and the Creative Europe program.
In partnership wth Transcultures, l'esä Nord-Pas-de-Calais, Arts2,  la Fabrique de Théâtre. With the support of European Pepinieres of Creation.