Transcultures (Centre of digital and sound cultures – BE) and European Pepinieres of Creation (international network – based in France – promoting the mobility of contemporary artists) propose for the festival Simultan 2019, an audio-video selection that emphasizes the link between the sound and visual dimension put here on an equal footing, but also the relation to urbanity (or its naturalist opposite) contemporary and a poetic look for resistance to violence and the madness of the world.
This programme of AV works by hybrid creators is curated by Philippe Franck (Director of Transcultures-Belgiim and European Pepinières of Creation-France).
Production : Transcultures-Pépinières européennes de création.
Duration of the programme > around 40 minutes
GAPS, Tamara Lai (Be), 2014, 4'40''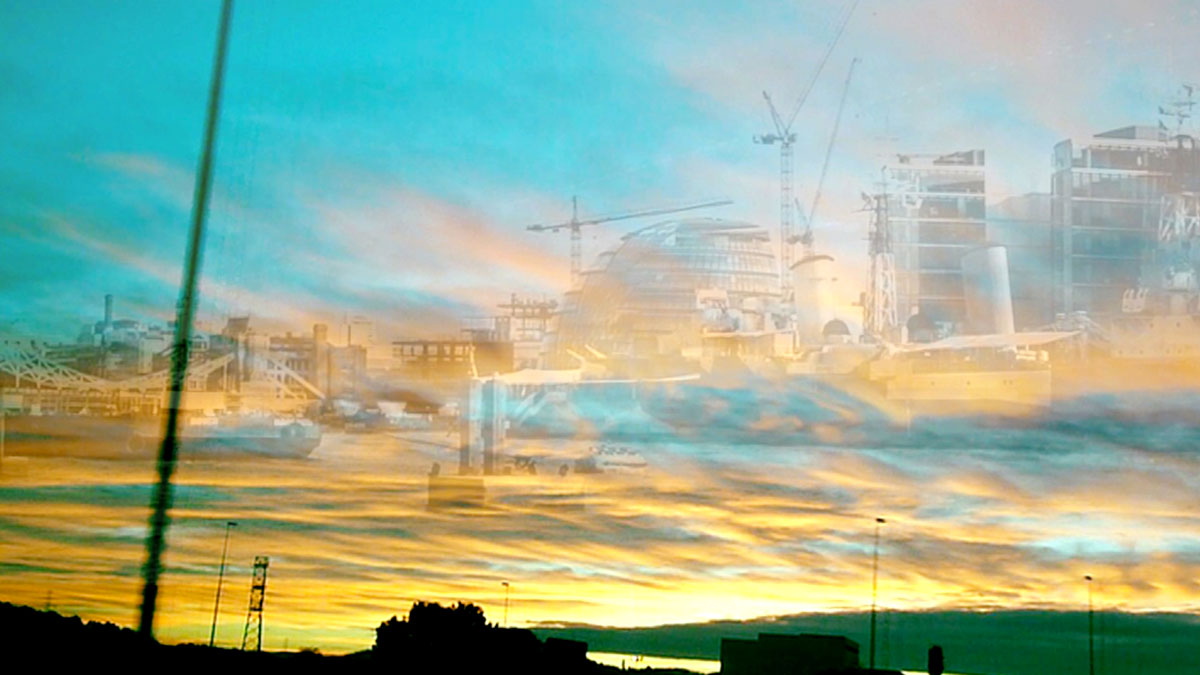 Third episode of an unlimited series of experimental road movies, GAPS highlights, but as in passing, offsets, cracks, fractures, emptiness … at work in our modern lives. Embracing all kinds of places and people. Those meetings, moments of communion with the world in all its states were shot in London, Barcelona, La Rochelle, Brussels …The soundtrack is composed from extracts of live music (beatbox, trip hop, hip hop battles, bandas,…) mostly by street musicians.
Production : Thalamus Prod.
La couverture (mélomane), Christophe Bailleau, Be, 2018, 4'31''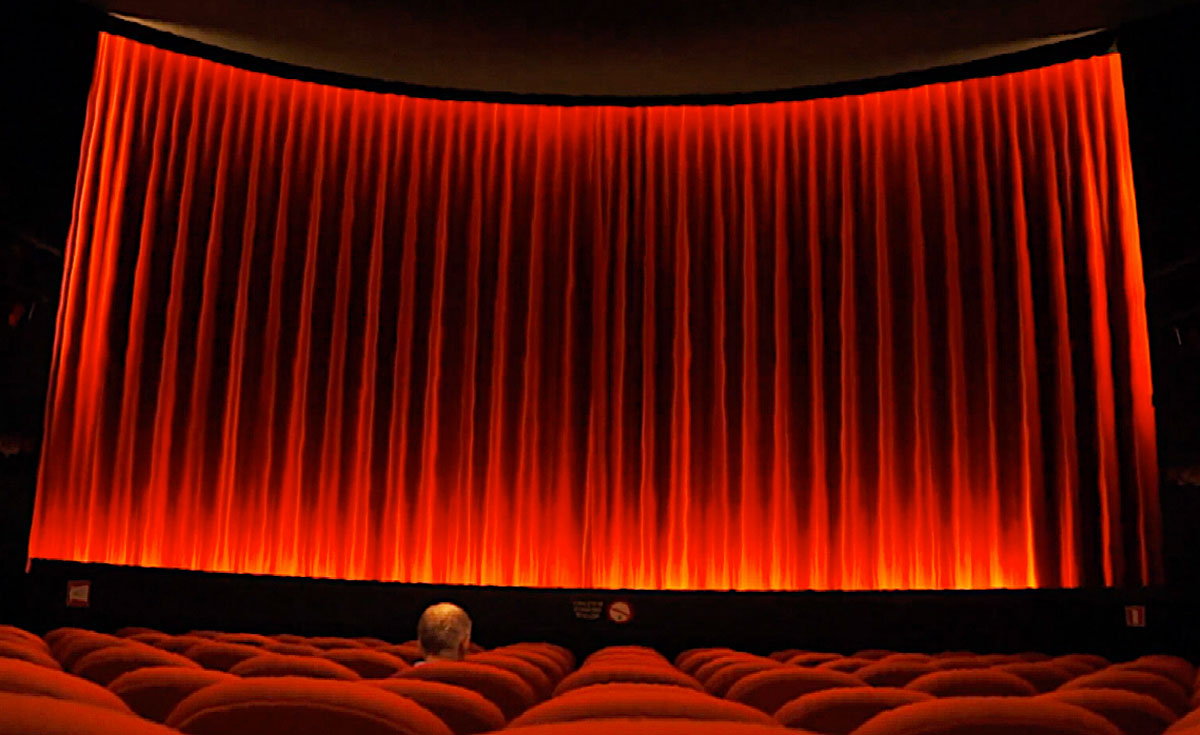 From a piece –Melomane– evoking, with a Spring accent, the North American minimalism from his new album Firebird released by Transonic (in connection with the eponymous poetic notebook), Christophe Bailleau made a video (in the framework of a residency hosted by the European Pepinieres of Creation in Paris and Transcultures in Charleroi) that staged, in a colourful and enigmatic way a character covered with a blanket that evolves in natural or semi-urban landscapes to finally take us to another dimension
Production : Transcultures/Transonic, European Pepinieres of Creation.
L'échappée belle, Pastoral, Belgique/France, 2018, 7'05''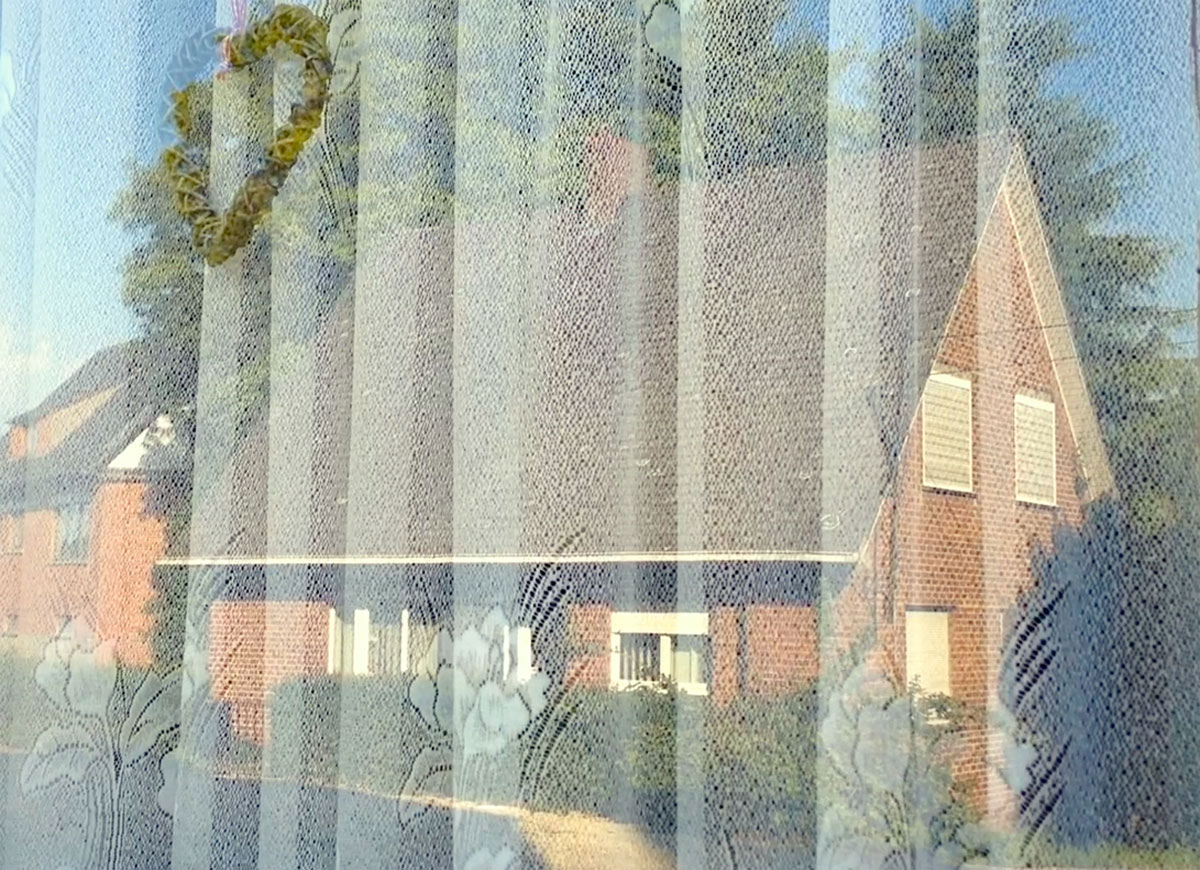 On an impressionistic composition of the Belgian-French duet Pastoral (Christophe Bailleau + Philippe Franck), intertwining guitar arpeggios and electronic waves, bucolic, poetic or humorous sketches intertwine to take us on a ballad to the sweet madness, derives from a provincial surreal daily environment.
Production : Transcultures/Transonic
Foundation, Natalia de Mello, Portugal, 2016, 4'51''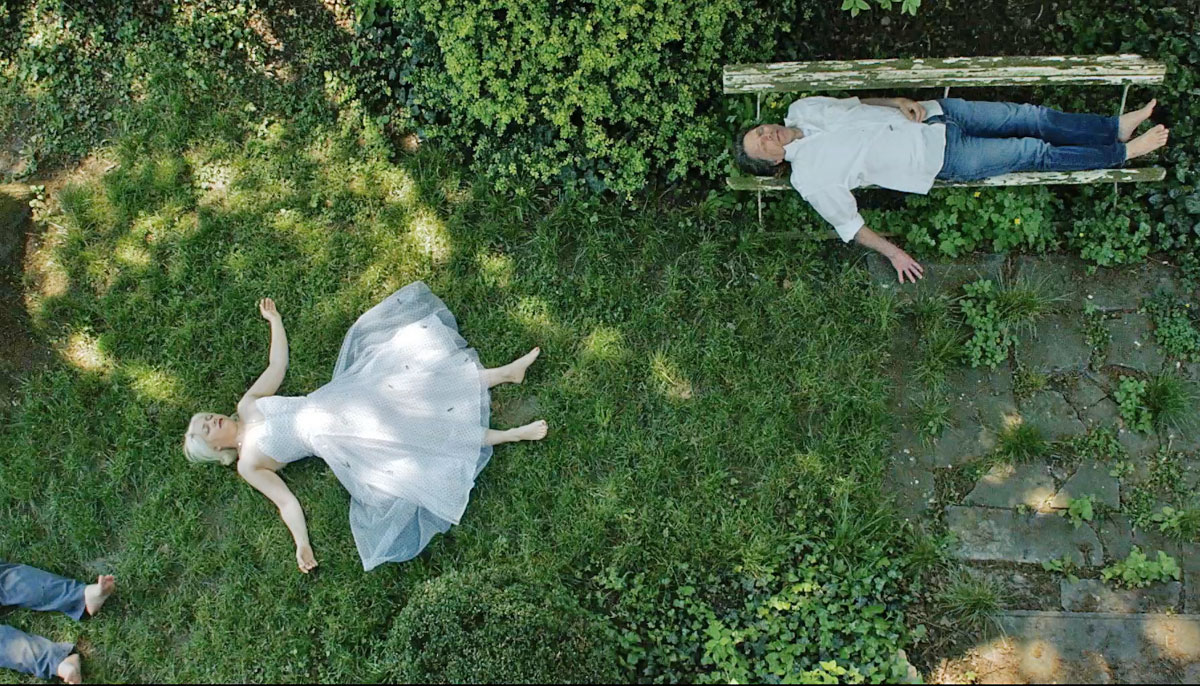 From the meeting with the sound artists Isa Belle (Tibetan and crystal bowls), Paradise Now (voice, guitar, electronics) and the free musician Maurice Charles JJ (saxophone), the multi-artist Natalia de Mello has produced a poetic video echoing this meditative audio universe, with naturalistic shots, organic materials and still portraits of the artists
Production : Transcultures/Transonic
Strange meeting in an empty space, Stéphane Kozik, Belgique, 2013, 8'38''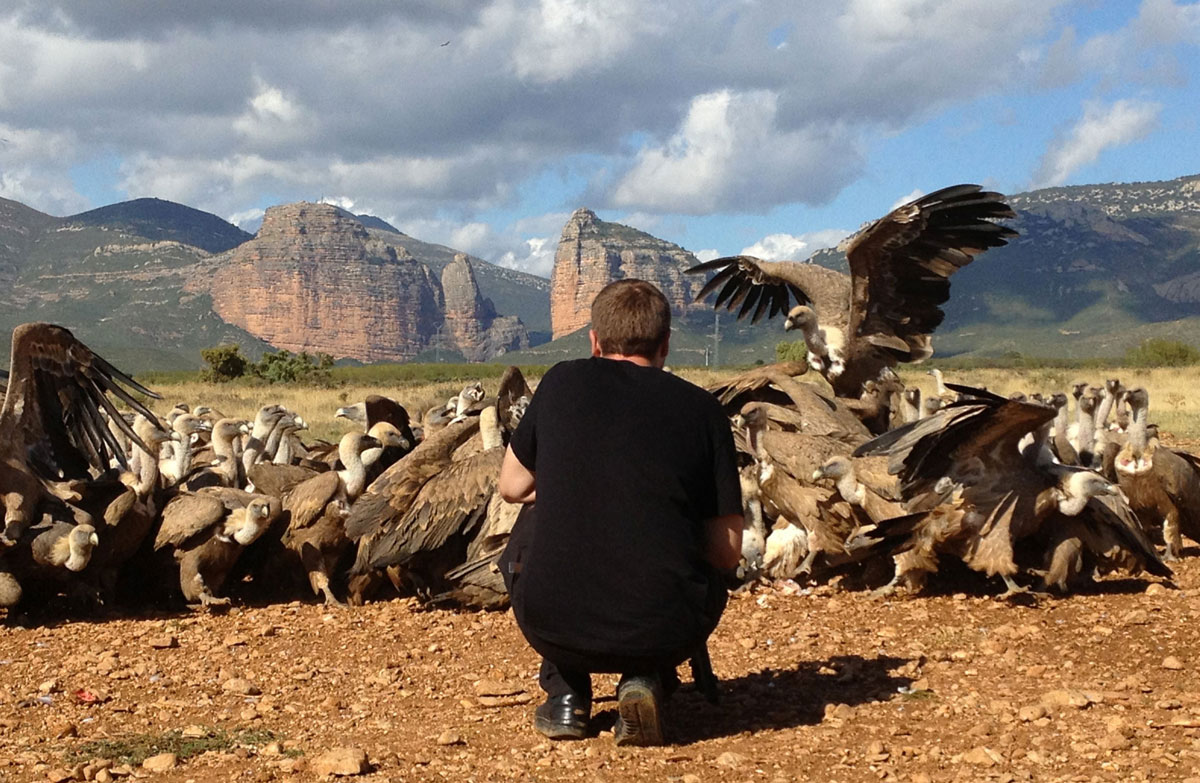 To make this short film, as part of the European project Park in progress, Stéphane Kozik ventured to an area where the vultures gather in Aragon, installed sensors and cameras to imagine a performance with Hungarian dancer Julia Hadi. Specialist of sound creation made from in situ captures, Stéphane Kozik confronts here the wild and disturbing nature of this gathering of 500 vultures.
Production : European Pepinieres of Creation
Trans Travelling Blues (Migrations#7), Paradise Now (featuring Jacob Bleu), Belgique/Côte d'Ivoire, 2018, 4'27''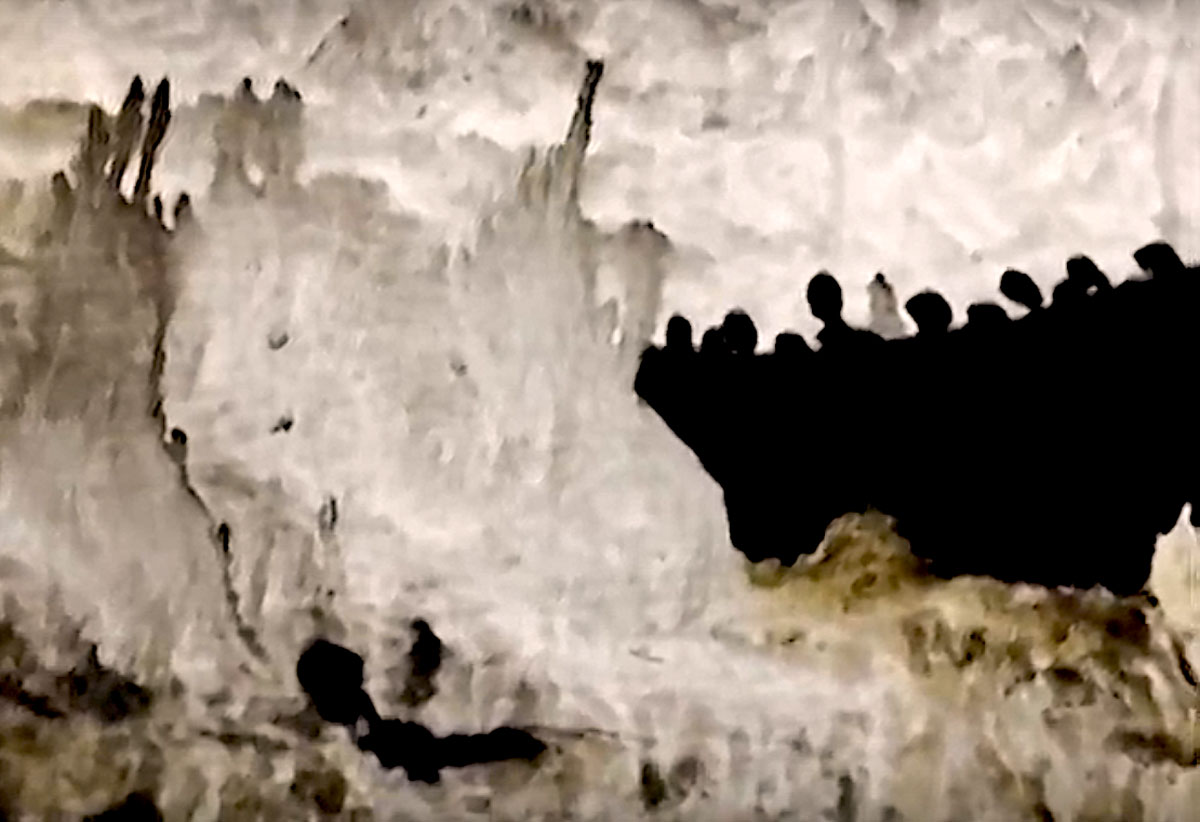 This video was made only from paintings from the Migrations series by Ivorian visual artist Jacobleu for whom Belgian/French sound producer Paradise Now was invited to compose a series of organic soundscapes. This seventh migration is a kind of ethereal post-blues that slowly stretches out like pictorial works set in slow motion. It reflects both the dramatic reality of these thousands of nameless migrants and the imaginary associated with the desperate quest for a better world, but also the energy of life that drives them.
Production : Transcultures/Transonic
The Slyder, Régis Cotentin, France, 4'32'', 2019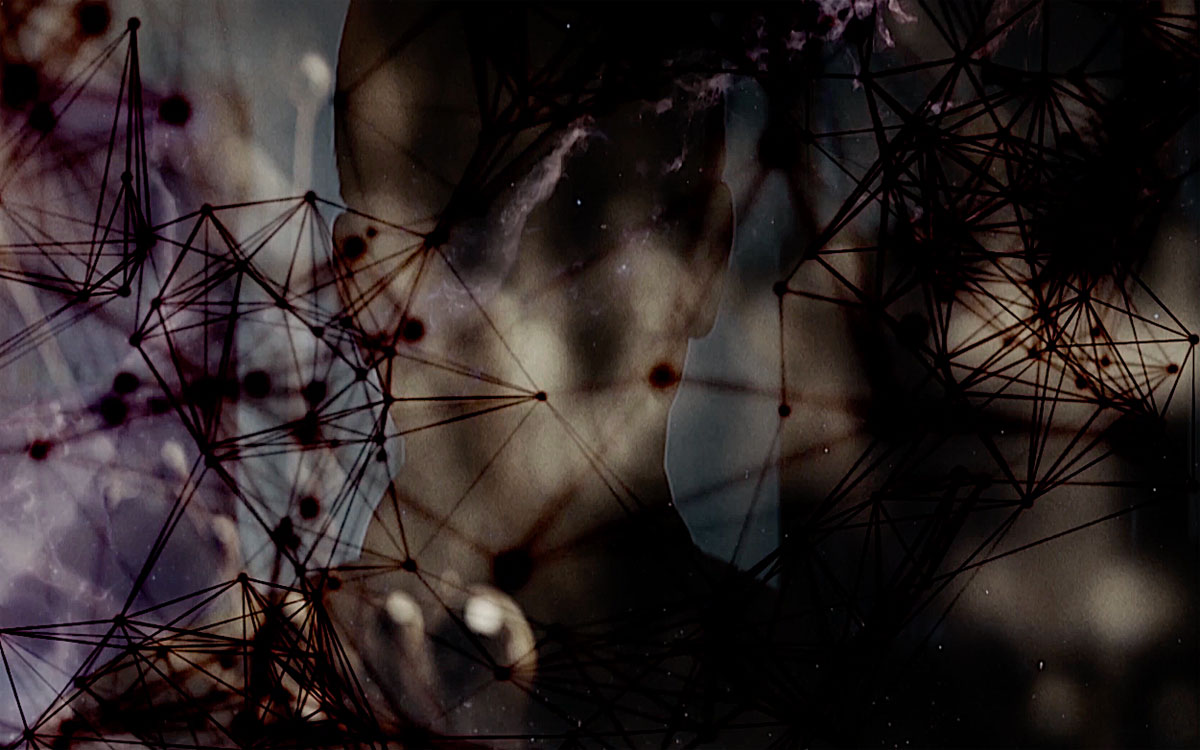 A disorder wins the spirit of a survivor. The song of the chimeras of the past pushes him towards the black of his mental screen, but a surprise awaits him when he spots the vanishing point of his memory … mirroring as it mirrors the present … and the journey continues.
Production : Transcultures, Pépinières européennes de Création
09.11.19 – 19.00 – Alain Wergifosse – Sonic live performance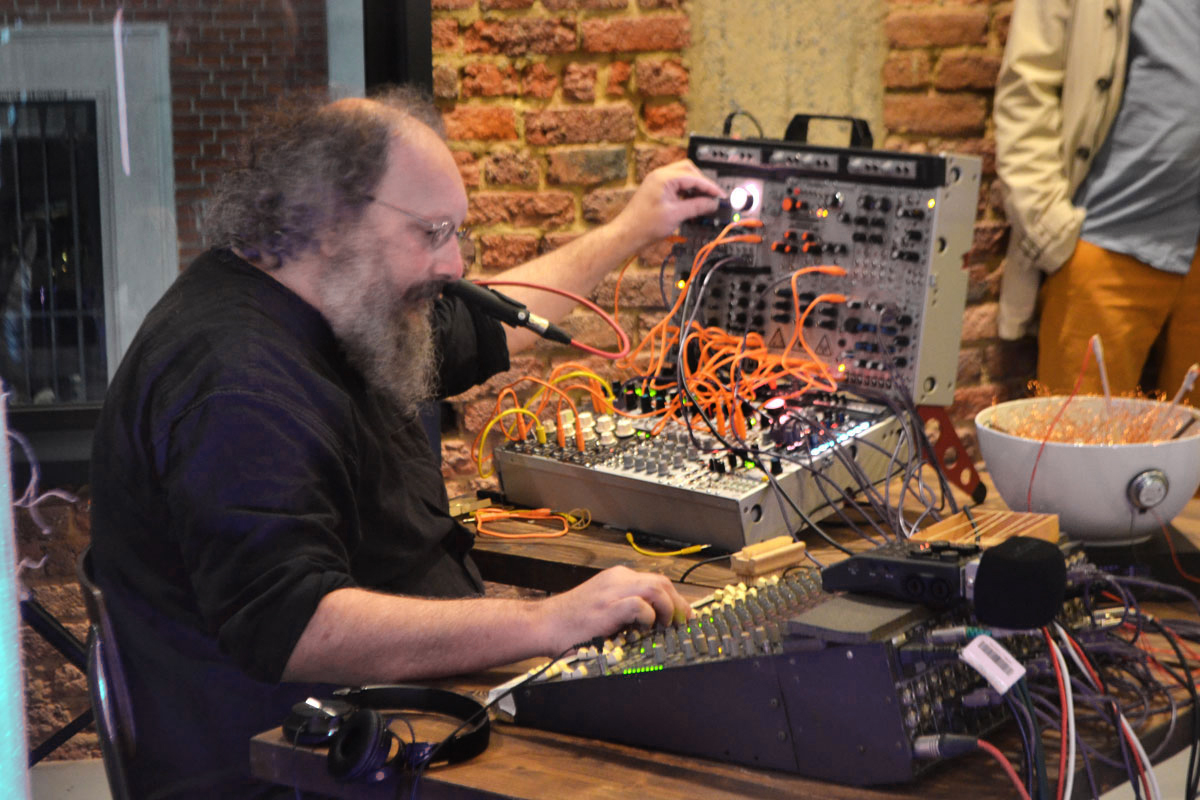 Since the early '80s, Alain Wergifosse (Be) explores the extreme sides of sound and silence and all there is in between. He amplifies all sort of objects, radios, motors, rubber bands, voices, birds, springs, metallic plates, toys, stones, sand, walls, light, oceans, frozen lakes, the wind, chemical reactions and even normal musical instruments to improvise deep textures of organic audible matter thru modulated feedback and realtime sound treatment, always seeking to captivate the ears. As an important and dynamic artist and organiser of Barcelona experimental scene, he played in bands like Obmuz, sPecOp, and Macromassa. He took part in many collaborations and collective projects and traveled all around the world. During 10 years he composed interactive music and sounds for Marcel.lí Antúnez (ex Fura dels Baus) in many productions of extended theater, mechatronic and multimedia shows.
In 2007 he moved back to Belgium where he has evolved towards a more multimedia type of work, creating immersive installations, experimental videos and exploring microscopic landscapes. His work has been shown in international festivals such as City Sonic, Kikk, Semaine du Son…
Partnership > Simultan, Transcultures, European Pepinières of Creation
Infos
Simultan Festival
Corneliu Miklosi Museum
Bulevardul Take Ionescu 56, Timișoara, Roumanie